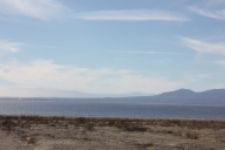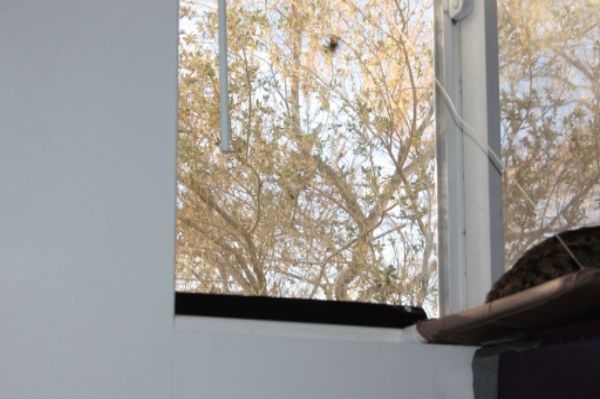 I woke up at about 8:30. The first thing I saw was the sun out my window and my kitty soaking up the sun.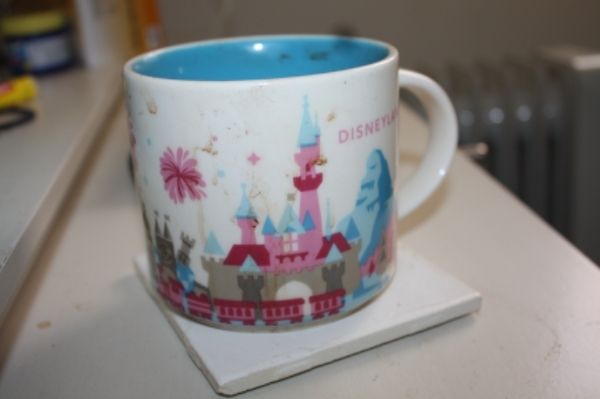 Matt brought me my coffee in bed. I hate leaving the room in the morning during winter. Despite living in the desert, we're in the high desert which gets cold in winter. It was 38 degrees yesterday morning and our only heater is in the bedroom. Also, that black glob is some dust that was on the lens. I managed to get it off, though I'm not sure how.



I turned some music on Spotify. I always listen to random lists. I mess around online.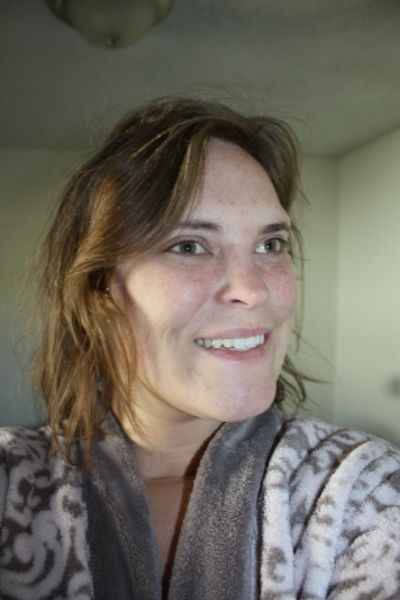 At about 10 a.m. it's time to get dressed. Bedhead!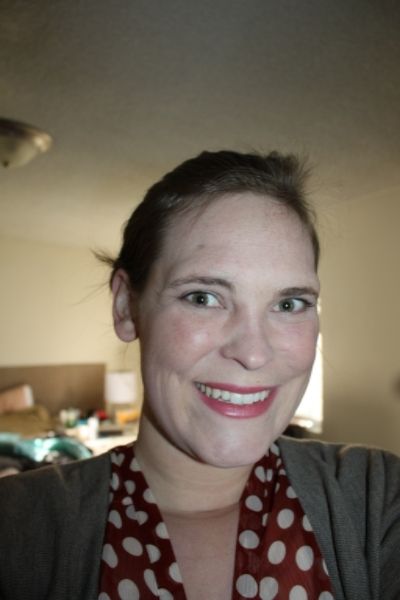 And I managed to get the hair (mostly) under control.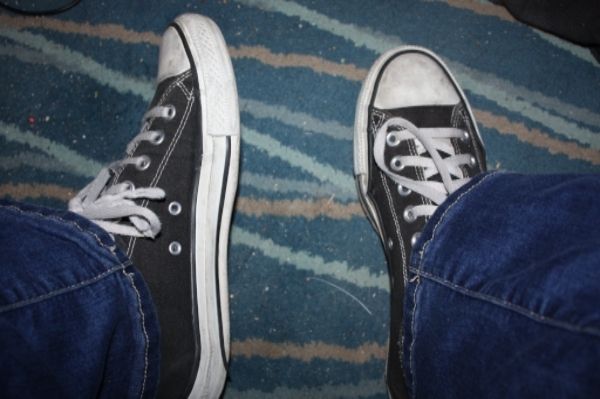 And I get my shoes on. The plan was to be ready to walk out of the house at 10:30. We were about 10 minutes behind that, but not bad.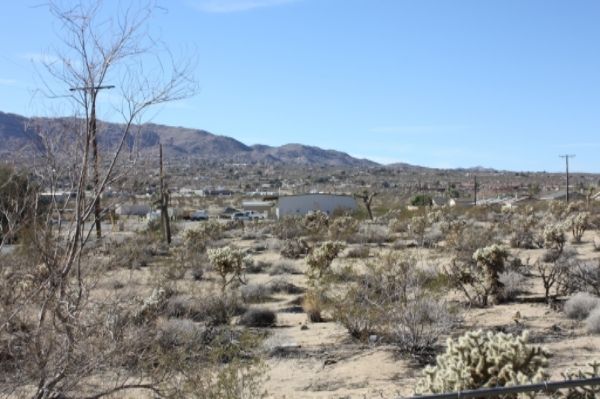 We leave the house. This is a shot of my side yard in Joshua Tree.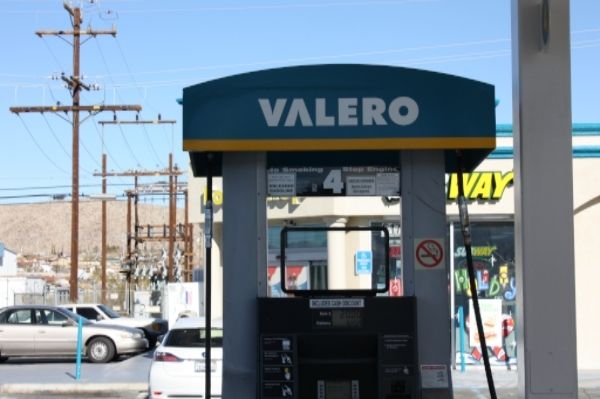 We decide it's a smart idea to fill up with gas. Our adventure today is bringing us to no-where land, so we don't want to run out of gas.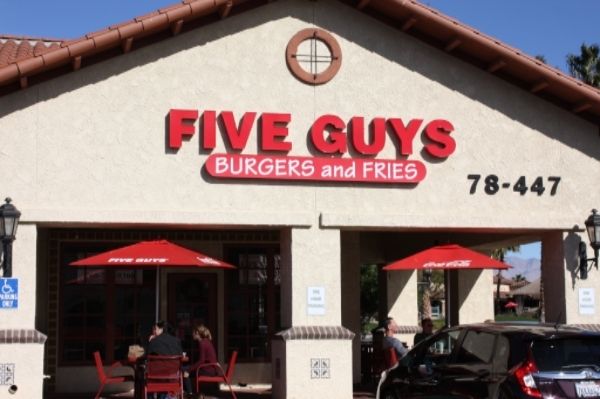 Before we leave civilization, we hit Five Guys in La Quinta. This is about 50 minutes from where we live and halfway between our house and our destination.



I love Five Guys burgers - but this one was not my favorite. You pick all your own toppings. I ordered the little hamburger (which is one patty) with mayo, bbq sauce, and grilled onions. I completely forgot to ask for the other standards, like lettuce, tomatoes, and pickles. Oops!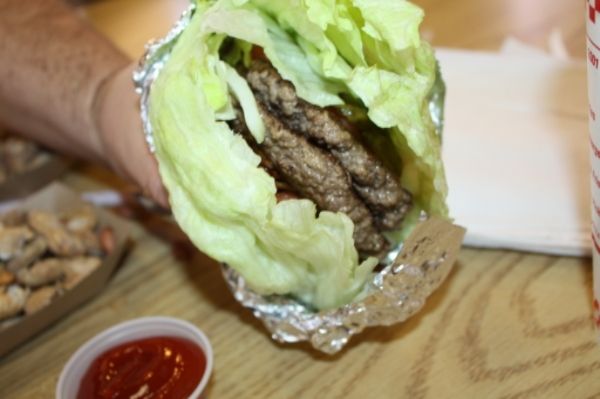 Matt always orders his in a lettuce wrap - but then he also orders a milkshake. HA.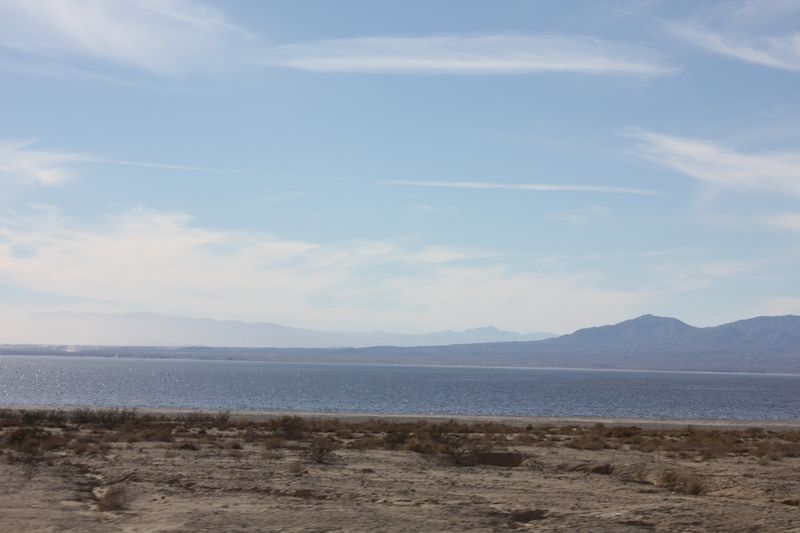 I won't post all the photographs we took in the car, because there were a ton. This is the Salton Sea - California's largest lake. It was accidentally created in 1905 due to an agricultural oopsy. However, due to many competing events, the lake is now entirely polluted. All the fish in it die from botulism and the pelicans that eat the fish die from it too. This area that once was a thriving resort area, is now dilapidated nothing.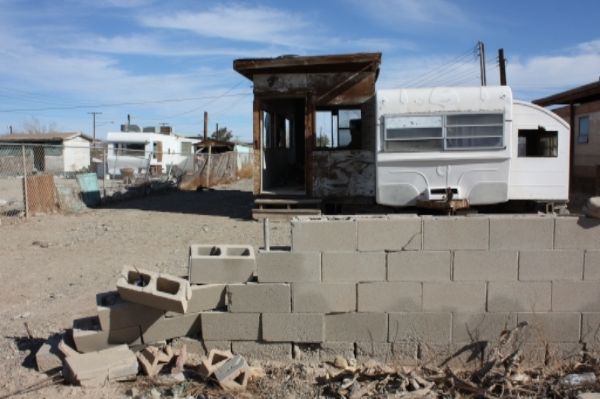 We arrived at our destination: Bombay Beach, CA. For some background, the reason we went there despite there being nothing was because one of my goals for this year (I have 37 of them) is to go to a ghost town. This isn't QUITE a ghost town, it does have a population of just under 300 as of 2010. While once a beach community in a beautiful resort area, this is what a beach front property looks like now.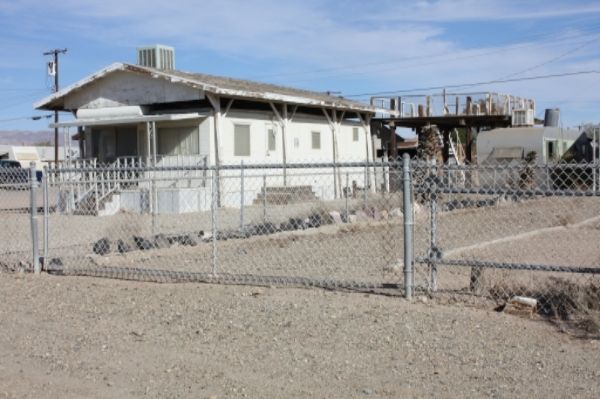 Matt got Fallout 4 for Christmas - and he kept talking about how this community is so reminiscent of his video game, especially this house.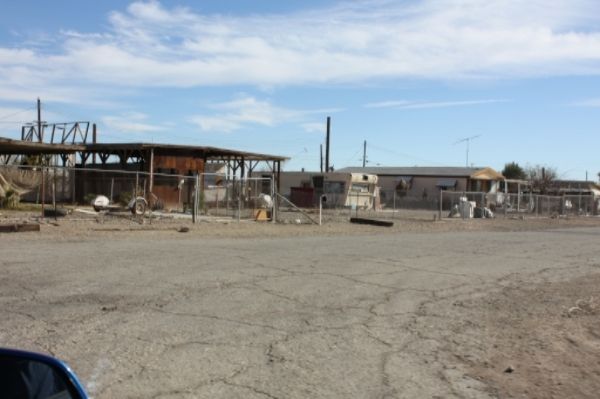 More Bombay Beach. We were planning on hitting up Slab City next, but we decided to head back north instead. If you go to Slab City, you have to go through border control to get back and we were worried that with the holiday, it might be more backed up.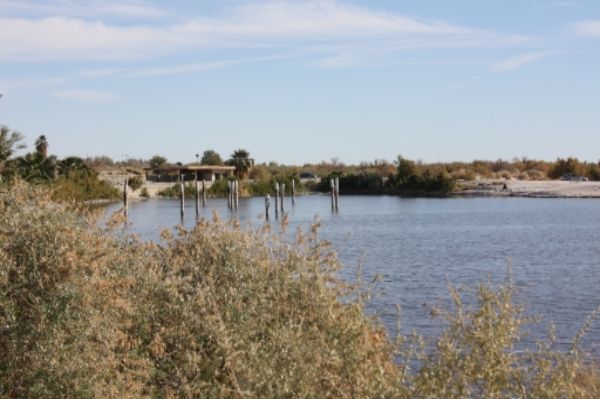 On the way back up the coast we were hoping we could pull somewhere to actually walk out onto the beach. A lot of it is federally owned though, so we would have to pay to get in. We were surprised to see how many campsites there were. The air legitimately smelled like sulfur despite how beautiful it looks. We saw at North Shore we could stop though, so we pulled over and got to walk out onto the beach.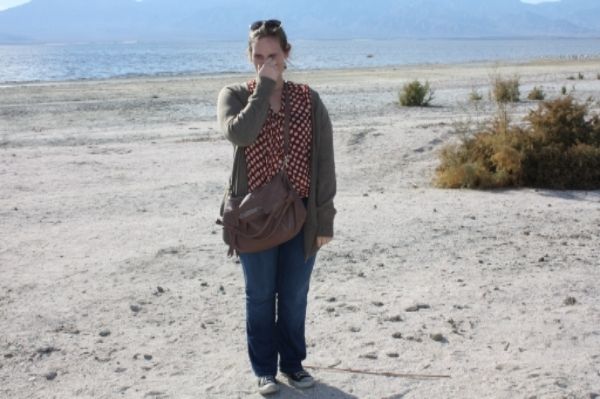 It really did smell. Certain areas of the beach we worse than others. I had to breathe through my mouth or else my eyes would start watering.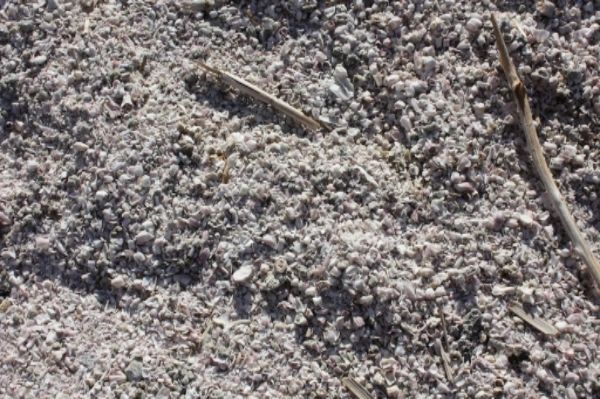 We were trying to figure out why the sand was so crunchy - was it a certain kind of rock? The internet tells me that the sand is actually coated with fragmented fish skeletons. :X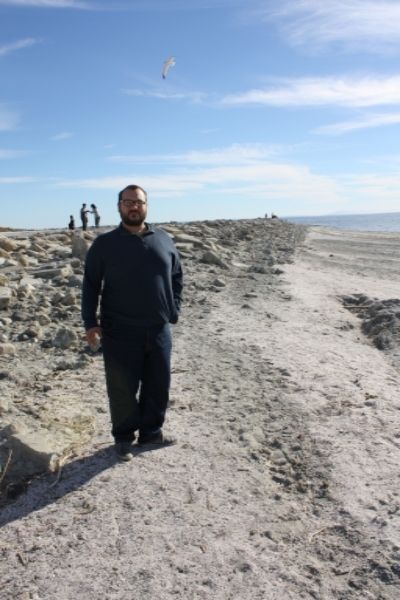 We weren't the only people with the same idea to come out to this wasteland, I see.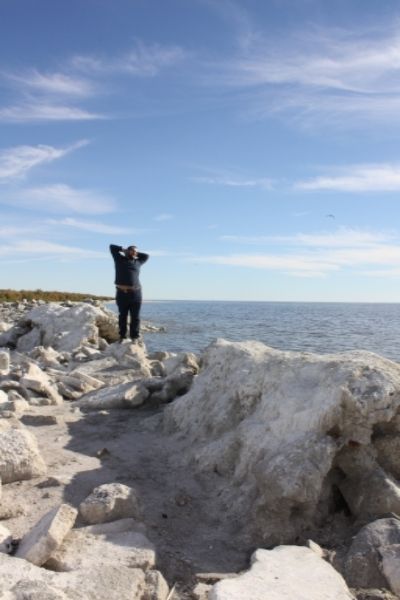 It's crazy how something can be so toxic and so beautiful at the same time. This area really depressed me - from Bombay Beach to the North Shore. There's so much incredibly unusable water and an area that could potentially cause drastic problems to the rest of Southern California if not fixed. Sonny Bono had been a huge force in advocating the restoration of the Salton Sea, but he's dead now. And there isn't enough information about this widely shared. I only know because before we went I was reading about it.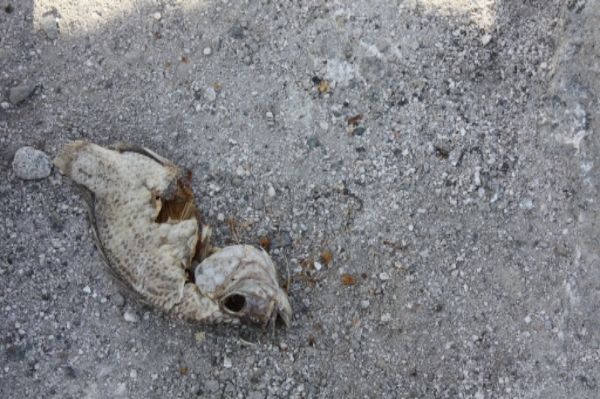 There were dead fish all over the shore.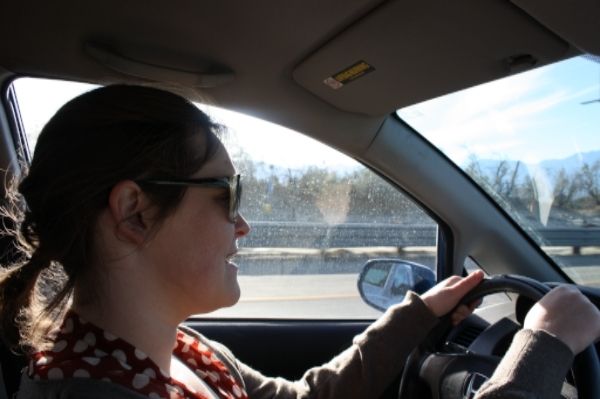 We got back in the car to head home.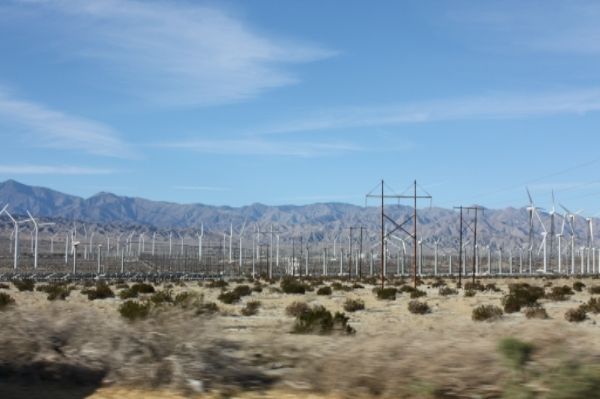 We know we're getting close when we see all the windmills.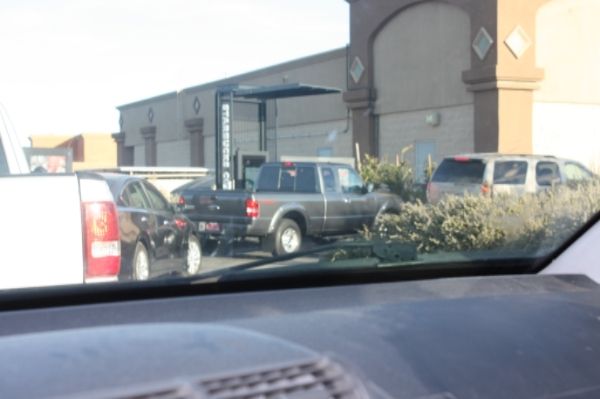 We're almost home, but decide to go to Starbucks first. In retrospect, we should have went in. They're system was down, so the drive-thru was exceptionally slow.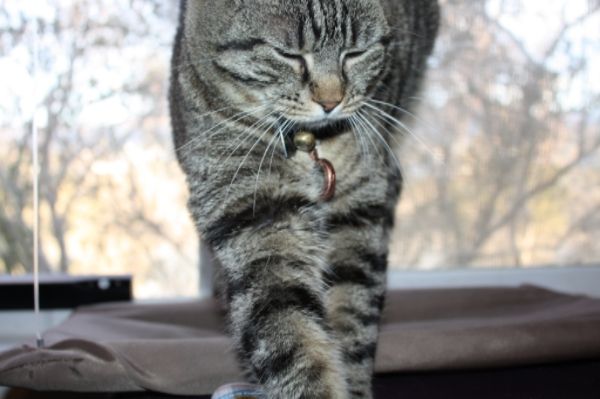 She greets me when I get home. Someone was taking a nap!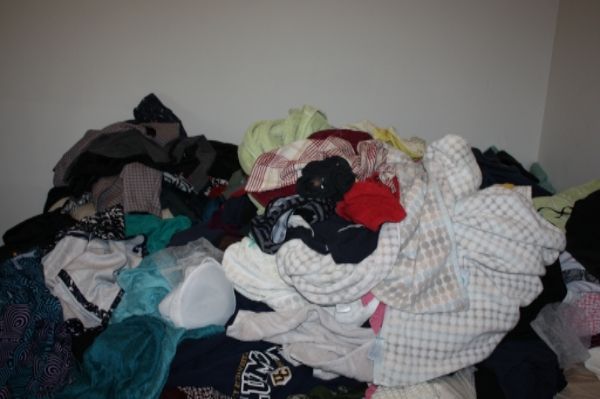 I decide I should tackle some chores, like this huge pile of laundry that needs folding.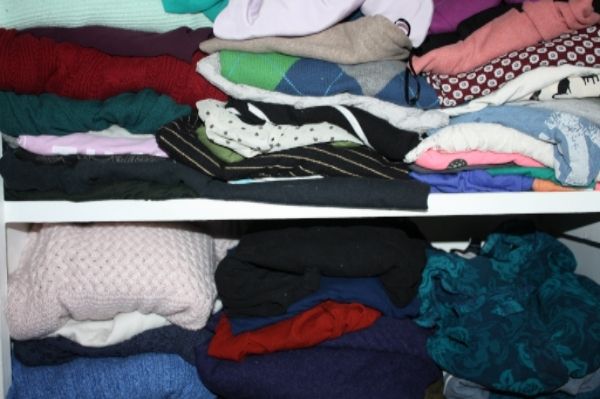 Success!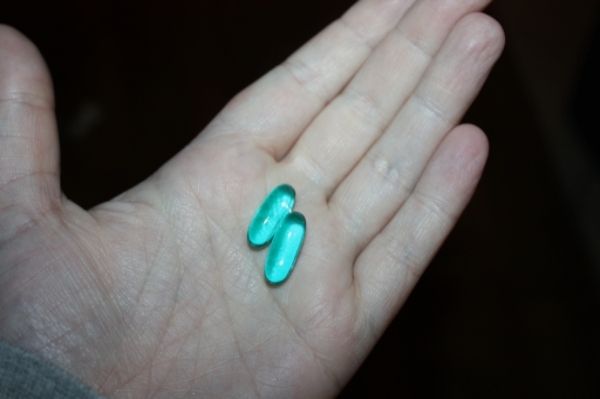 But now I have a headache. I pop two advils.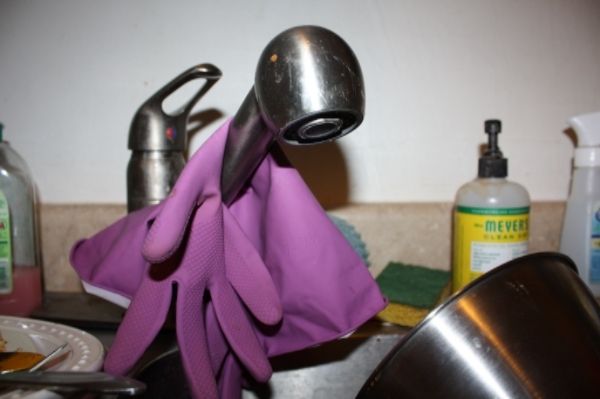 Next chore: dishes.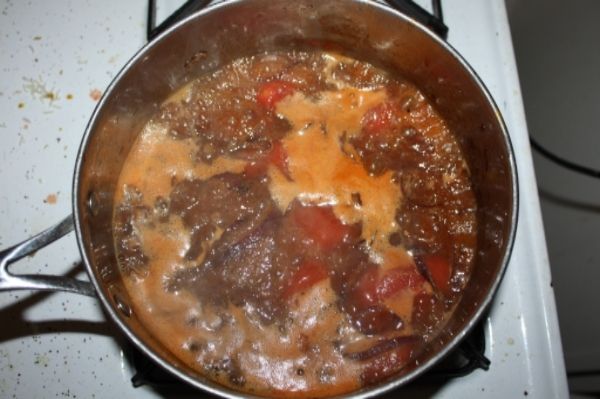 Then I make dinner. This is a tomato soup spiced with curry spices.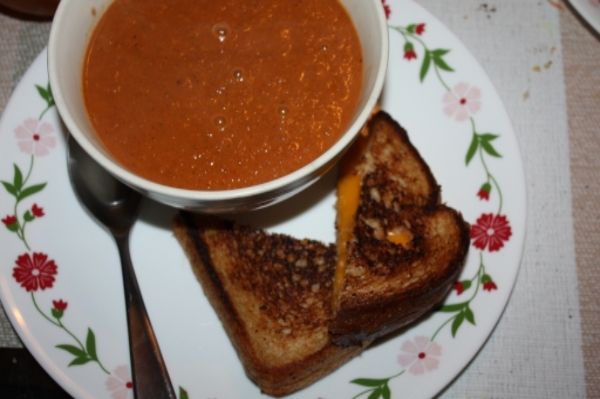 Dinner was grilled cheese, tomato soup, and a beer.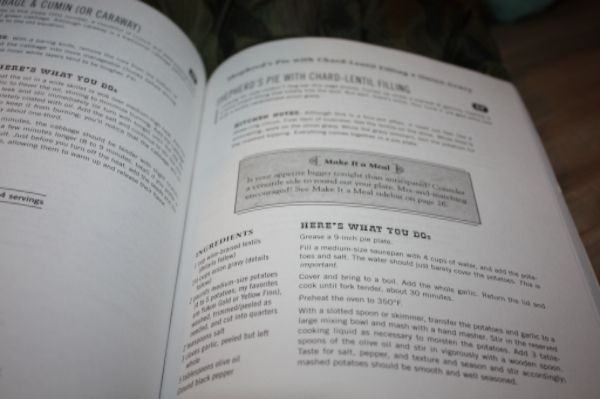 After dinner, I meal plan for the next week.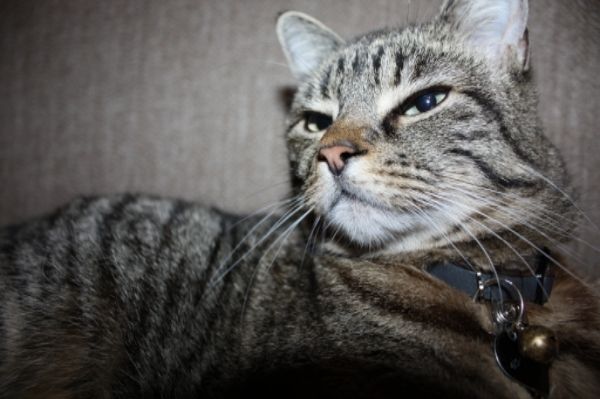 Isabelle and I hang out.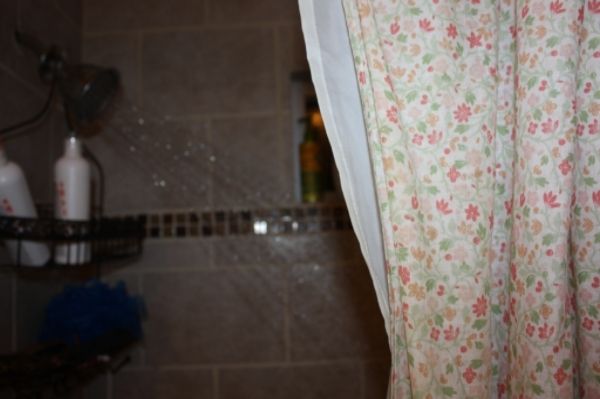 Now it's time to take a shower.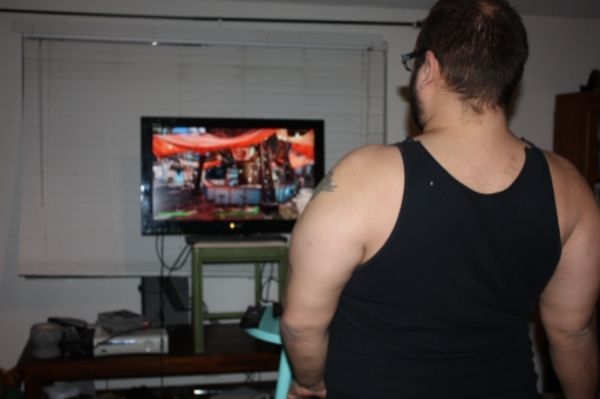 Matt's playing Fallout, which closely resembles Bombay Beach.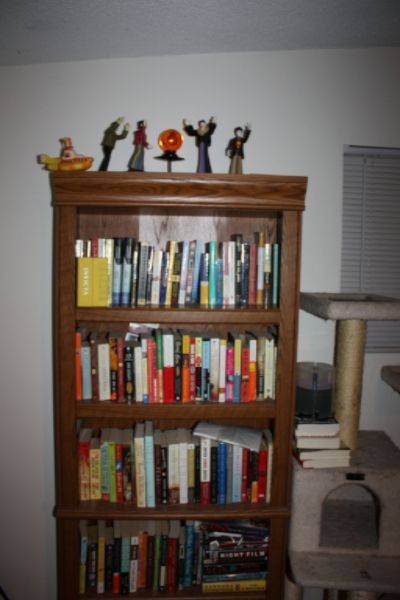 Then I go pick out a book to read.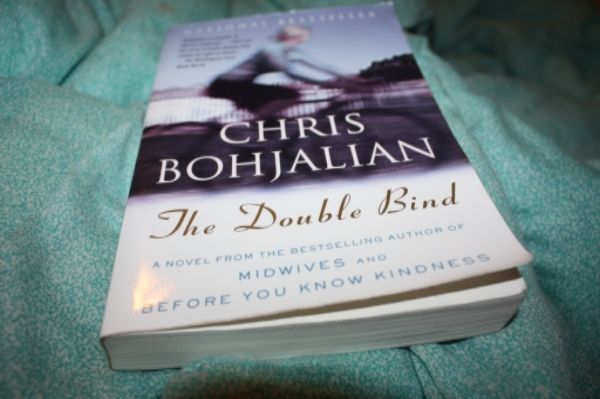 And I pick this book to read.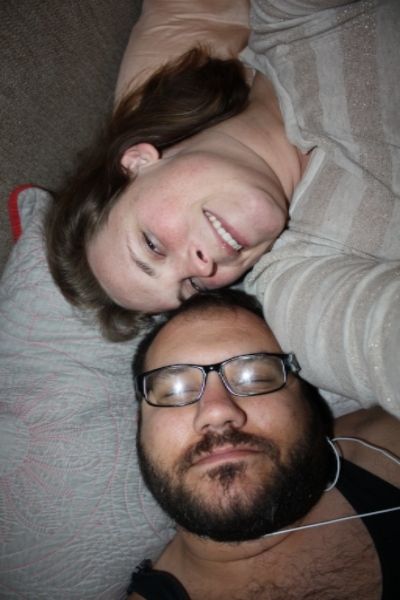 I read a little and then we say goodnight!