Elizabeth. 29. Southern California. Lawyer.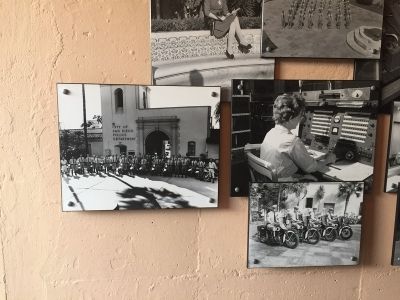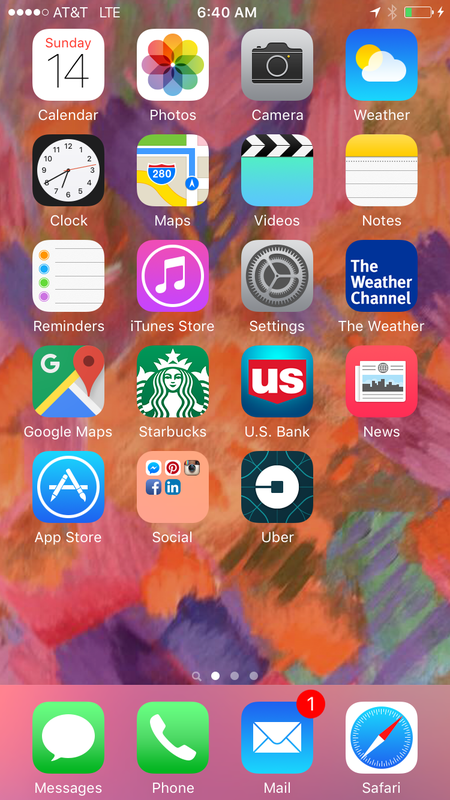 Good morning! I wake up at 6:40 on a Sunday, bright and early. I'm in San Diego currently for a professional training for death penalty defense. I did not bring my camera, because I felt it would be odd carrying it into the training sessions, so I was more secretive with my cell phone instead.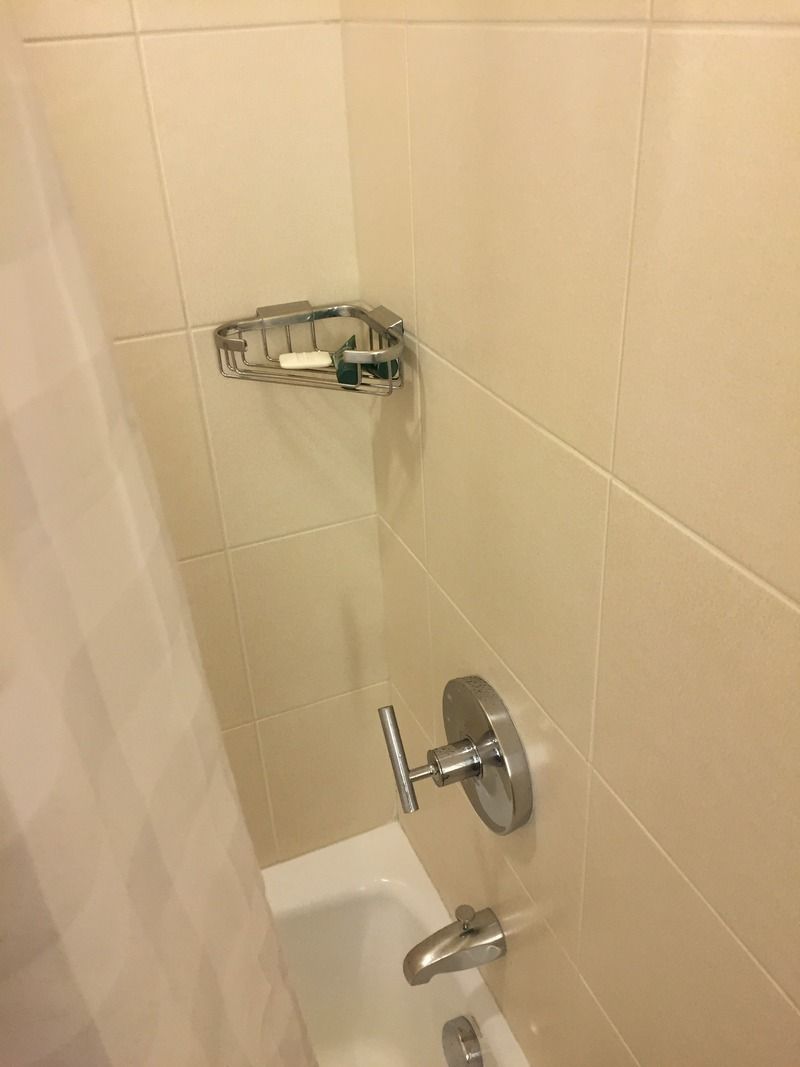 I take a hot shower in the hotel shower. I love hotel showers because they get so much hotter than my water does at home.



I look at myself in the mirror. My poor nose is all red and sore because I've had a cold this whole trip. I started getting sick Friday (the day I got here.) I felt sniffly Saturday, but by Sunday the maximum of the cold has hit. I pretty much feel like shit.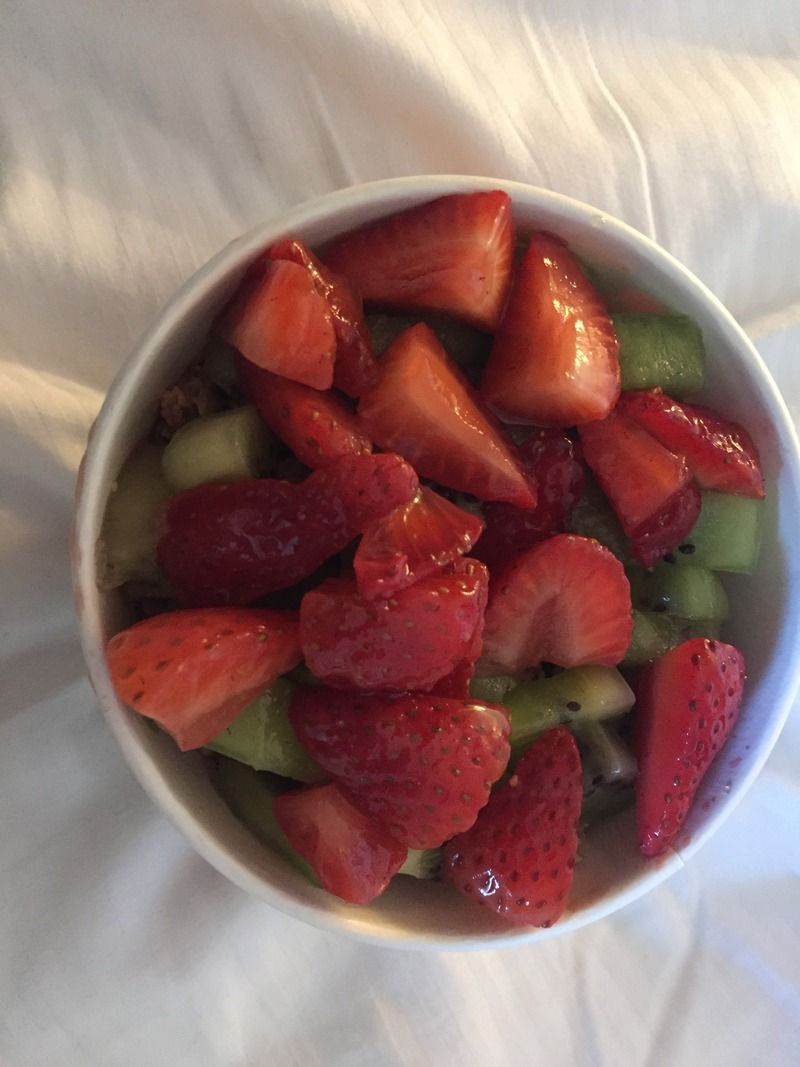 Matt goes downstairs to the frozen yogurt place and gets us both acai brunch bowls for breakfast. When I was in college I would always eat an acai bowl when I was getting sick.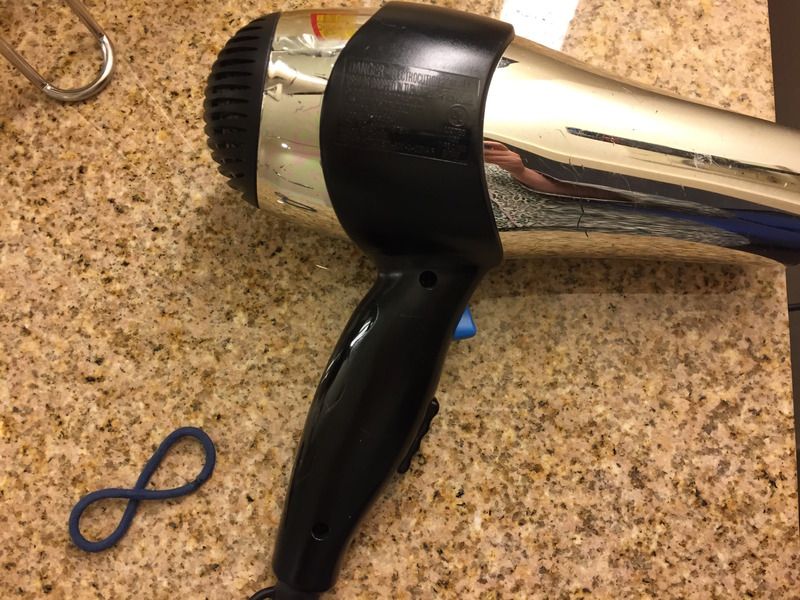 After breakfast I make some more steps towards getting ready for the 9AM session.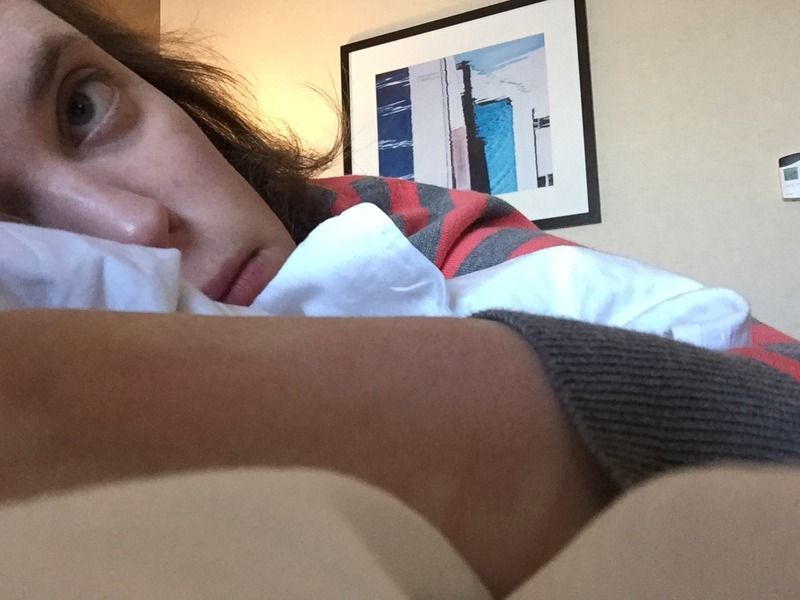 I don't make it very far though. I lay back down until the very last second.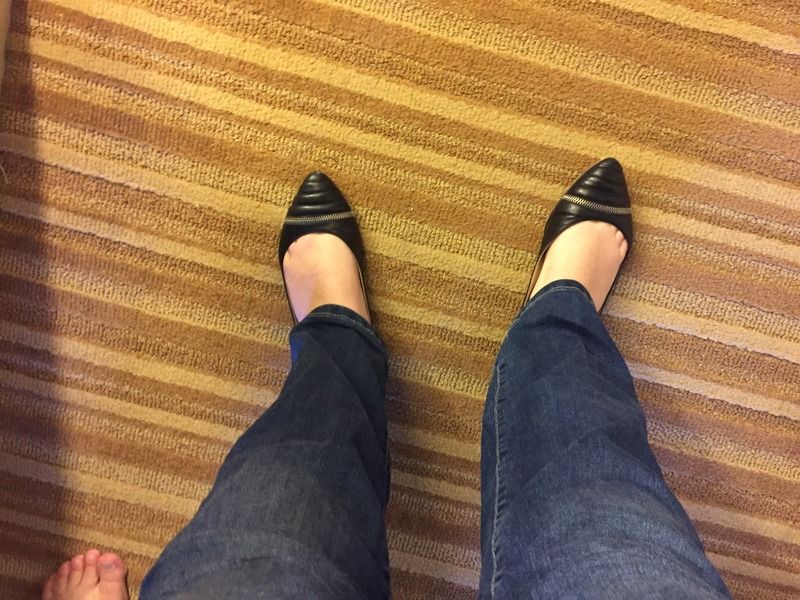 But then I jump out of bed and get my shoes on, because I definitely don't want to be late.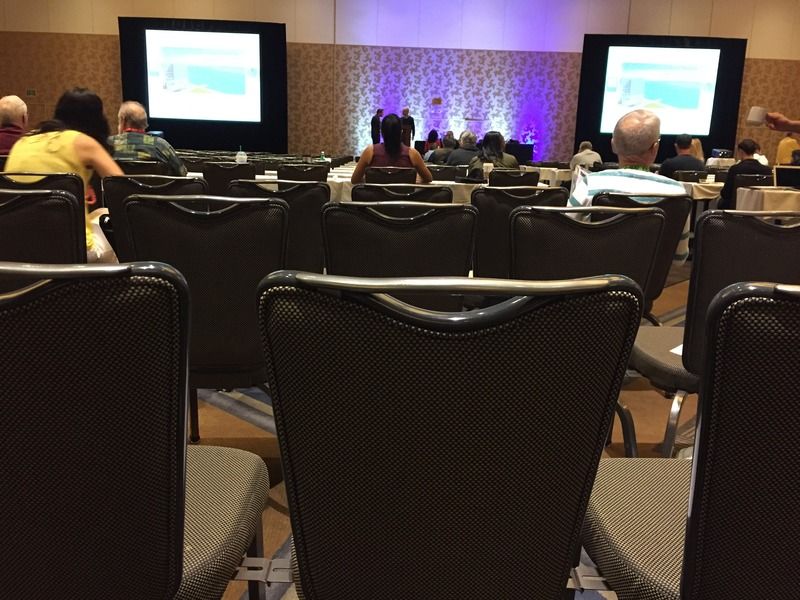 I make it down just a few minutes before start time for the first session of the day, Jury Selection. We talked about the Colorado Method, which is a jury selection technique for capital murder cases. I don't do death penalty cases yet and frankly, hope I never do, because I hope it's abolished, but I think I can find ways to use the Colorado Method in normal jury selection.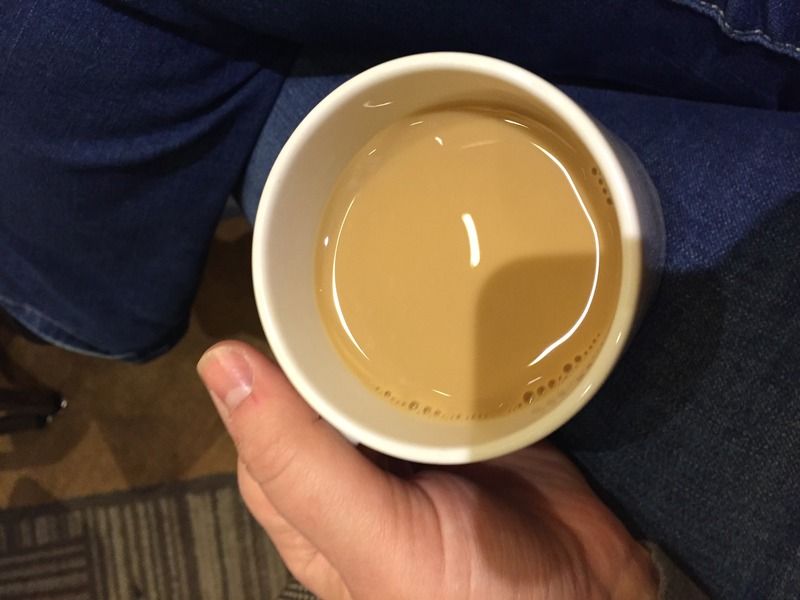 During training I drink coffee non-stop, so I don't fall asleep. As the morning wears on, I'm feeling more and more sick. And yes, I drink coffee with my cream. :P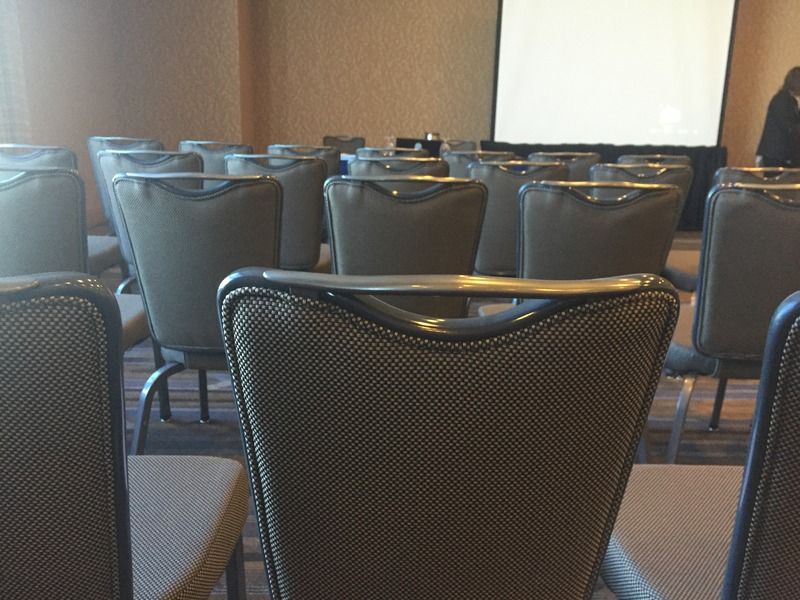 At 10:30 I go to the 2nd session and I'm one of the first ones there. Between each session there's a 15 minute break, so some people are socializing. I just needed to sit. This session is called Lessons from Wrongful Convictions.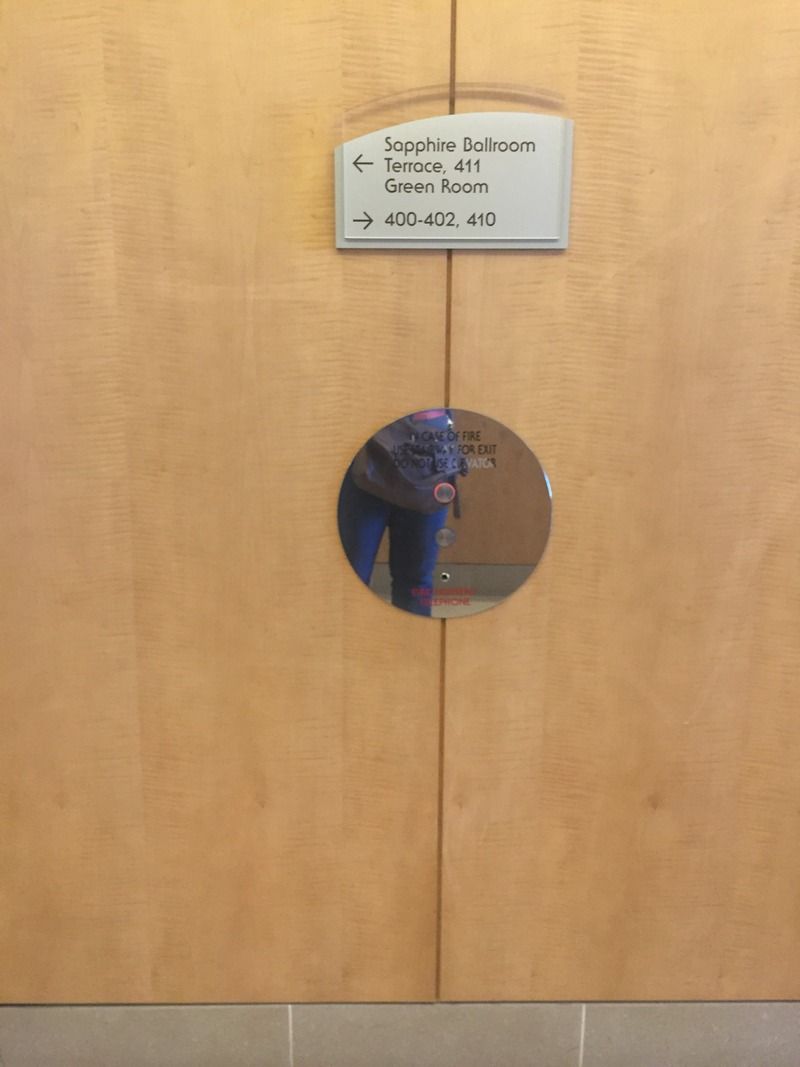 I only make it halfway through the session though and need to get out. At this point my head feels like a concrete box. I thought I was actually going to pass out. So I leave so I can get back to my room and die in peace.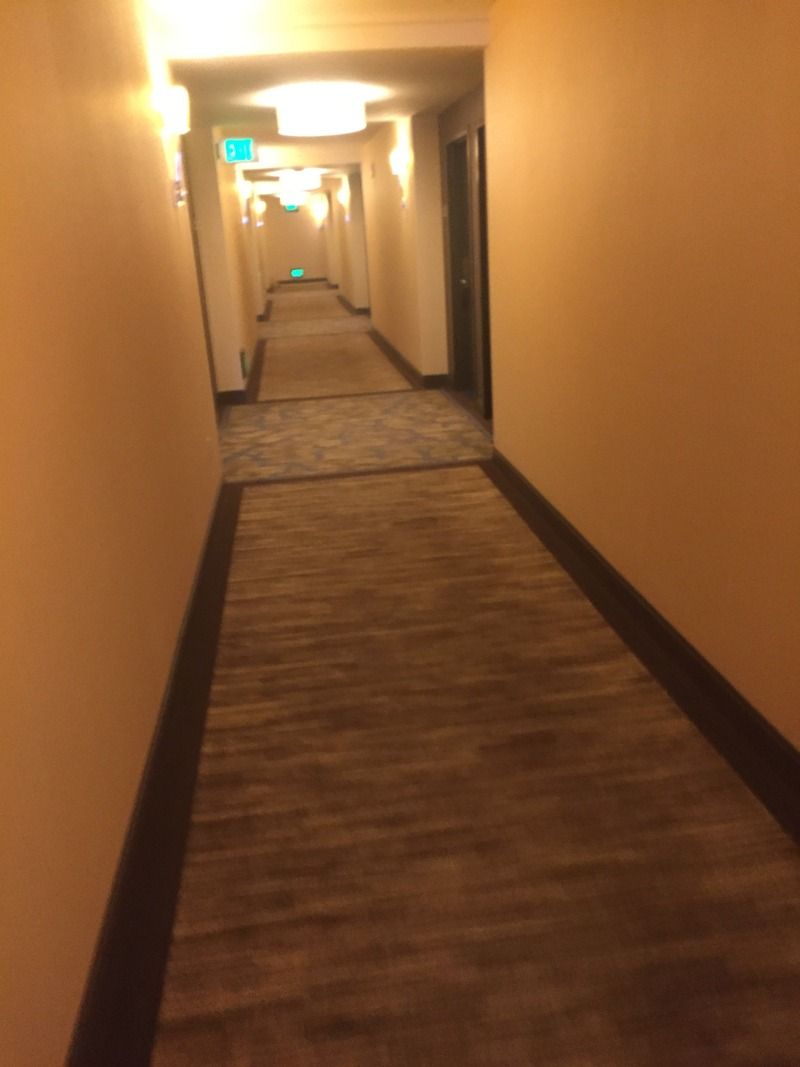 The walk to the room feels never-ending. I feel like a zombie.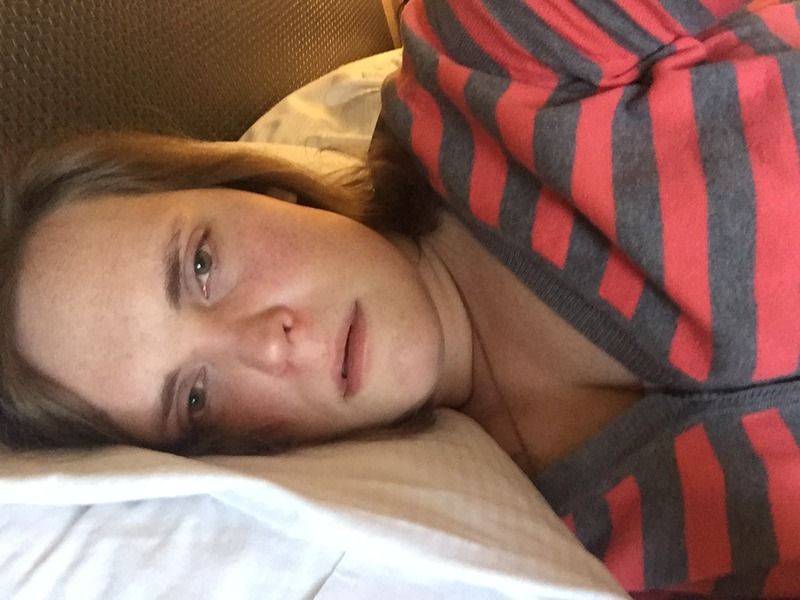 I finally can lay down. I was feeling nauseous and like I was spinning on top of cold symptoms.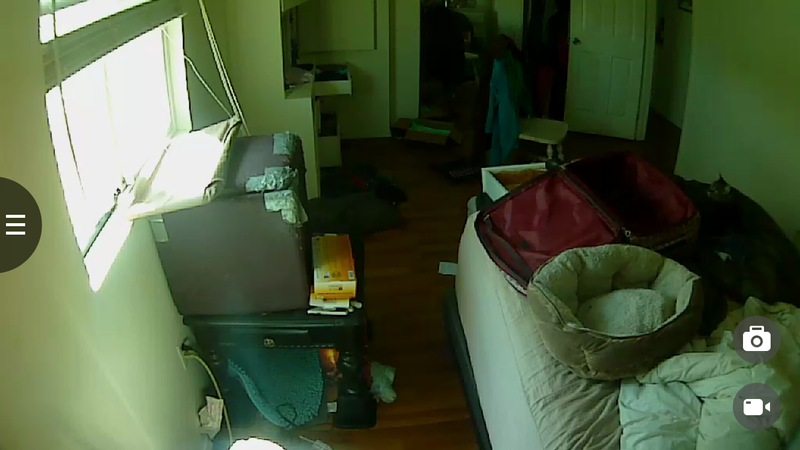 I fall asleep for a little bit. When I wake up I spy in on my cat. Whenever we're gone for the night we set up the Petcube because 1) I'm a crazy cat lady and 2) we can talk to her through it and she gets less anxious the whole time if she can hear me. Please excuse my messy room and look at Isabelle who's hardly visible in this shot, but is laying on the far side end of the bed. You can see her head if you look closely.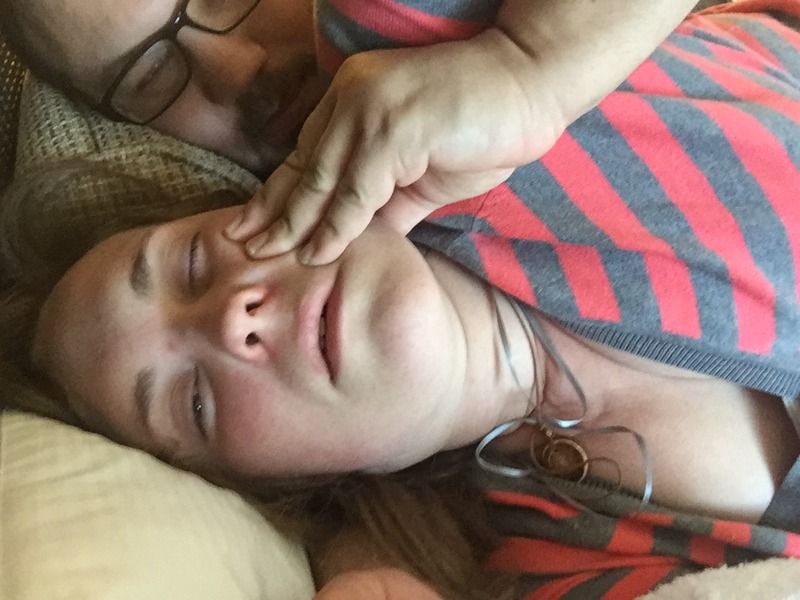 Matt then rubs my face, which looks bizarre but actually feels great and relieves some of the pressure in my head.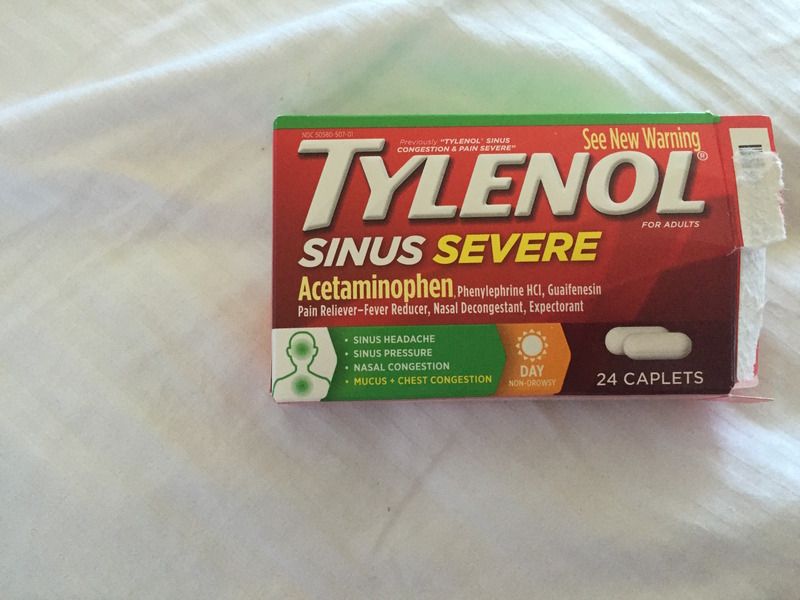 But it looks like we need to pull out the big guns. I wasn't going to make it through the rest of my classes if I didn't medicate myself. It actually worked really well.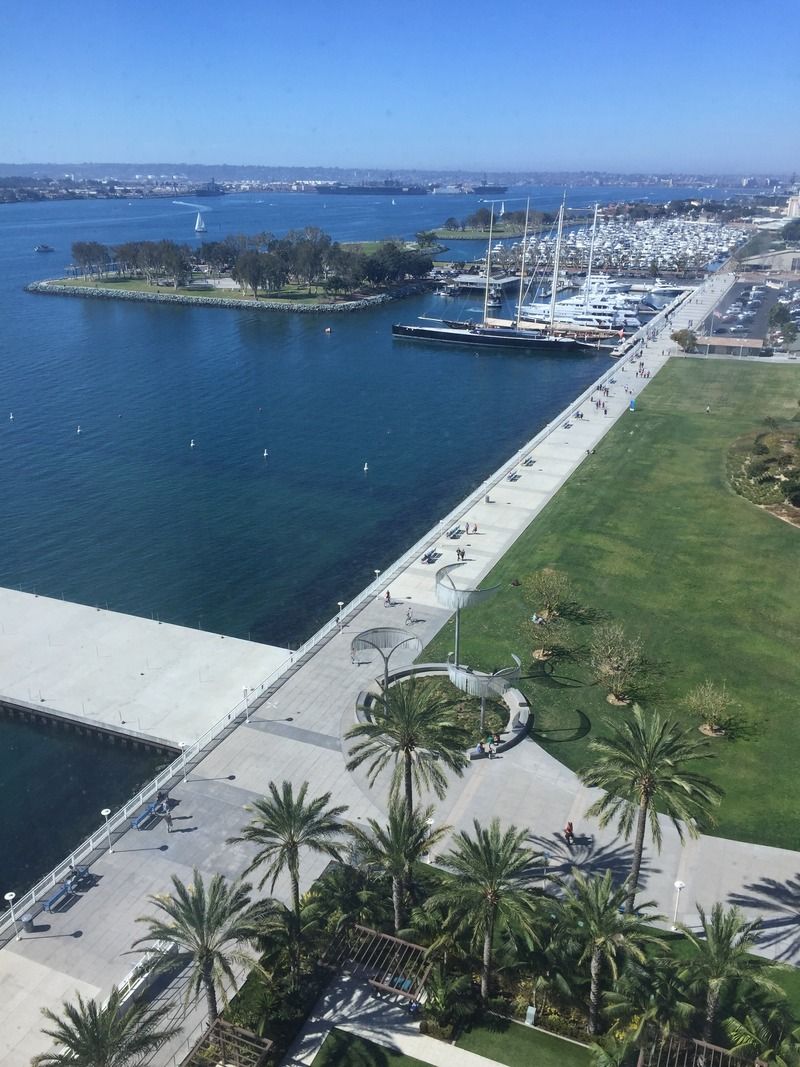 This is the view from the hotel room.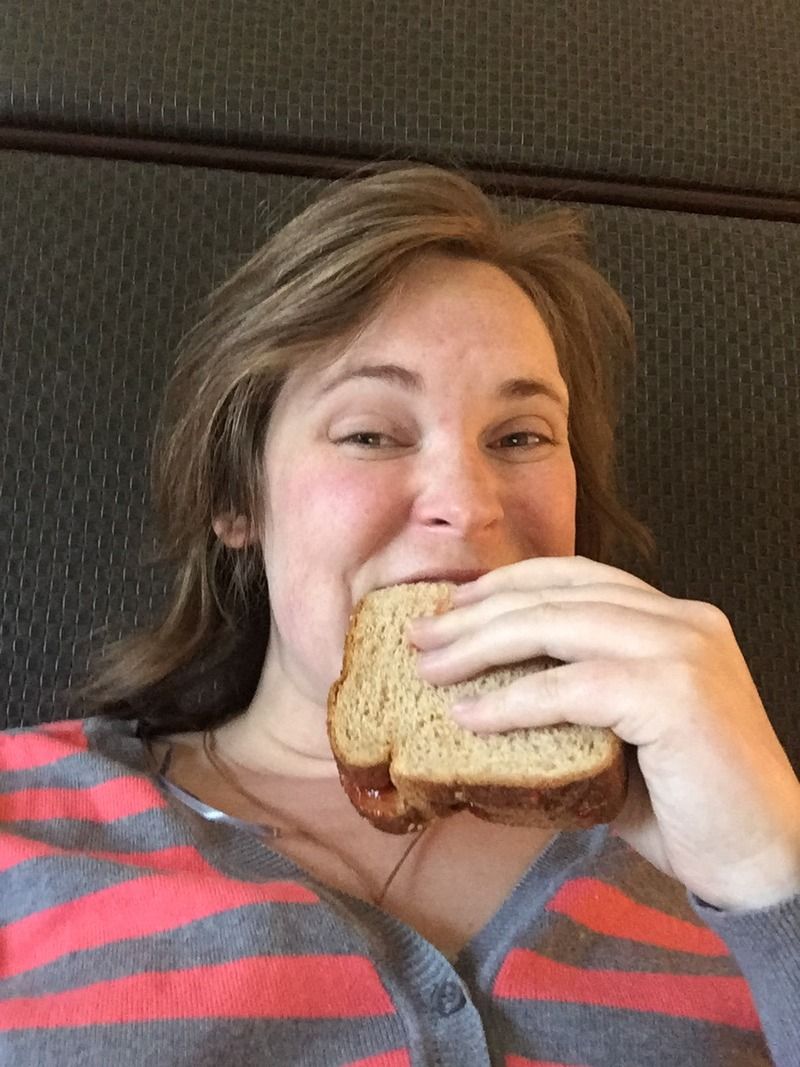 Matt makes me a PBJ sandwich, yum yum! We've been keeping it cheap with lunch, because this trip has been expensive. My office paid for the tuition for the program, but the hotel room costs $249 a night plus tax plus parking for 3 nights and dinner is costing at least $60 per night. We had got sandwich stuff the day prior for the room. There's also no mini-fridge in the room so we needed to have non-perishable foods.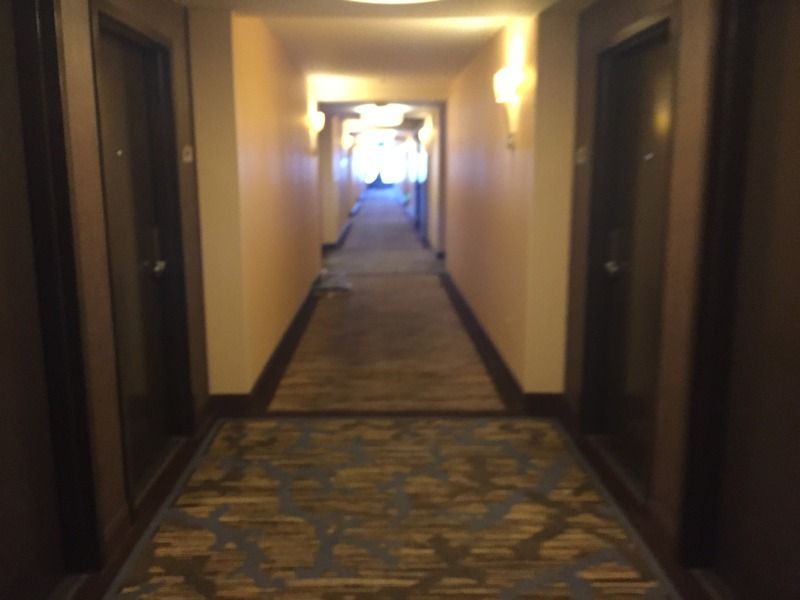 At just before one I brave outside the room again.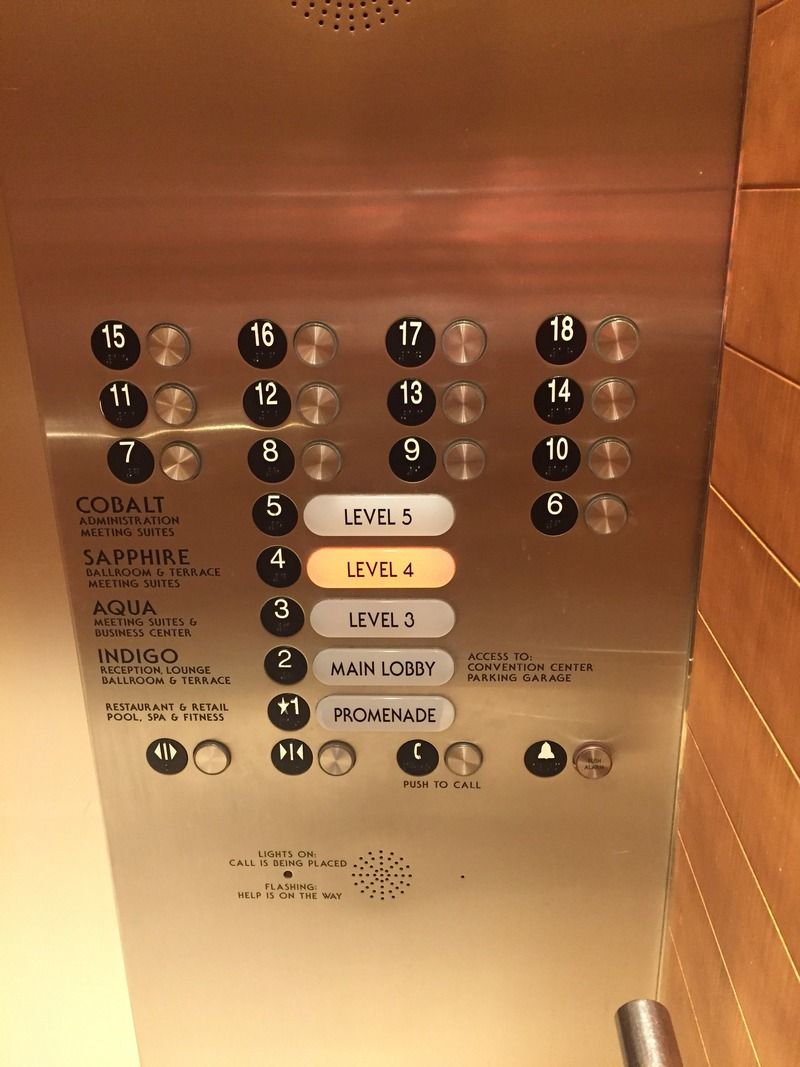 And down I go!



This session is, as you can see, Preparing to and Cross-Examining a Government Forensic Scientist. We talked about ballistics experts and "junk science."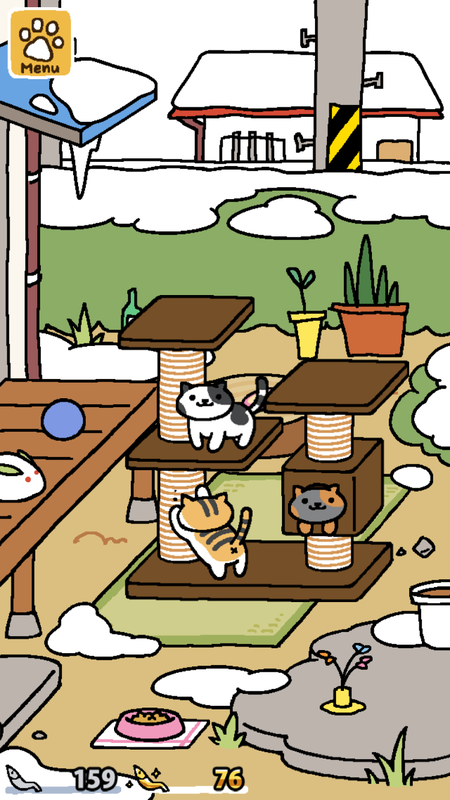 As per course though, I got there too early. While waiting to begin I checked in on my kitties in Neko Atsume.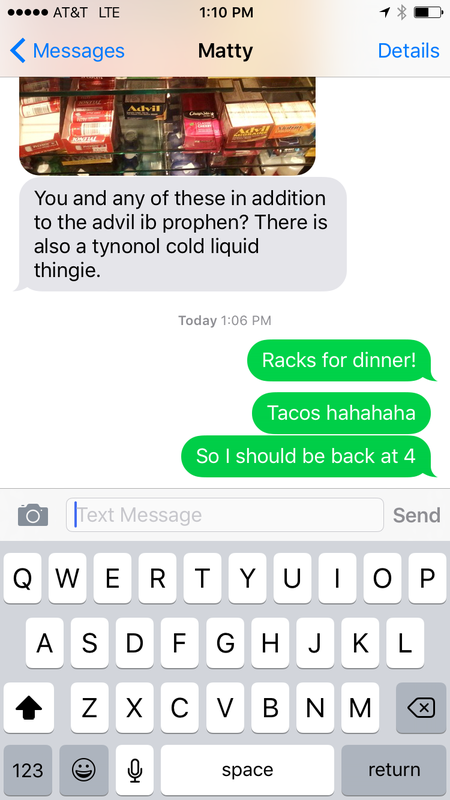 And I text Matt.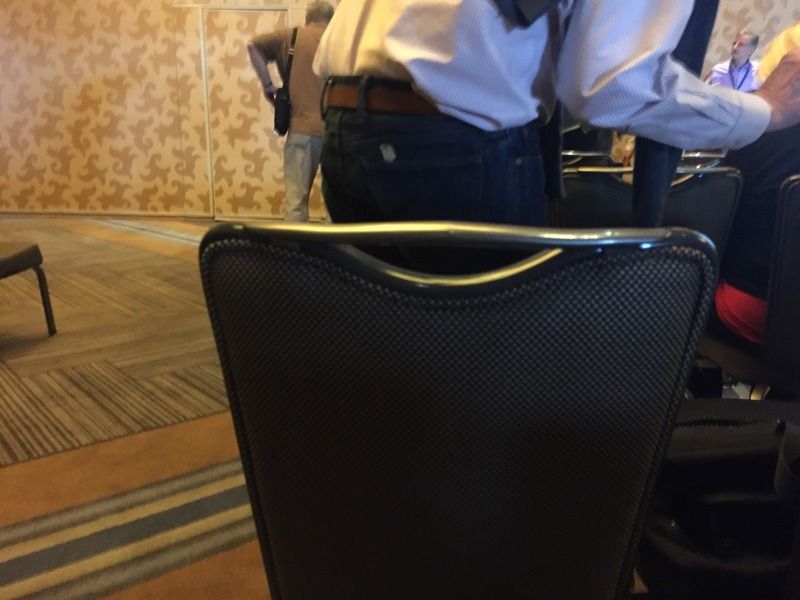 At 2:45 the next session begins, Prosecution Misconduct. This was probably my favorite session.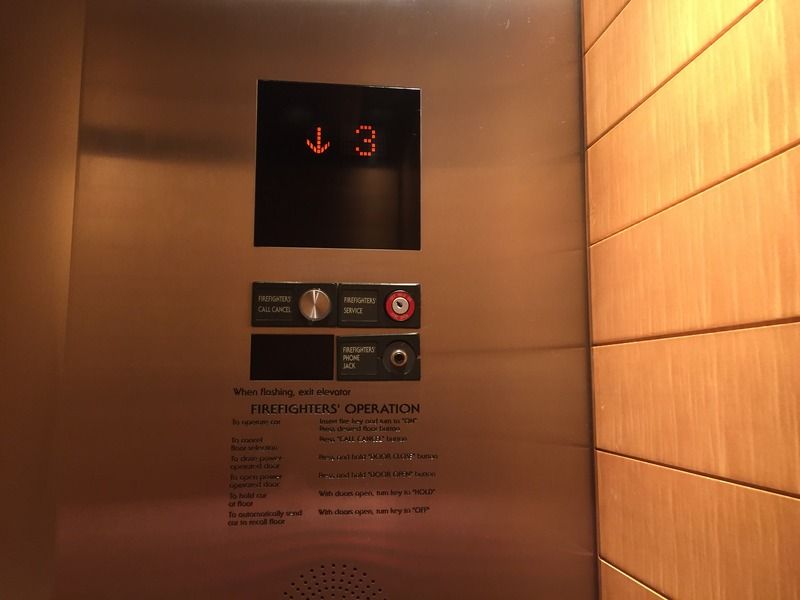 At 4, I'm done for the day. There was one more class I could have went to, but opted out. I went downstairs and met Matt in the lobby. We have dinner reservations for 4:30.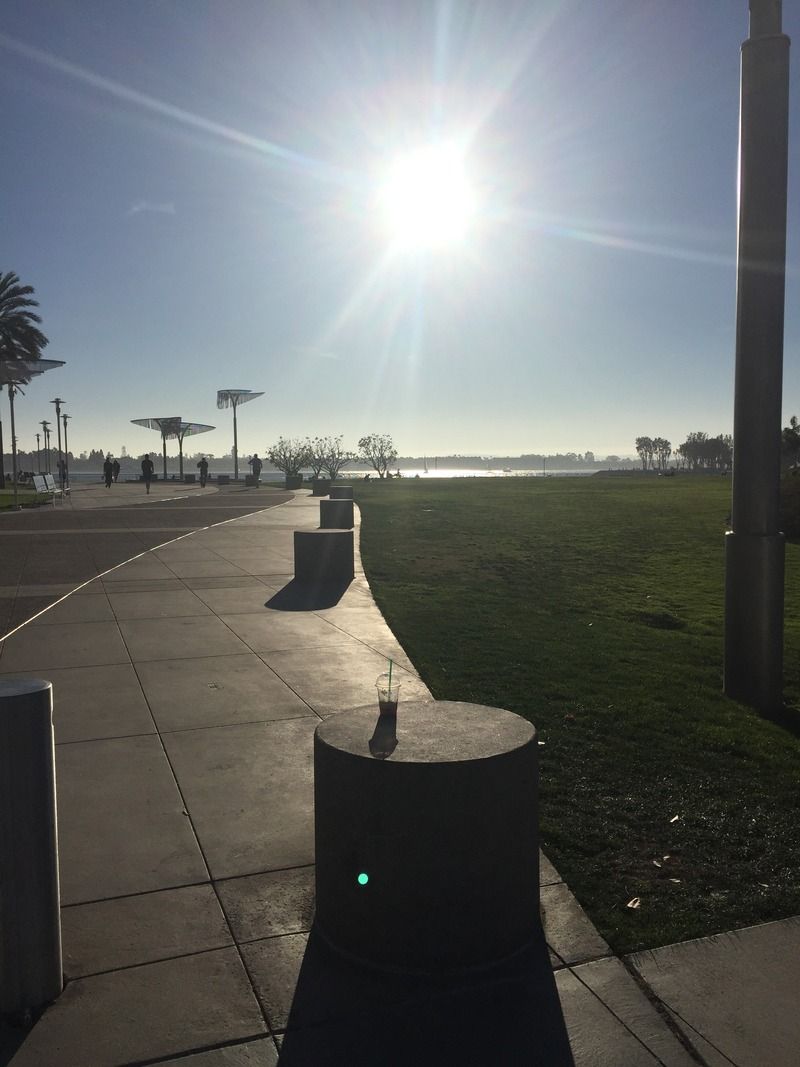 San Diego is truly beautiful and the weather is just perfect. We walk to the restaurant. I haven't moved my car the whole time I've been here.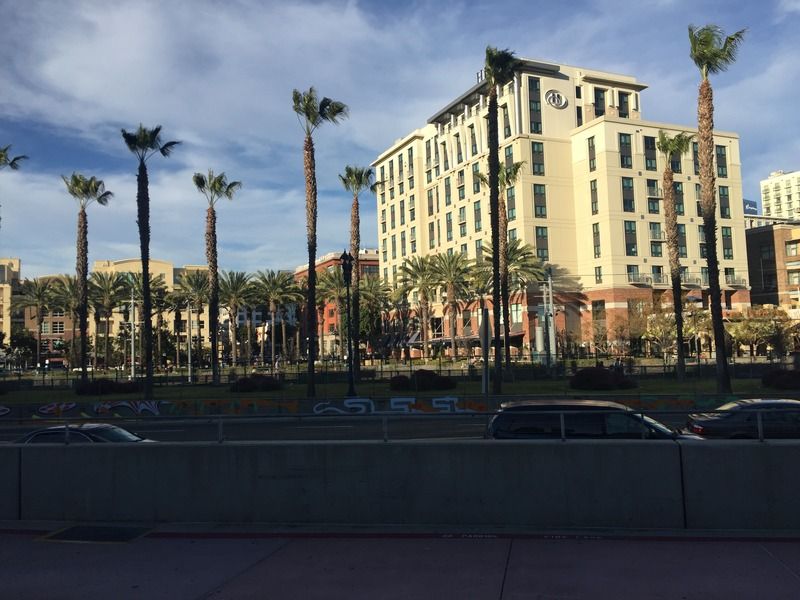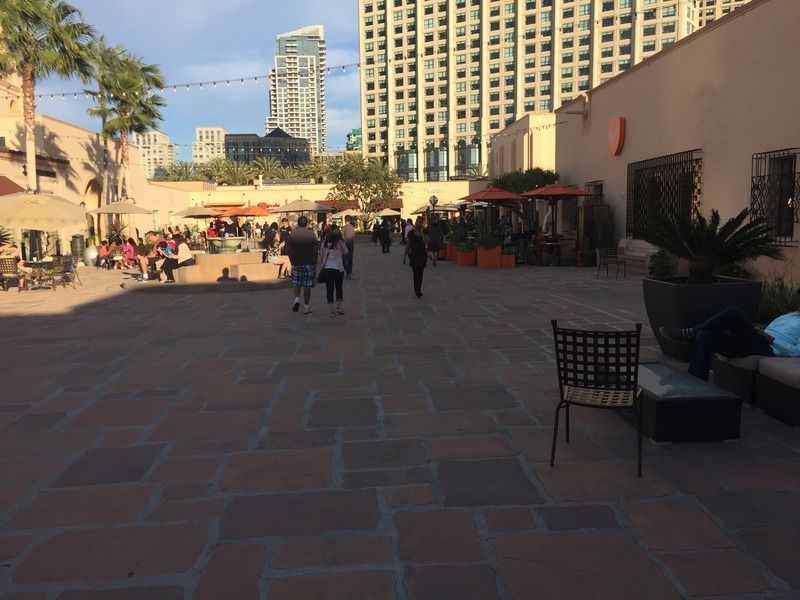 It was about a 20 minute walk and then we arrive. I'm glad we went out early because I'm sick, but also because it's way less crowded.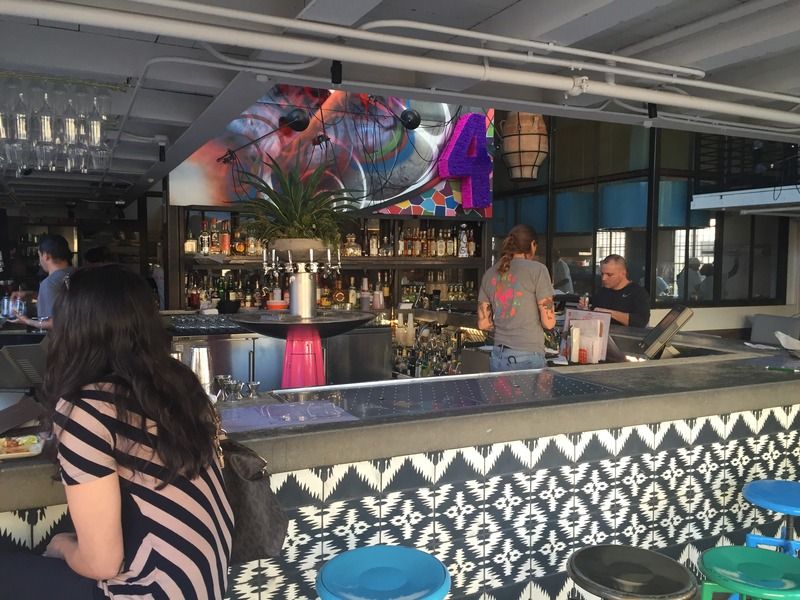 This is the restaurant, Puesto. We had to wait a few minutes to get seated and hung out at the front.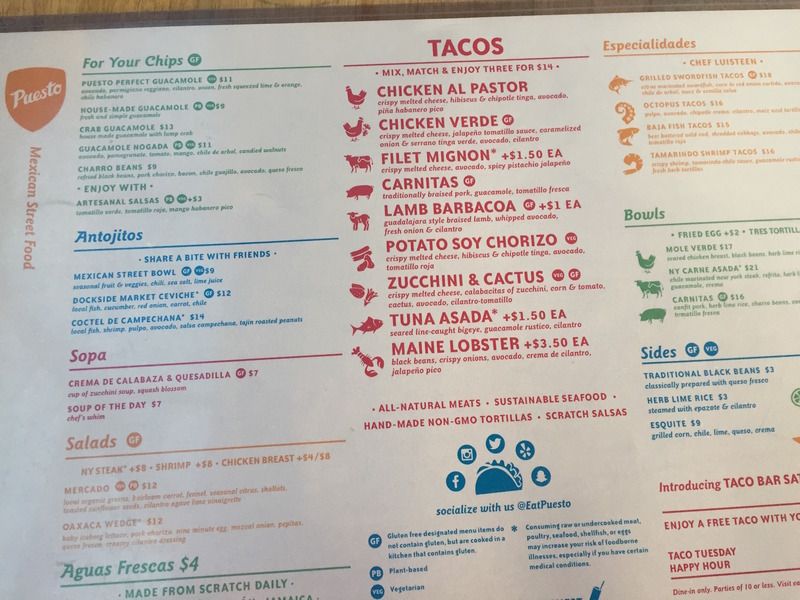 I had already looked at the menu online, so I knew what I was going to order.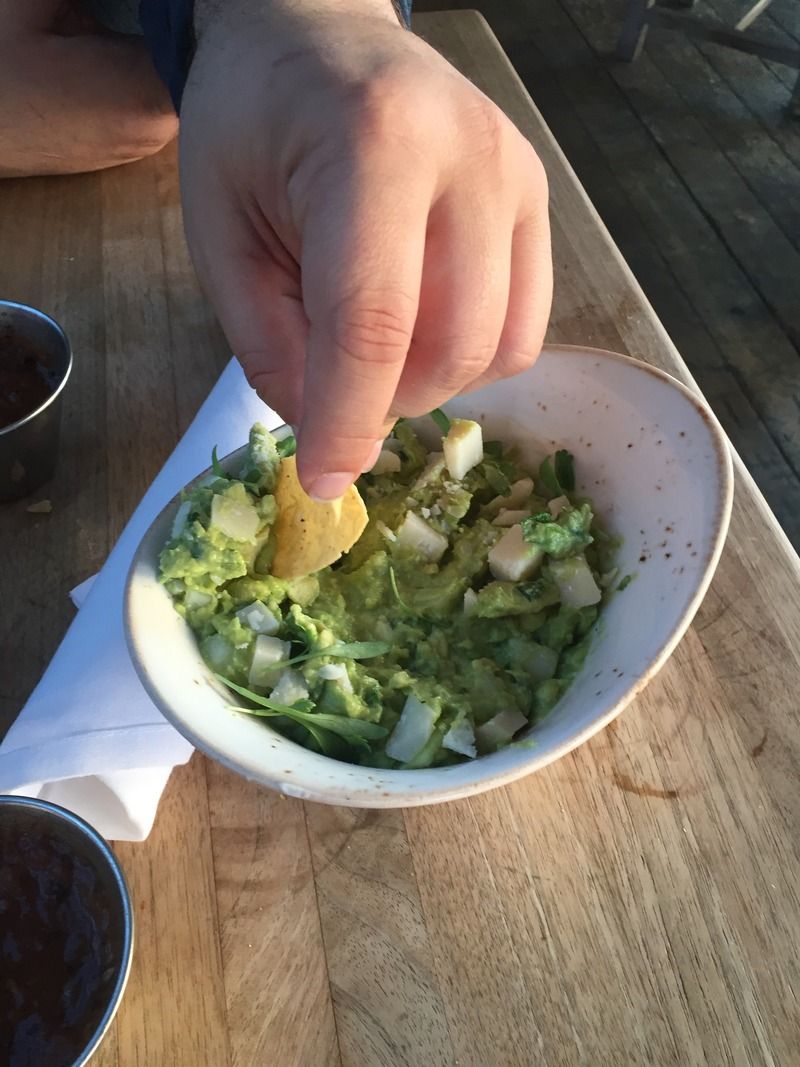 First we got the Puesto Perfect Guacamole.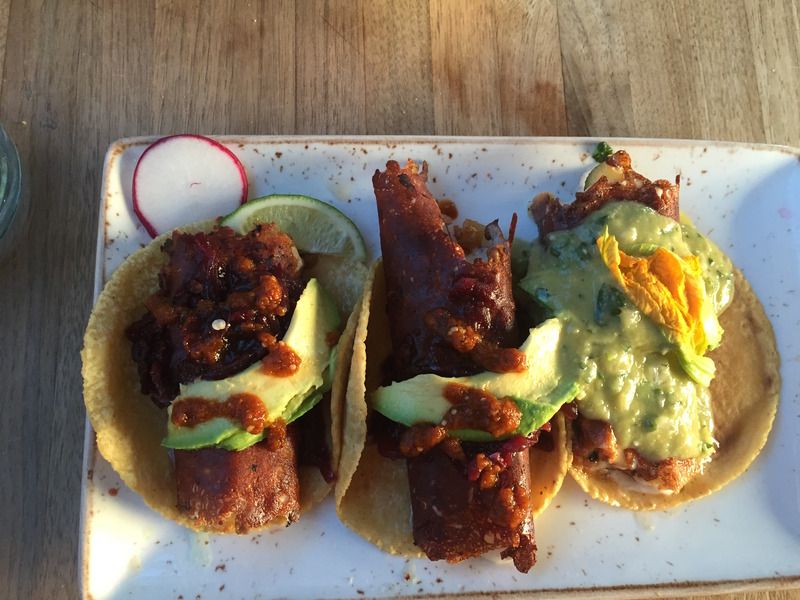 Then I had two soy chorizo potato tacos and one zucchini cactus taco. I've given up meat for Lent and I'm learning how hard it is to not eat meat when you go to a restaurant. Matt had the carnitas, filet mignon, and tuna asada tacos. While I would have loved those, the flavors of my vegetarian tacos were great.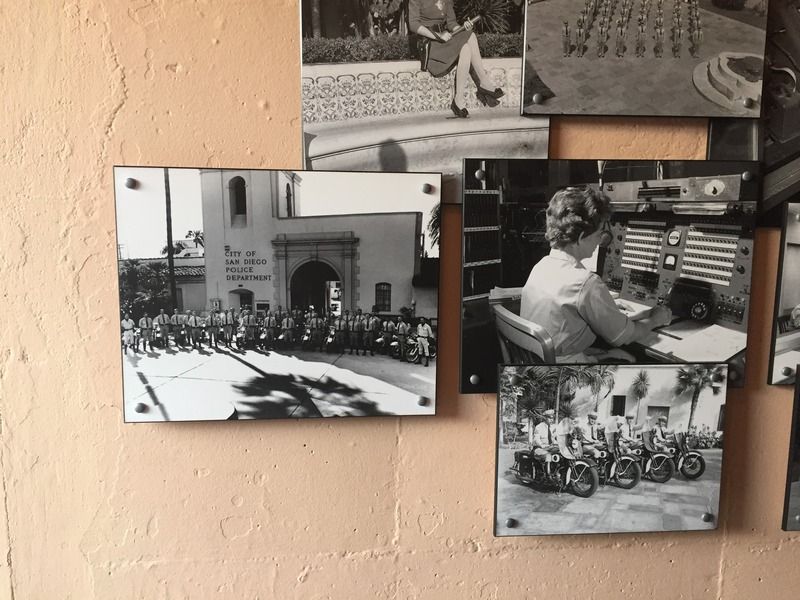 After dinner we walk around the area where the restaurant was. I see a sign that says "Restrooms and Jail Cells." Now that sounds intriguing! Turns out, there's a mini museum on the way to the bathrooms. This little strip, called The Headquarters, is full of restaurants and little shops, but apparently was once the original headquarters to the San Diego police.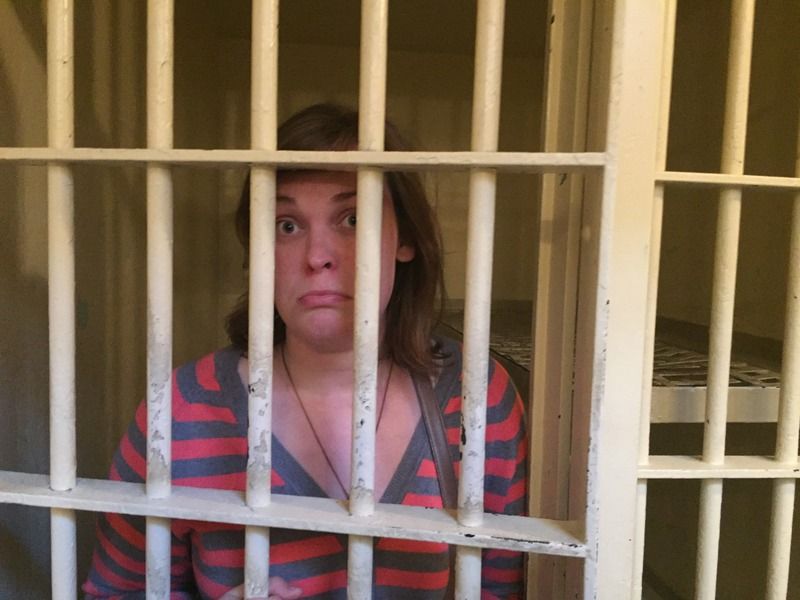 I can't help but get locked up.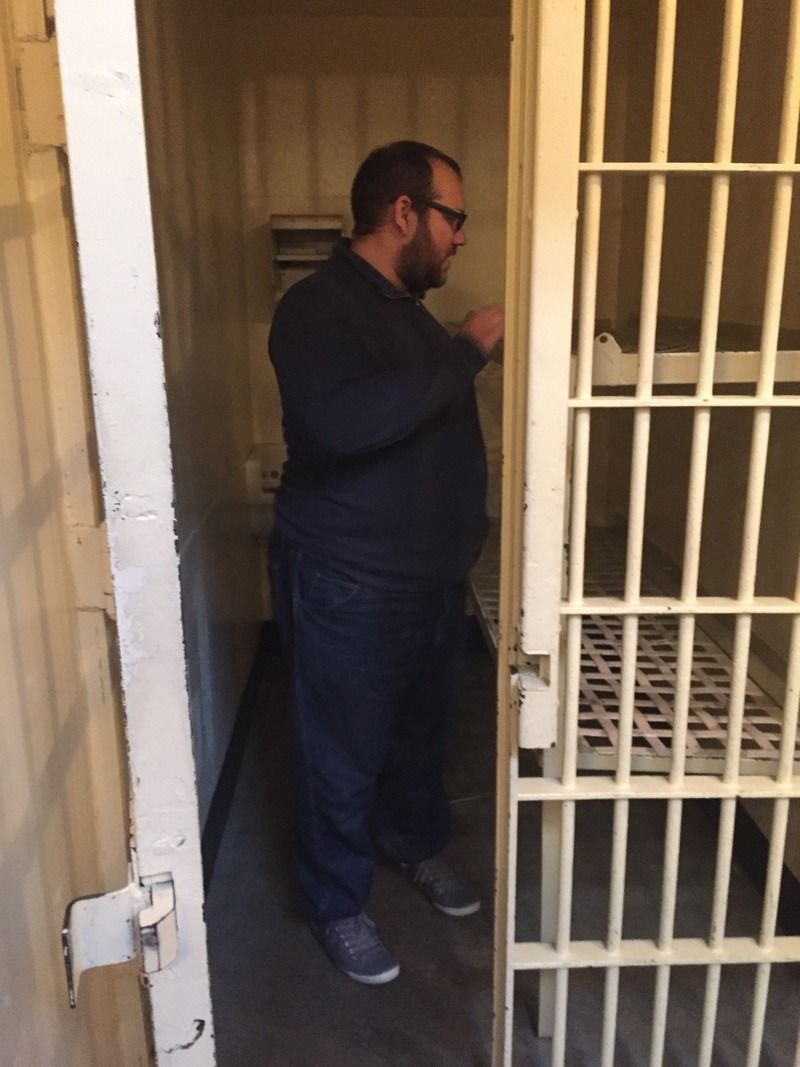 Matt explores just how tiny the cells are.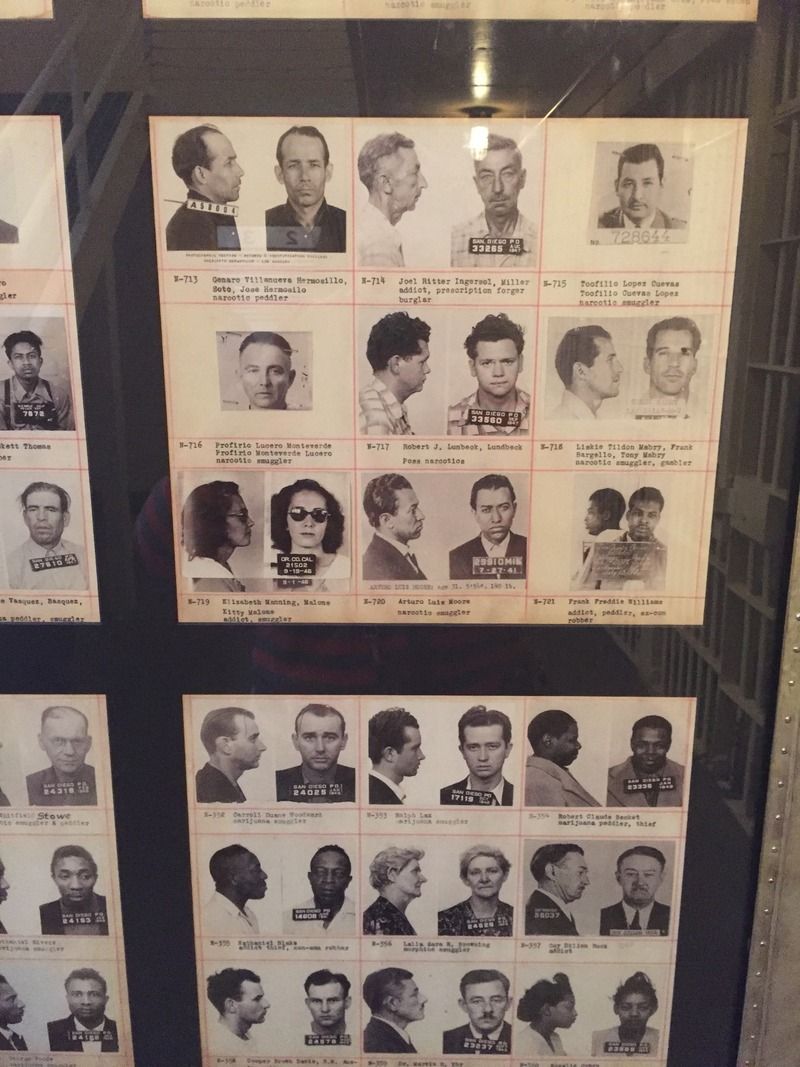 I loved these posters of their prior inmates. Look at the woman on the left, third down. What a badass. She apparently was smuggling in drugs or something.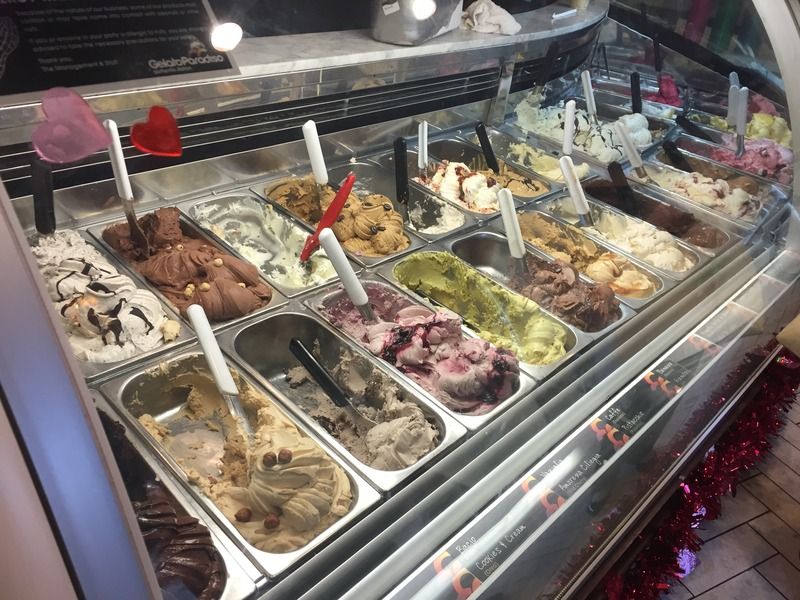 We were going to go to Ben and Jerry's to get desert, but I see gelato!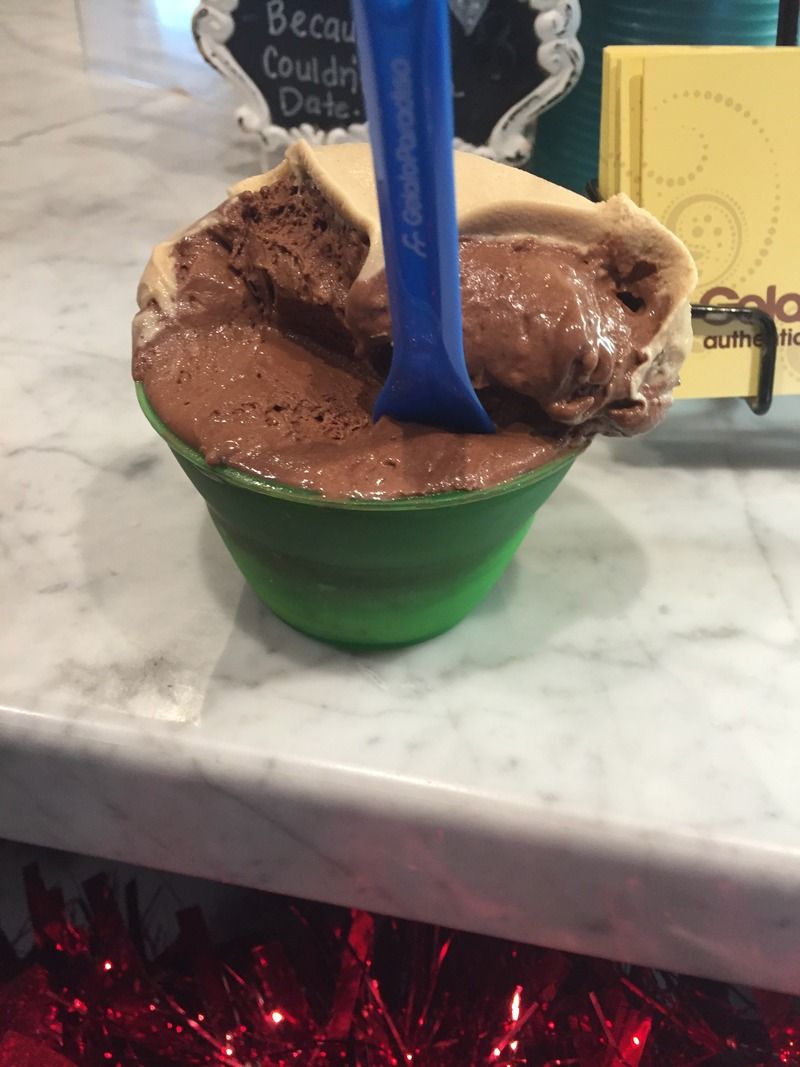 I had dark chocolate hazelnut and tiramisu. Delicious!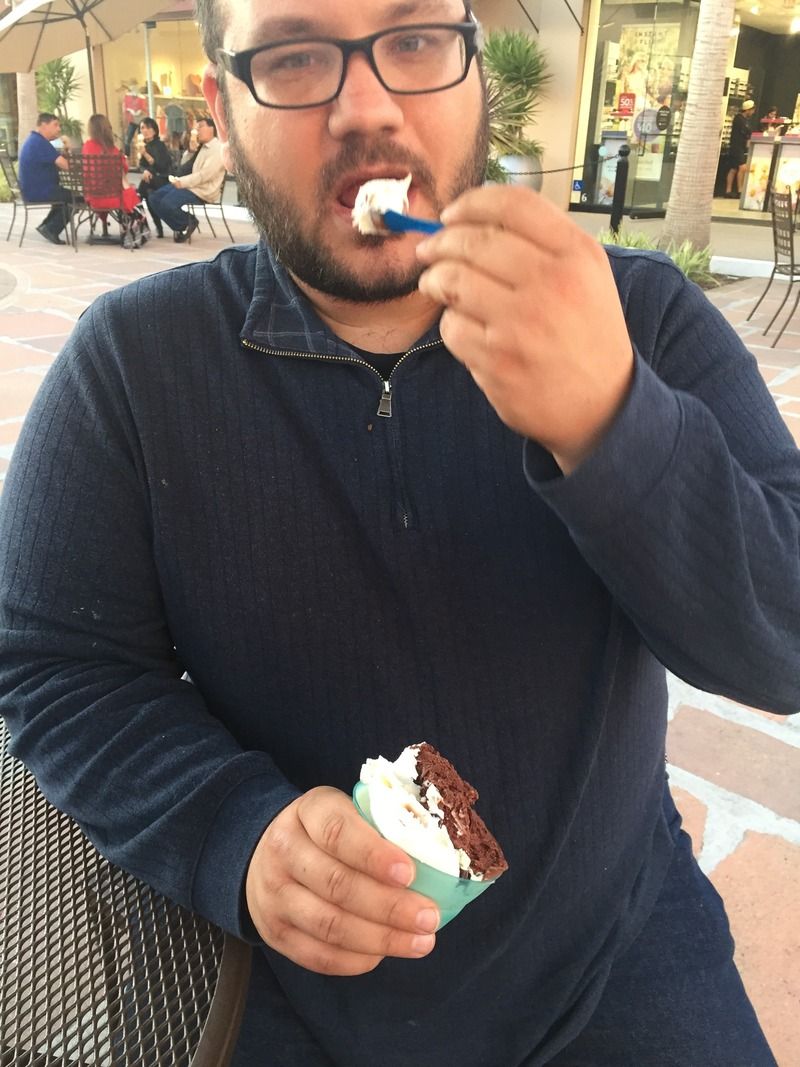 Matt had chocolate, mint chip, and vanilla. We sat outside and enjoyed our gelato until we got too cold.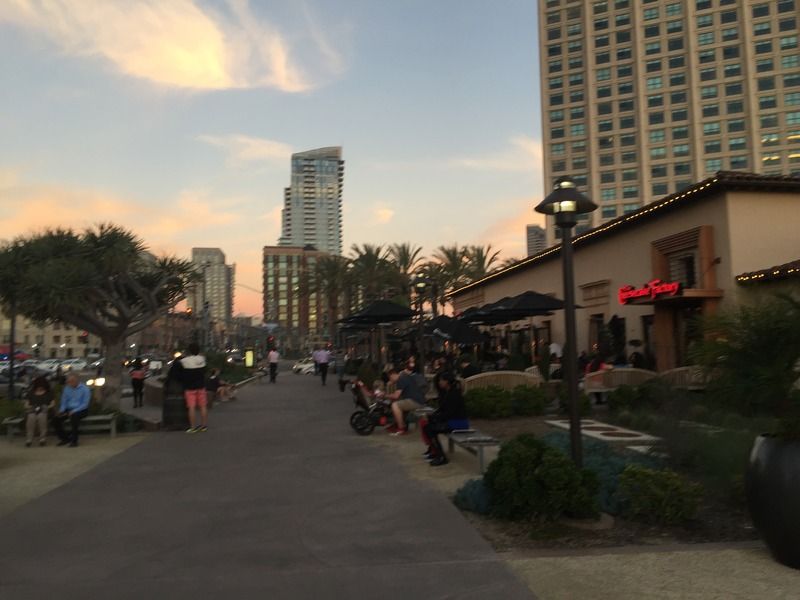 Then we leisurely walked back. I'm glad we didn't eat the Cheesecake Factory! Place was crowded!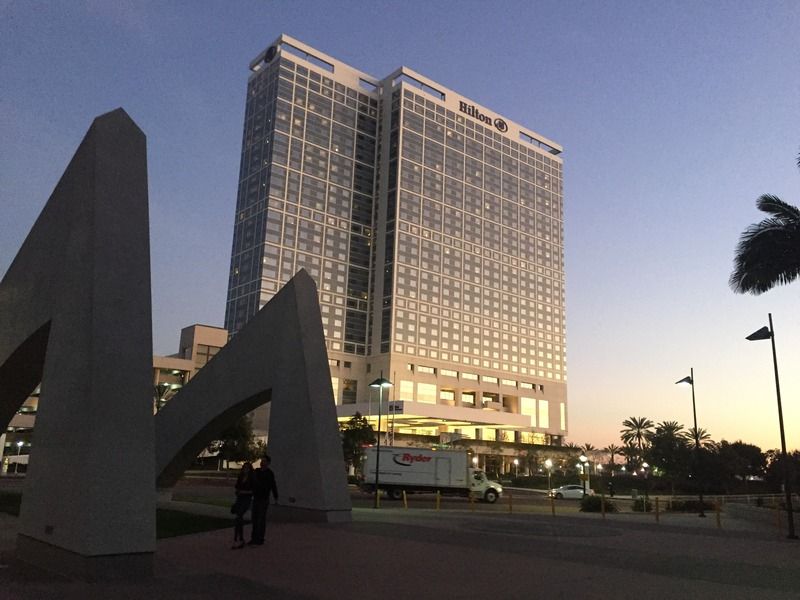 And we make it back!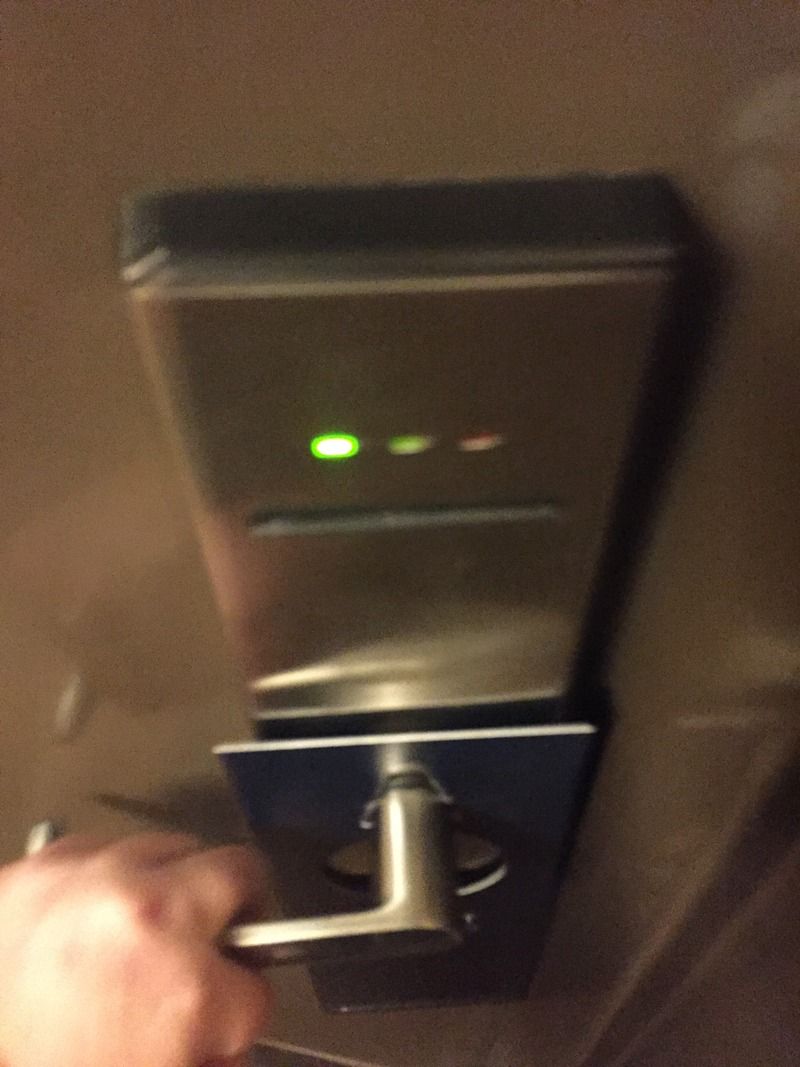 Hello room.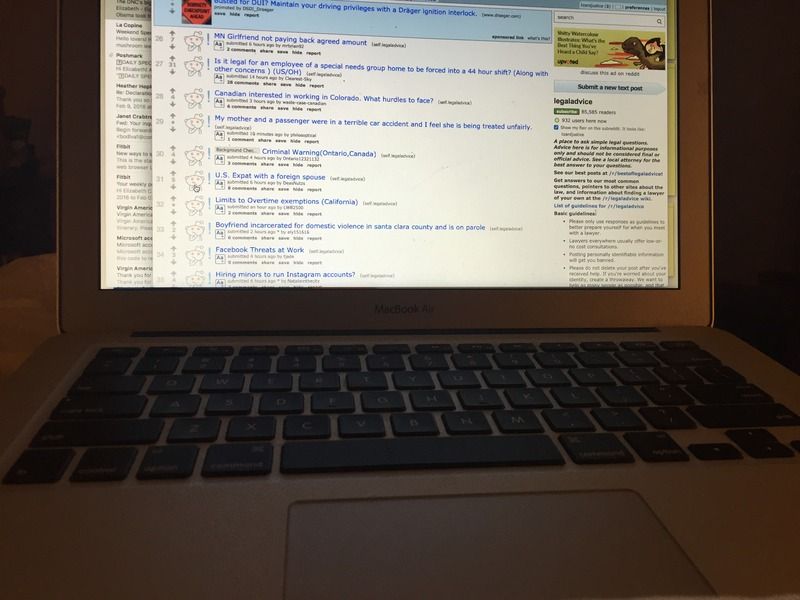 I read reddit.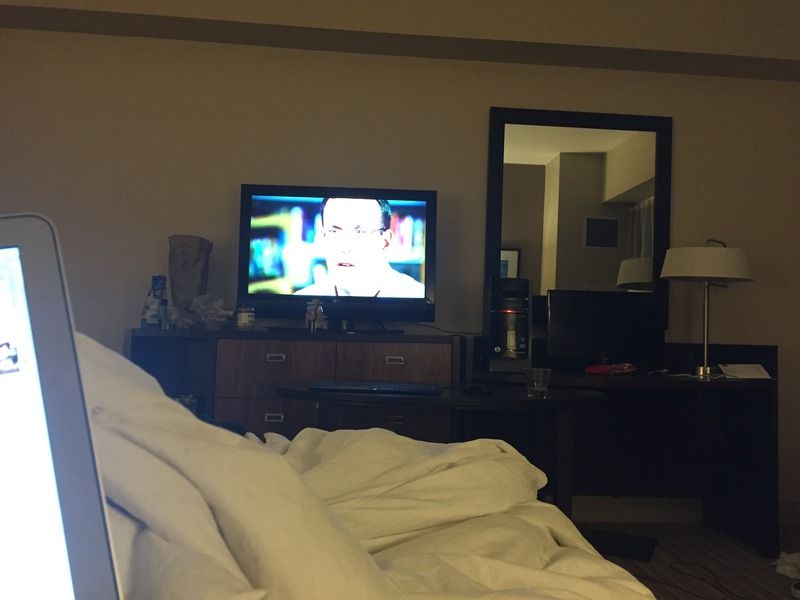 Matt goes to check out the hot tub. I watch Forensic Files, or one of those. We don't have cable at home, so I love watching prison/crime shows in hotel rooms.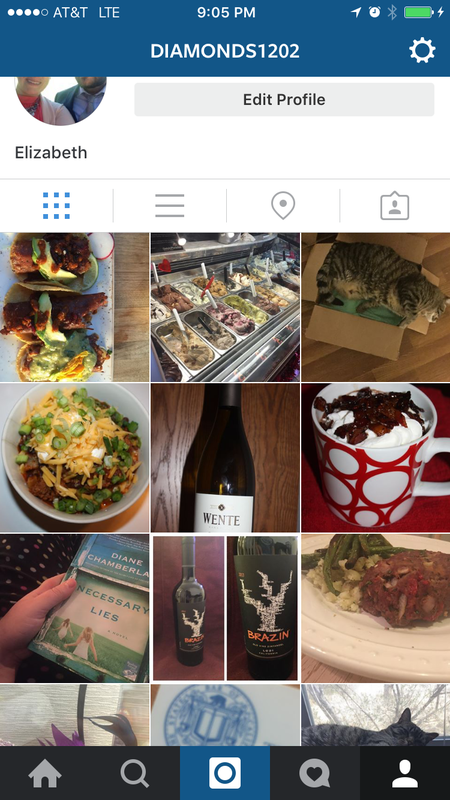 I play on my phone and watch TV til I fall asleep. I fell asleep not too long after this screenshot was taken.