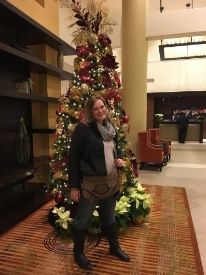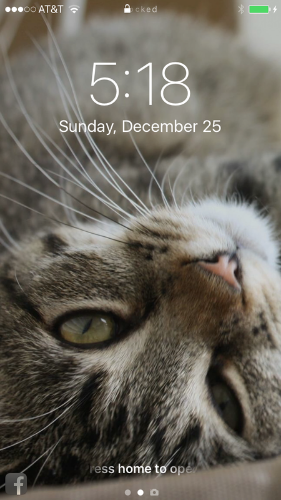 JUSTIN: Really babe?
ME: What?
JUSTIN: It's still dark out!
ME: We could go back to sleep?
JUSTIN: Nah, I'll go make sausage.

So for whatever reason, we woke up super early Christmas day. There weren't kids jumping on us to open presents. No one was being hopeful Santa had come. But I guess Christmas makes me really giddy :)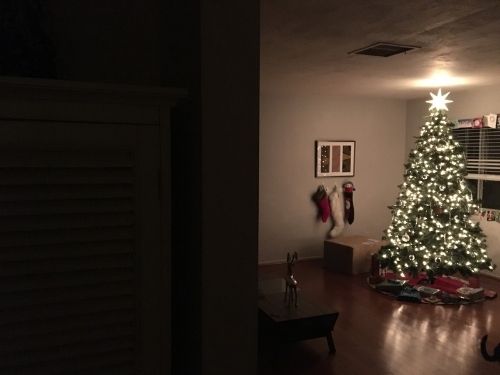 But despite being 30 years old, Christmas is magical.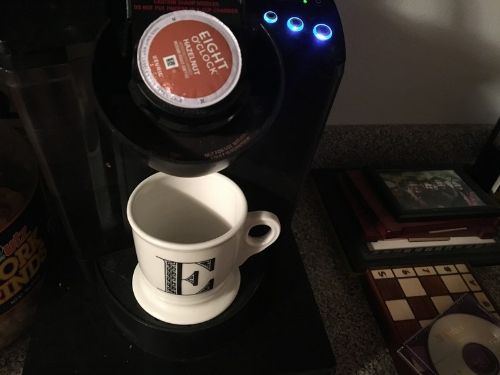 I make us both a cup of coffee.



Justin makes us sausage and eggs.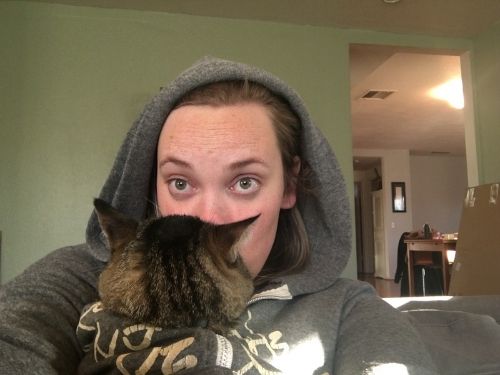 ME: *zips the cat in my sweater*
JUSTIN: Yeah, that's weird.
ME: I'm glad you like me anyway.



We decide to do some clean up. I deal with the dishwasher, Justin tidies up.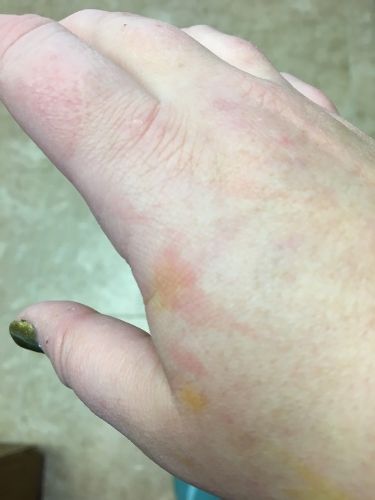 I start preparing sauerbraten to put in the slow cooker. I was browning the meat and then burnt the shit out of my hand.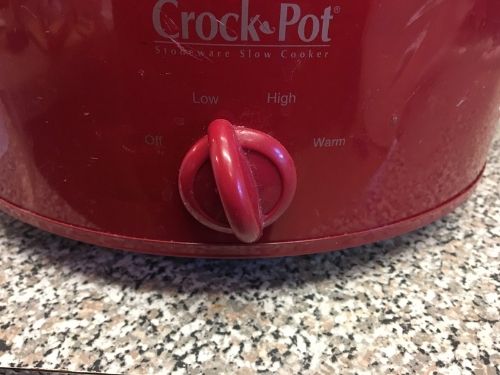 I suck up the pain until the food is in the slow cooker.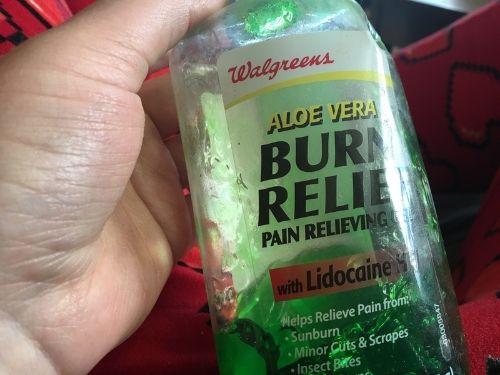 D: I nurse my wounds. The burns ended up hurting for several hours.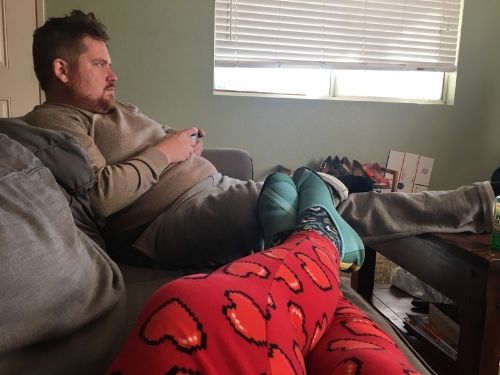 We kill some time. He's playing Skyrim.



At 10 I facetime in with my parents and brother who are together for Christmas. I sadly could not go home this year, but technology made it work.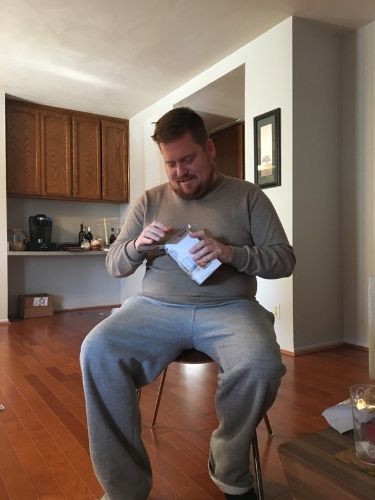 We open Christmas presents on facetime.



I loved all my presents this year from my family. Justin and I had done presents Christmas Eve. From my family I got this lamp (which I put together this morning,) a RING doorbell, a red tea kettle, a blouse, and a calendar. We also had stockings, but we decided to wait for Violet (Justin's daughter) to open those.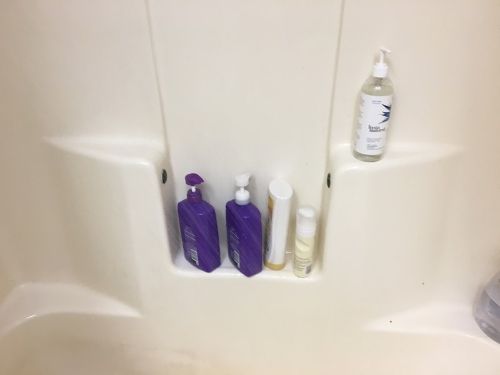 It's shower time and time to get ready for our day! We have big plans!



I bundle up. I have a pair of leggings under my jeans, a shirt under my sweater, and the scarf. And I have my boots on. I might live in the desert, but this desert sure gets cold!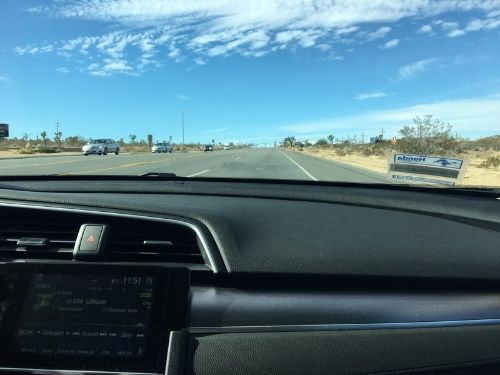 And off we go! We're on our way to Palm Springs. My hand was hurting considerably bad by this point so I kept sticking it out of the window to numb it with the brisk air.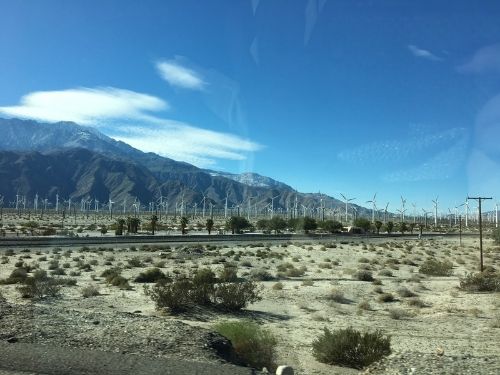 Getting closer!



And we arrive! Well..... Uhhh. Change of plans. We were planning to go on the Palm Springs Tram, which would take us up the mountain into the snow. But it appears everyone in the world had the exact same idea. The traffic was so jammed we decided screw that and went to downtown Palm Springs instead.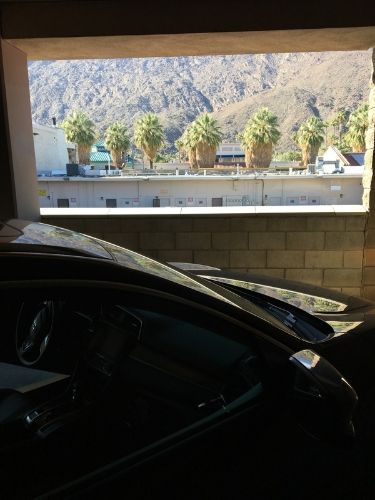 Plan B is in effect. We park in downtown Palm Springs. I was very surprised at how so many stores and restaurants were open. We had just planned to walk the strip. Change of plans again perhaps?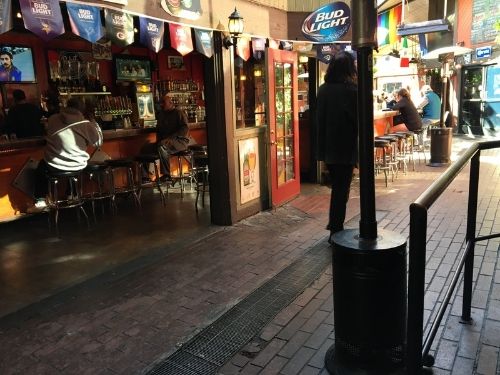 JUSTIN: We could drink?
ME: OKAY!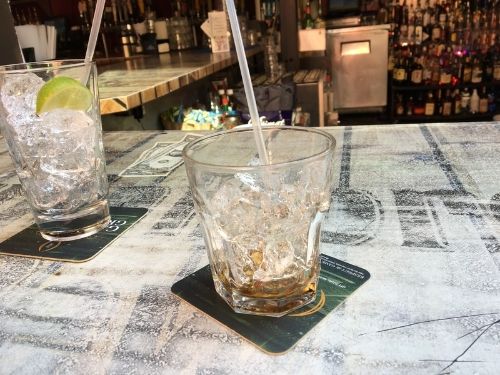 Two drinks for me and three drinks for him later and we decide to head out.



So off we go!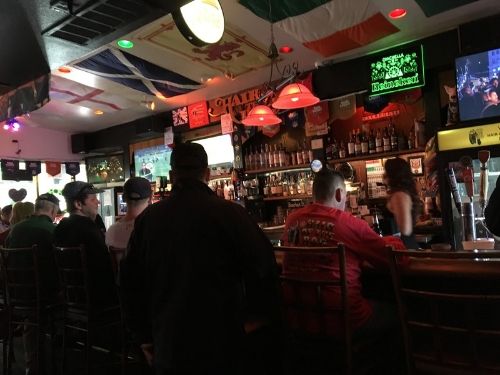 Next stop! Another bar!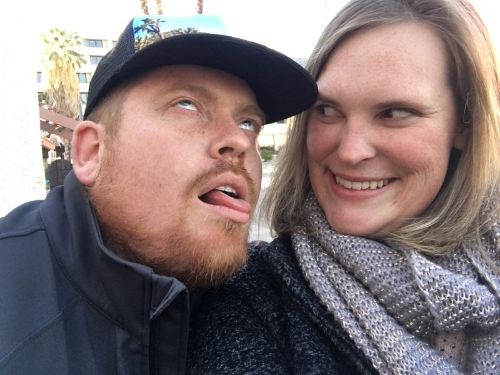 We're silly drunks.



This picture perfectly demonstrates how I'm feeling. At this point we walk around a bit and I forget to take pictures. We go into a store and try on a bunch of sunglasses, modeling them for each other. And at one store we buy a beautiful wind chime for the house.



We played a game of rock-paper-scissors and he won. That means I need to sober up and he can keep drinking. We go get some food to help that while he has another drink. I pid for dinner because he had been paying for everything all day long.

ME: It really annoys me when the waiter just assumes the guy is paying.
JUSTIN: They don't do that.
ME: It happens more than you think.
* WAITER COMES AND HANDS THE BILL TO JUSTIN *
ME: *scoffs and pays* And when they come back they'll hand you my card.
JUSTIN: Nuh uh!
* WAITER COMES AND HANDS MY CARD TO JUSTIN *
* JUSTIN PUSHES IT TOWARDS ME *
ME: * scoffs *

Then we're off again! At this point it's been many hours and he's drunk and I'm not.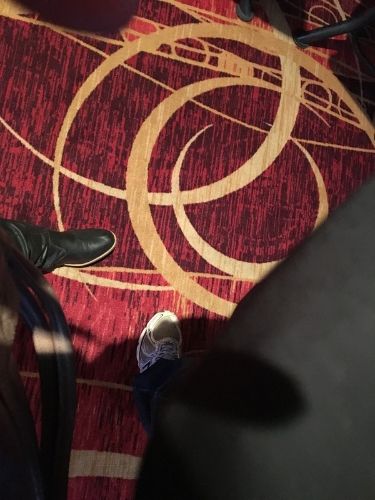 The next stop is the casino.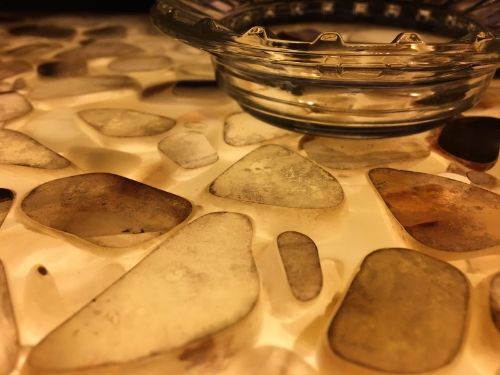 Bar stop at the casino for Justin who loses $100. Whoops.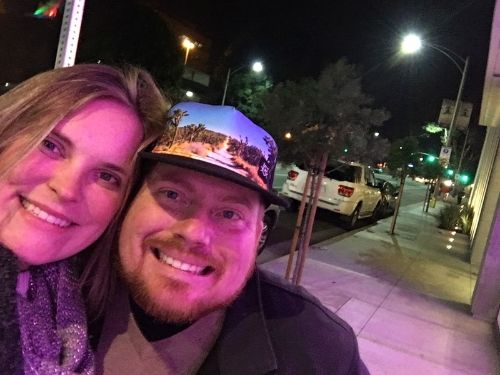 We leave the casino and go to Riverside to pick up Justin's daughter, Violet, at the Festival of Lights.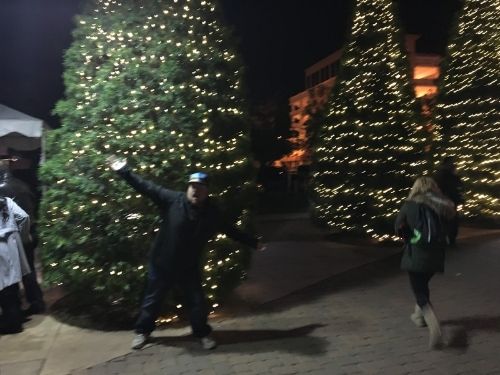 He enjoys himself by posing everywhere.



So many lights!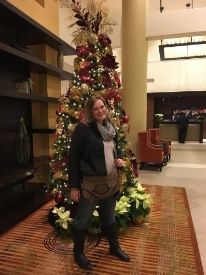 We went into the lobby of one of the hotels.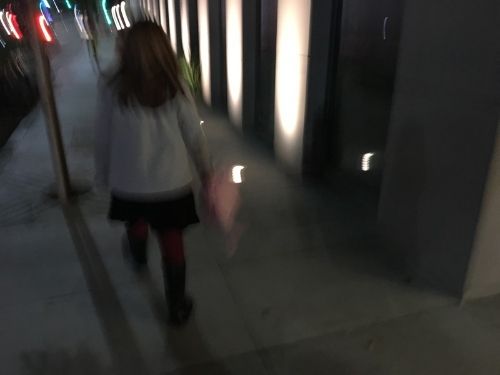 We catch up with Violet (and mom and stepdad.) We go get funnel cakes with them, though Justin and I don't eat them because we're dieting. By this time it's 9PM. It's been a long day.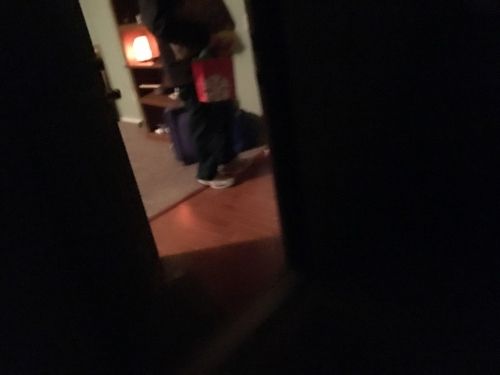 Just before 11 we get home. Violet passed out in the car and is exhausted.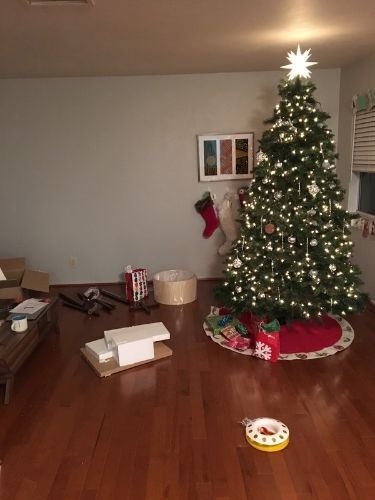 The rest of the presents (for Violet) will have to wait for the morning. We're all exhausted. And I burnt myself on the sauerbraten for nothing, by the way! (Though we did enjoy it today.)