I participated in the ADIML for Saturday, December 17, 2016. It was not a normal Saturday, so there were more interesting things than a normal Saturday might have.

7:01am. I woke up and checked the weather because I knew it was going to be a cold one. After seeing this, I decided to stay in bed. Also, I suppose I needed to charge my phone. 



7:46am. I finally crawled out of bed and put on some warm PJs and fuzzy slippers to hang around the house.



7:48am. I looked out the front window to see what it looked like out there. Cold is the answer.



7:49am. I plugged in the small tree in our office. Some of the lights aren't working on it these days, but it's served me for years. We also have a larger tree in the living room.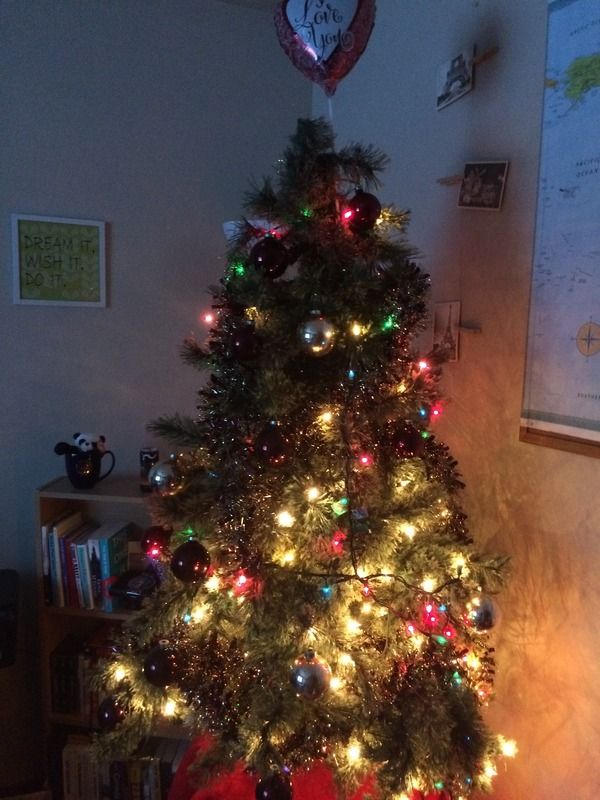 7:51am. I went to the living room and opened the back blinds. I am always interested in the outside this time of year. Snow still excites me.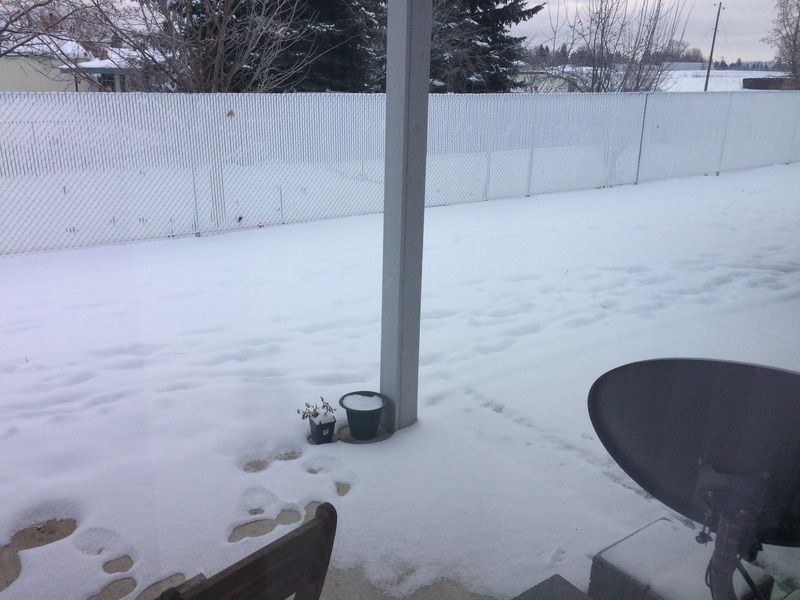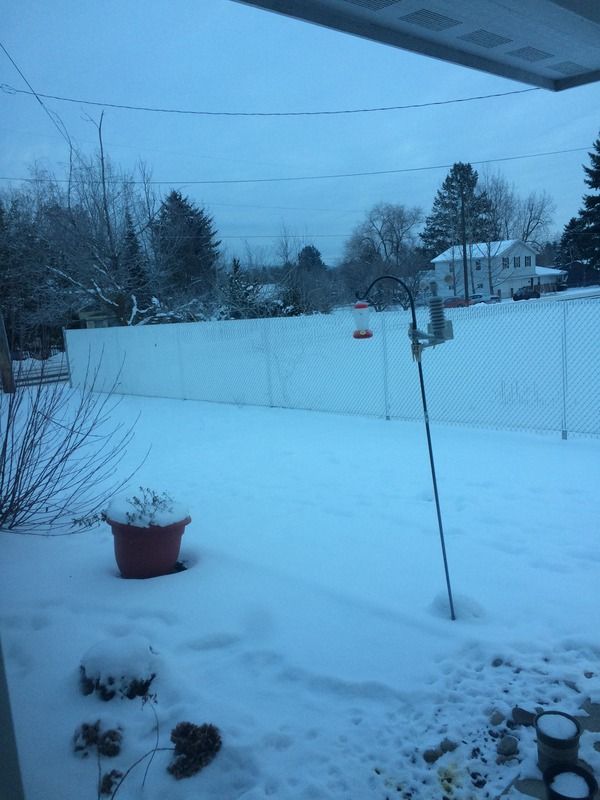 7:52am. My home weather station confirms it is crazy cold out. Remember, this is Fahrenheit!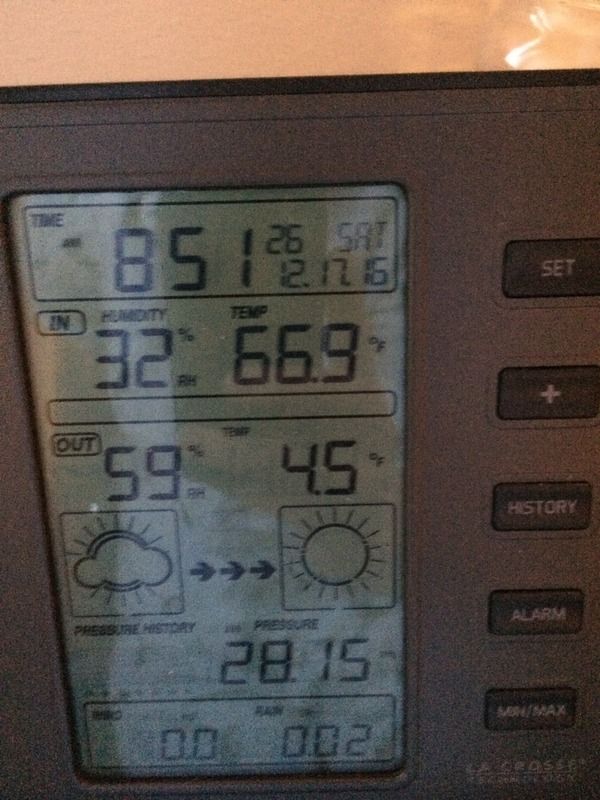 7:54am. I put on some Christmas tunes while I make breakfast.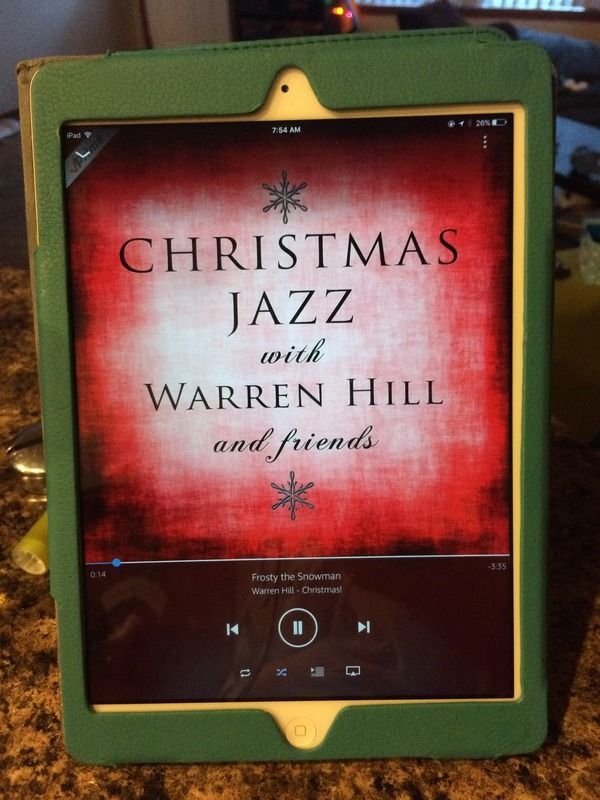 8:00am. I made blueberry pancakes, so first I take some of the frozen blueberries and thaw them in water.



8:12am. The pancake batter is ready.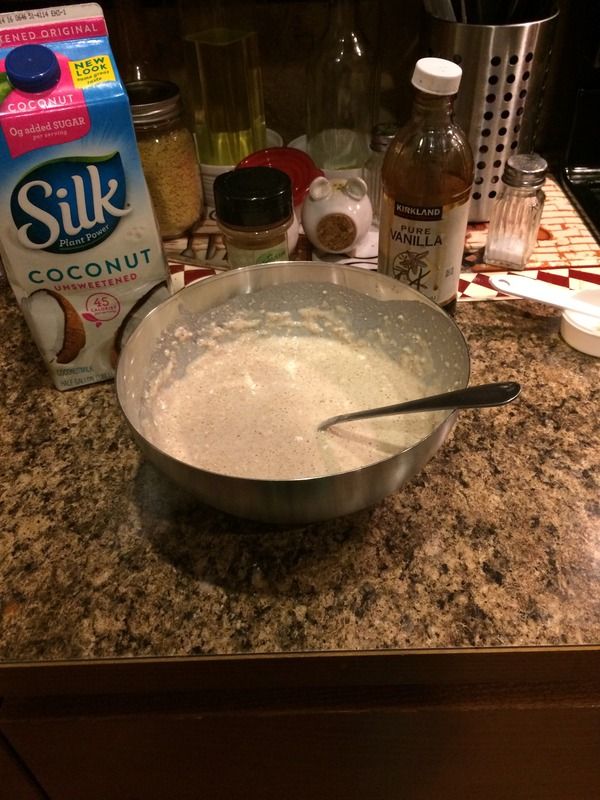 8:17am. A pancake cooking.

height=500 width=450>

8:24am. After I package the other ones for breakfast the coming week, I have one of the pancakes. This vegan butter with flaxseed oil is SO good on it!



8:27am. Unfortunately, I burned my middle finger while cooking. I never burn myself while cooking, so this was a weird mishap. The blister has started to form after I ate.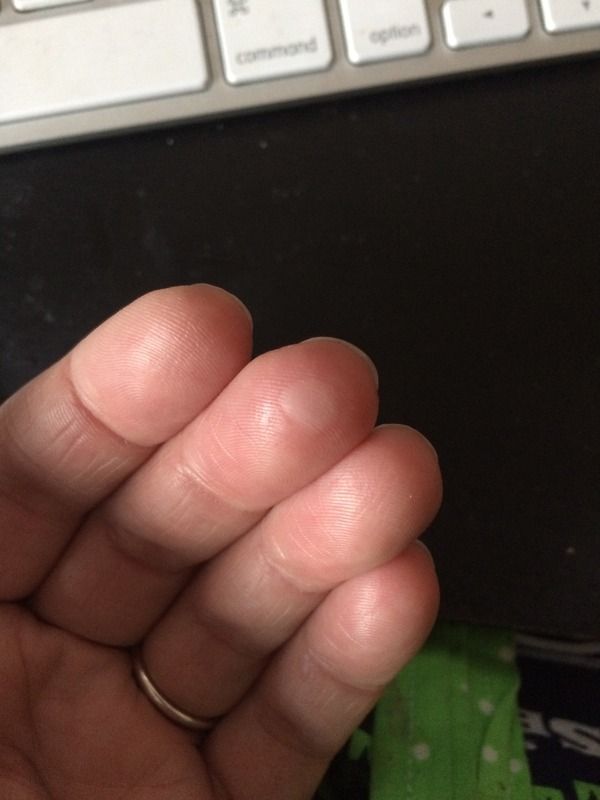 8:35am. My husband was sleeping in, so I started the coffee for him when he gets up.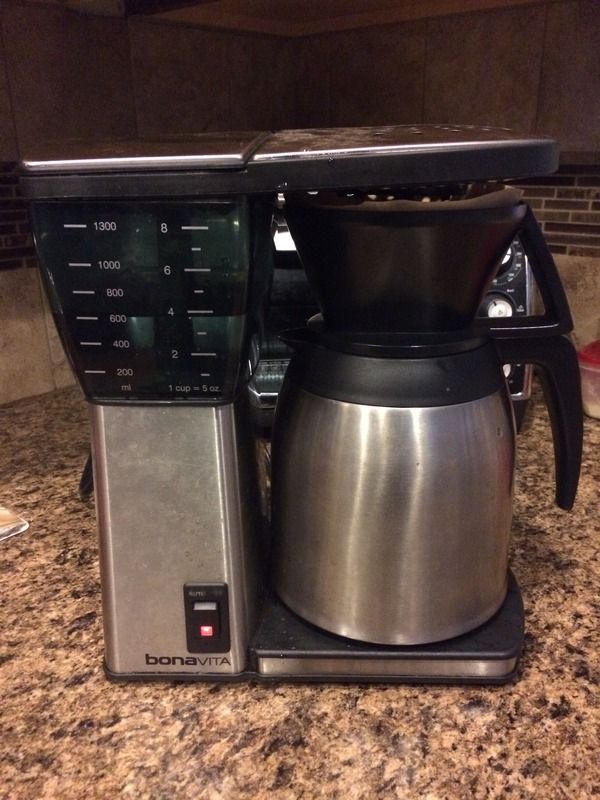 8:36am. My office was such a mess and organizing it better was on my list for the day.



8:45am. These were two last gifts to wrap to stick in the box going to my parents for Christmas.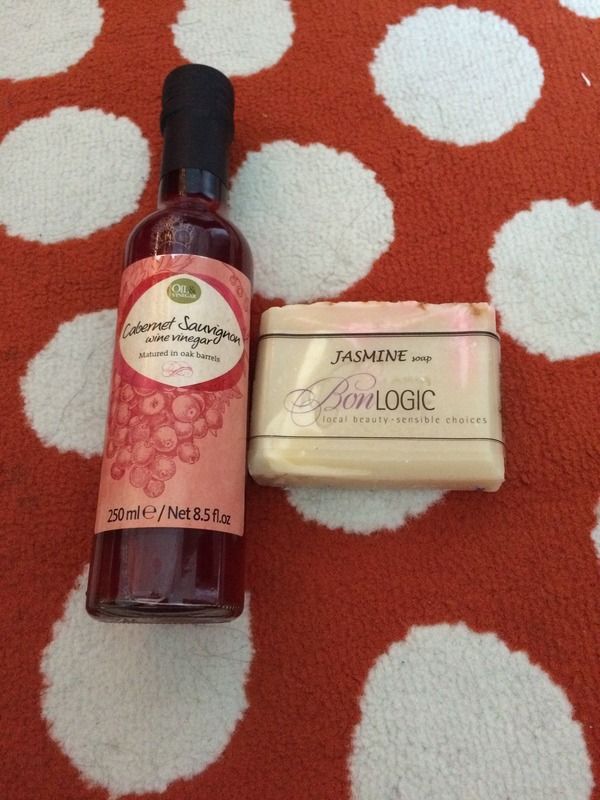 8:47am. Wrapping!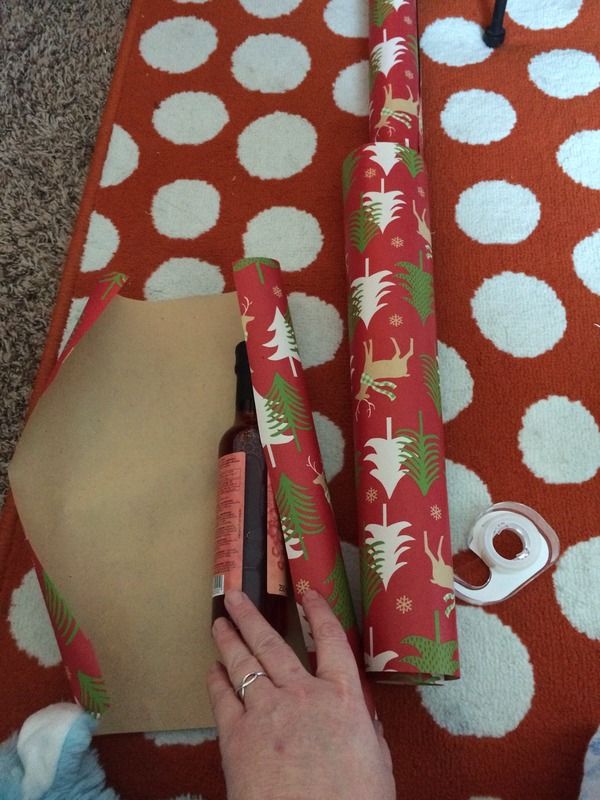 8:51am. Saturday mornings I often scan my postcards from the week and put them on my Flickr then my LJ. This was one getting scanned.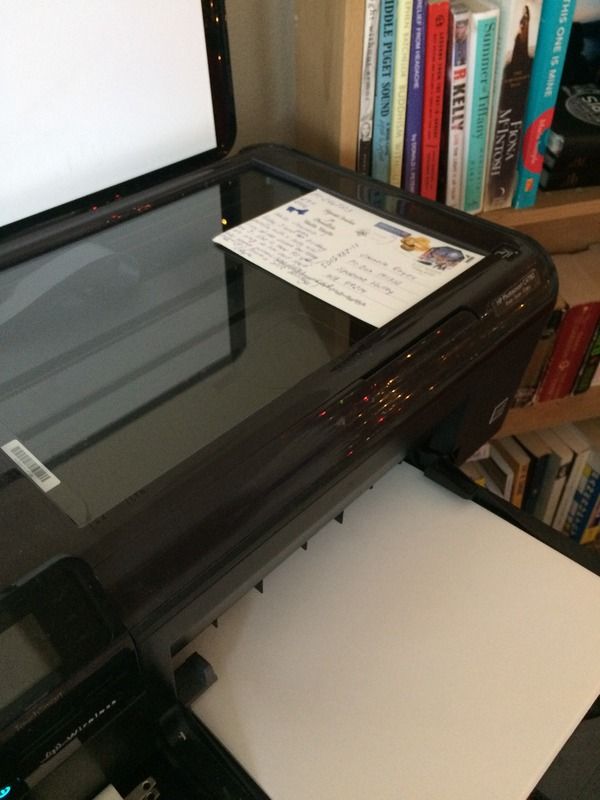 8:54am. I really wanted to brush my teeth, so I snuck into the main bathroom without stirring the dog and husband.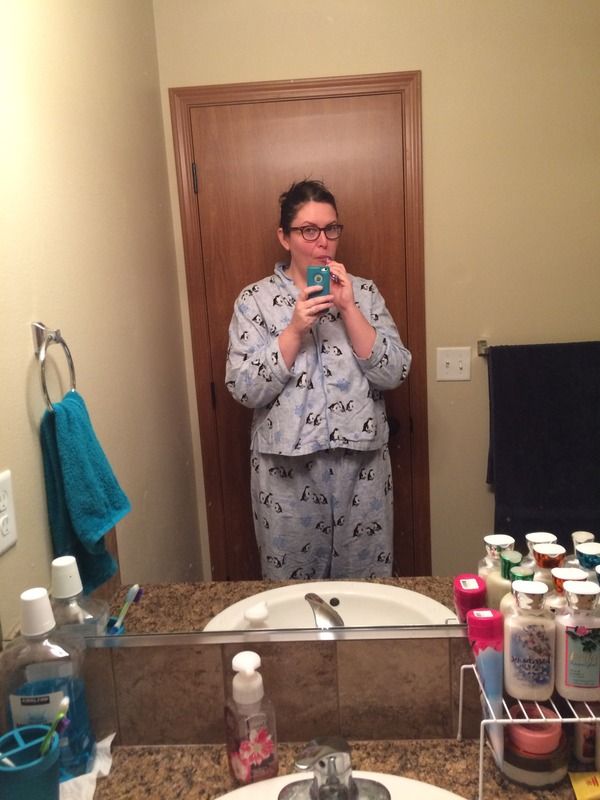 8:59am. I settled in on my computer and put on some Christmas music. I took this photo because one of my favorites - "Count Your Blessings" from White Christmas - was playing!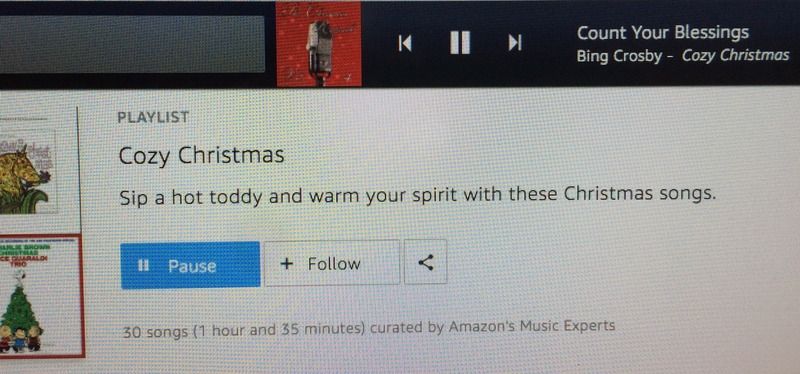 9:10am. I did some Christmas cards that were behind on my list. I mostly got mine out in late November, but there were a few additions.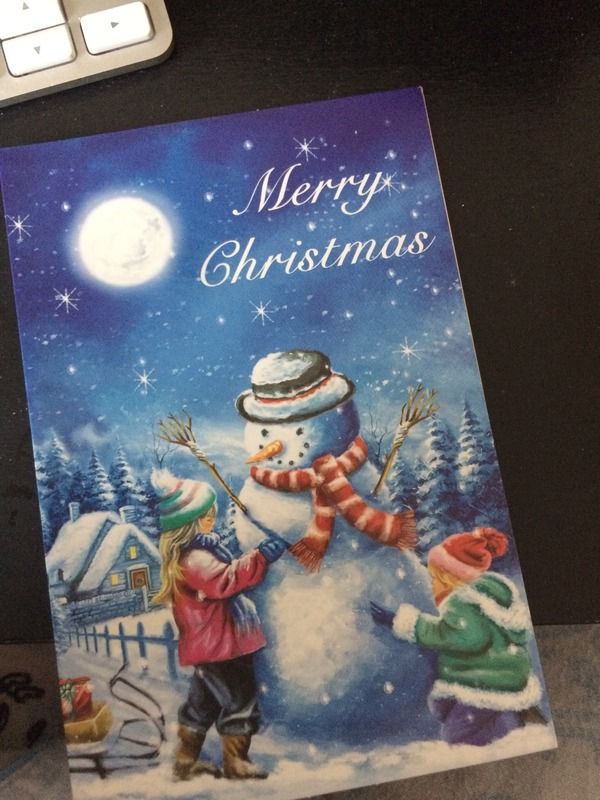 9:34am. I made a cup of tea for the chilly morning.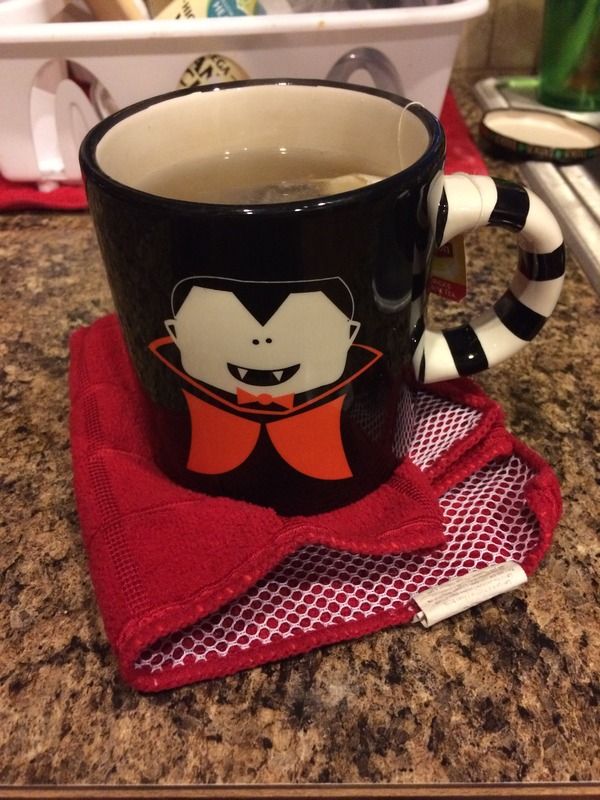 9:35am. Everyone is finally up, and my dog Napoleon found a blanket to sit on in the office so he could be near me.



9:40am. He heard some noises outside, so he tried to look out. He loves looking out the window!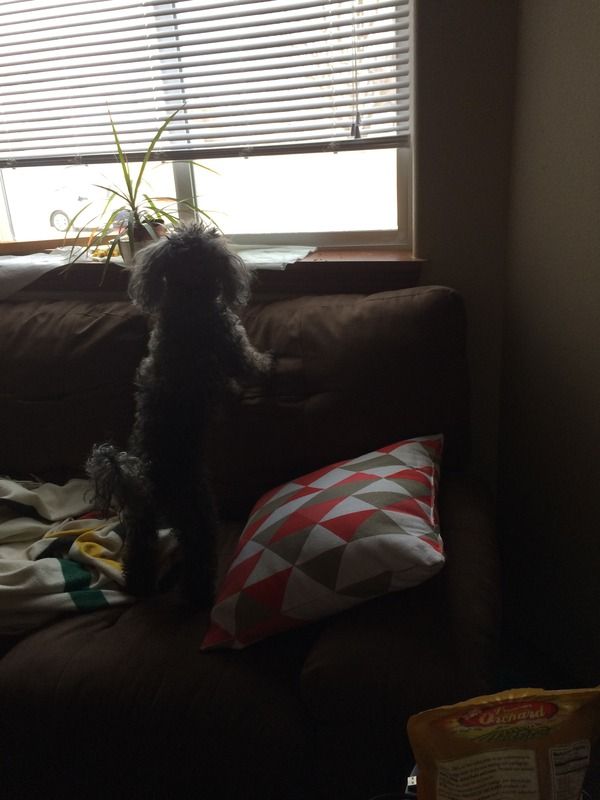 10:05am. I found another interesting playlist. This one is all international holiday songs. I love it!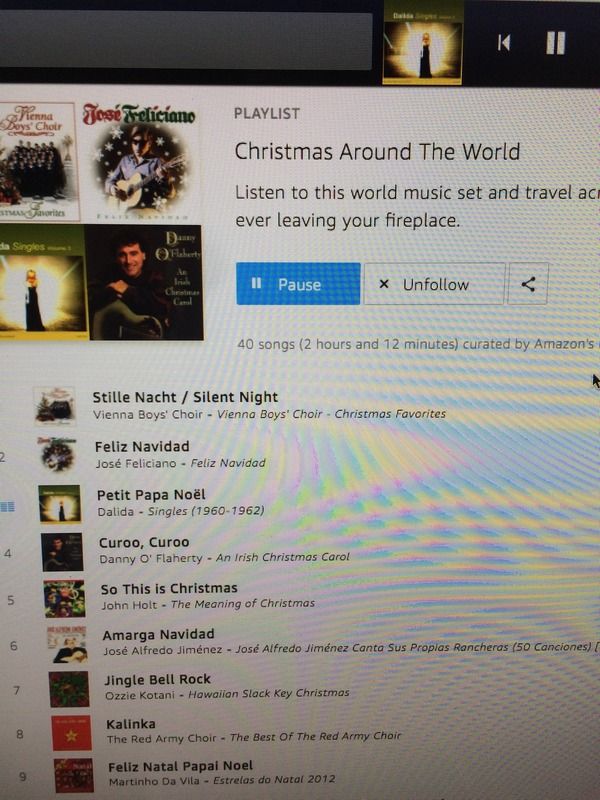 11:00am. Some of my postcards ready to go out. These are Postcrossing ones plus one to a friend.



11:12am. I finally organized my desk!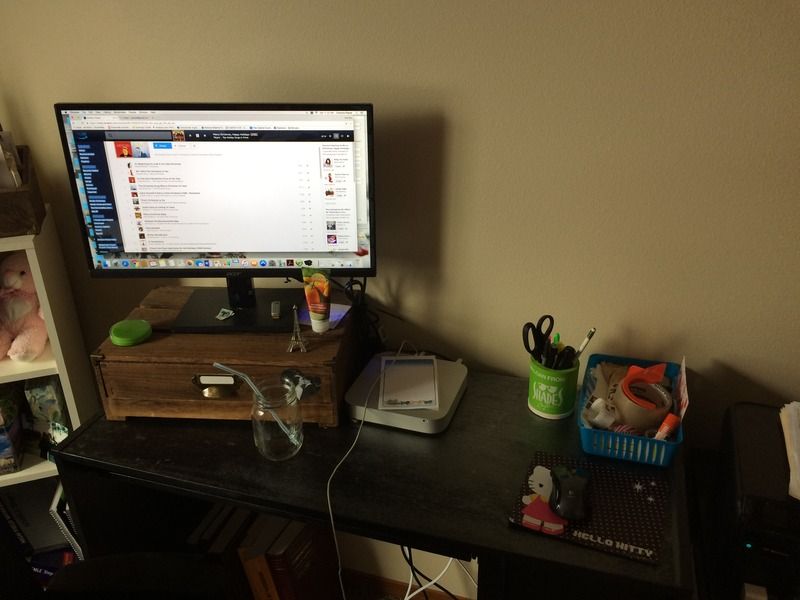 11:33am. I wasted some time watching singing show auditions that were surprising. Since I never watch these shows, this was out of character.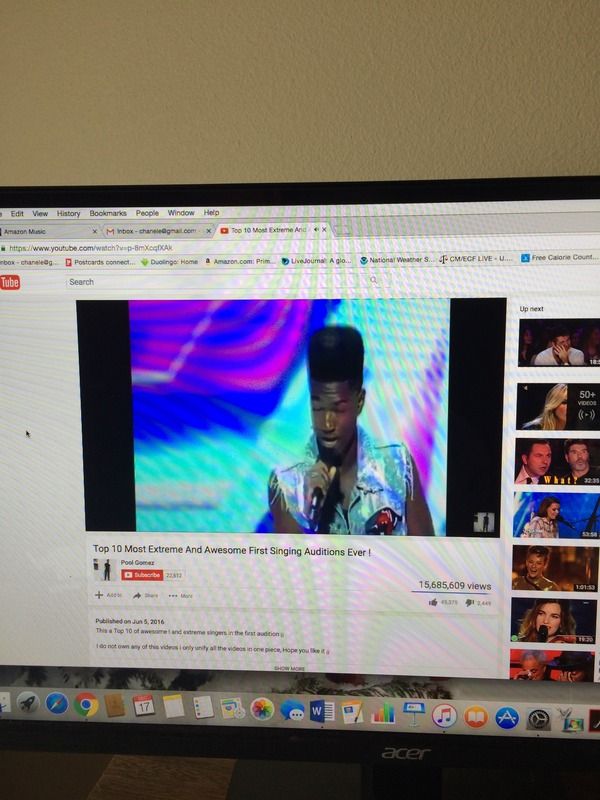 12:05pm. Getting ready to go out, I had to plan all of the layers for the cold. Also, we went to a holiday pub crawl that night, so I wore a festive sweater!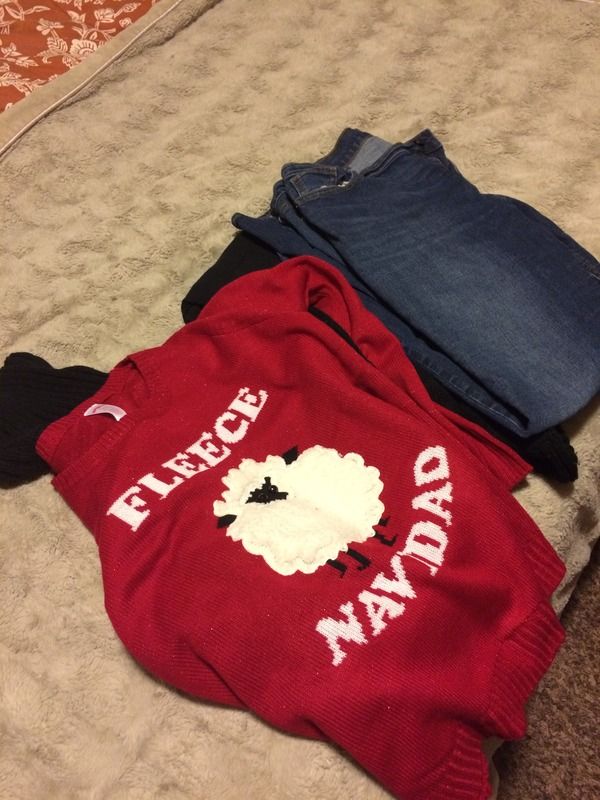 12:23pm. I did my moisturizer and makeup and such...



1:13pm. We went out for lunch at a local Indian restaurant. It was delicious!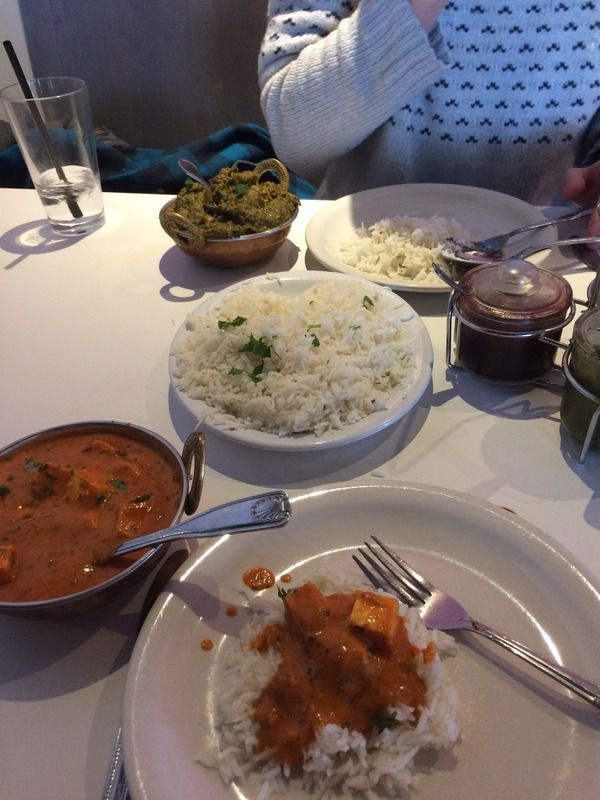 1:57pm. While at a store, I found this and had to take a photo. My birthday is Christmas Day, and I always find these cards amusing/annoying.



2:08pm. My husband was having phone issues, and he was annoyed here. He told me not to put this on Facebook. Well, I guess it is not. Hehe.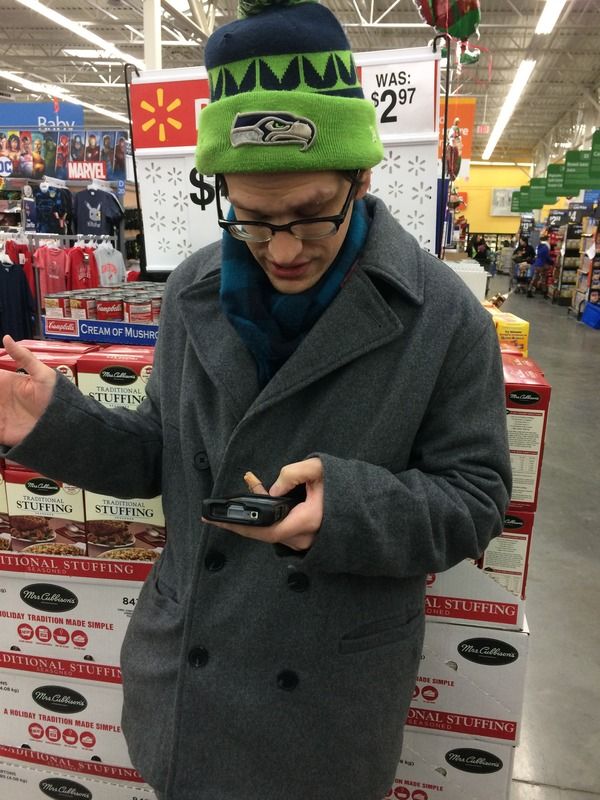 2:57pm. When we got home, I trekked through the snow to check the mail. The obligatory feet-in-snow photo.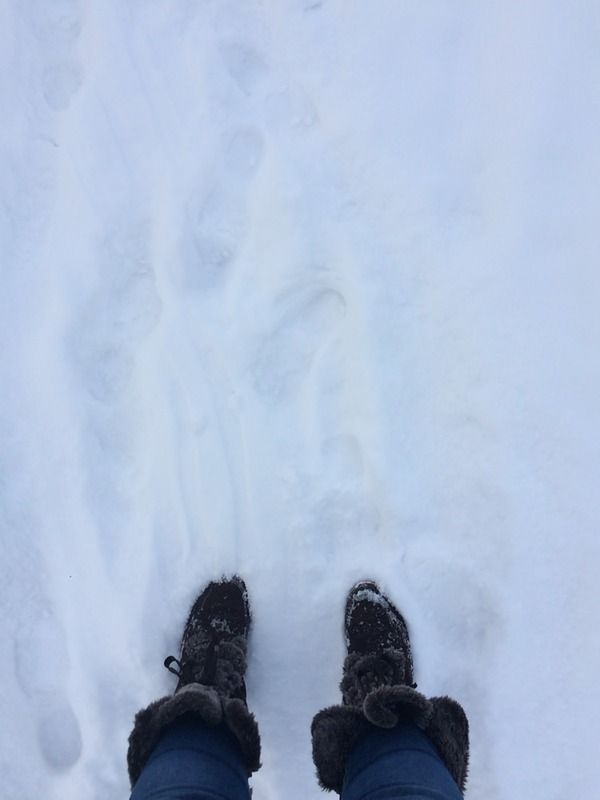 You can't even tell where the sidewalk is!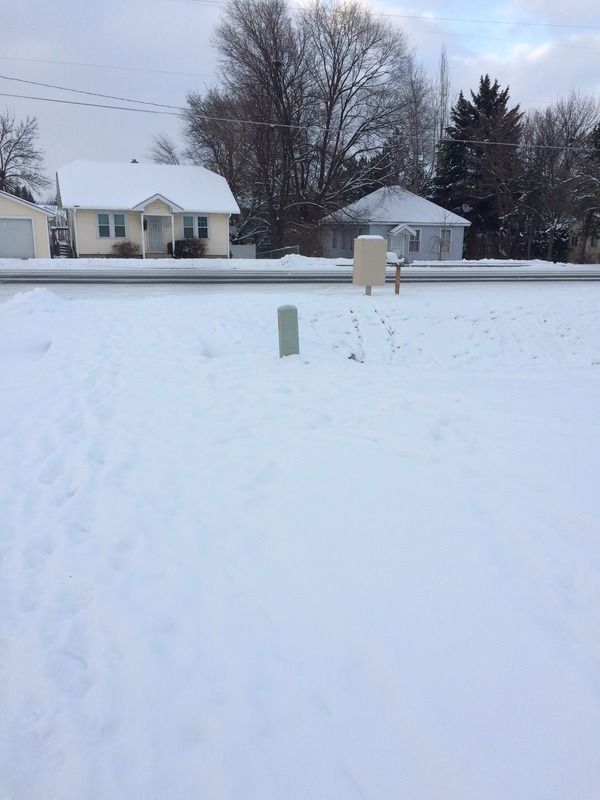 2:58pm. I talked the husband into shoveling more of the driveway.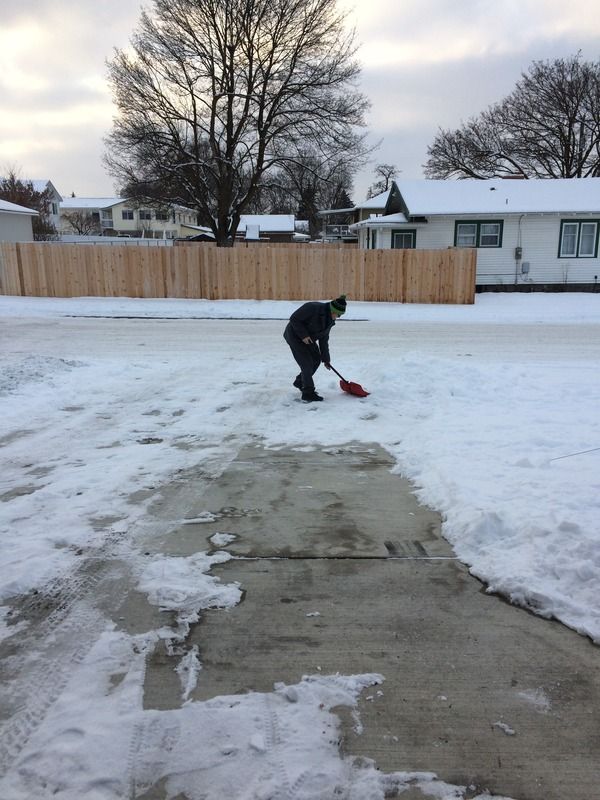 3:10pm. After I opened our new Christmas cards, I put them on the wall with the others. We have quite a collection!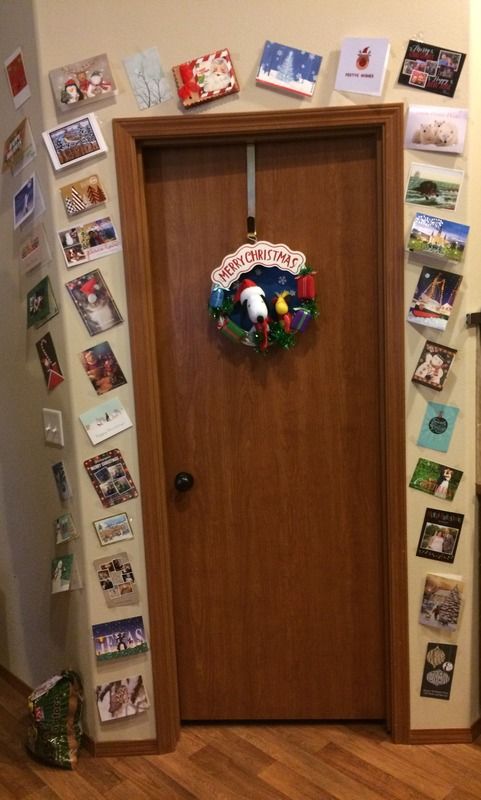 3:12pm. I also got this adorable birthday card from my bestie!



3:14pm. I made another cup of tea to warm up, but we realized we forgot some errands, so we went back out and left my tea. Poor tea.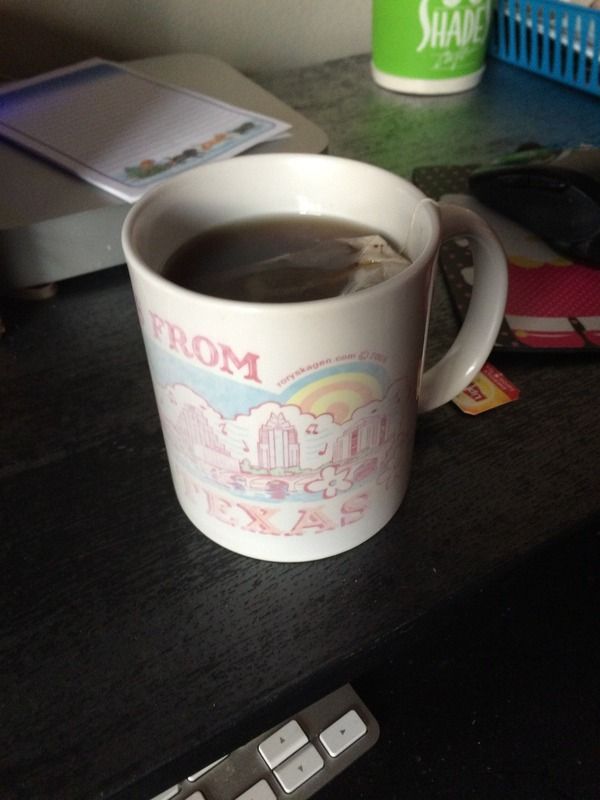 3:56pm. We randomly decided to snap a selfie.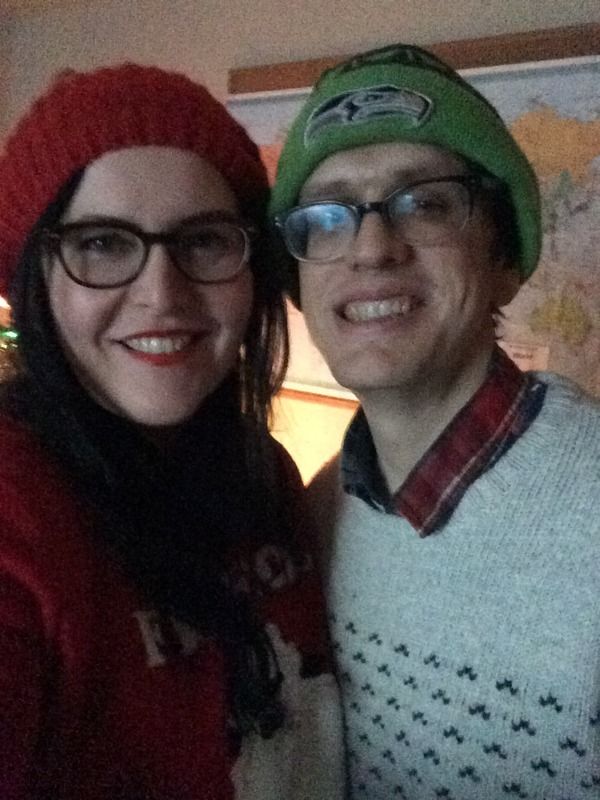 4:19pm. Then I prepared my packages to go out for Christmas.



4:57pm. I got ready to go out for the evening and then laid down. I didn't want to get back up.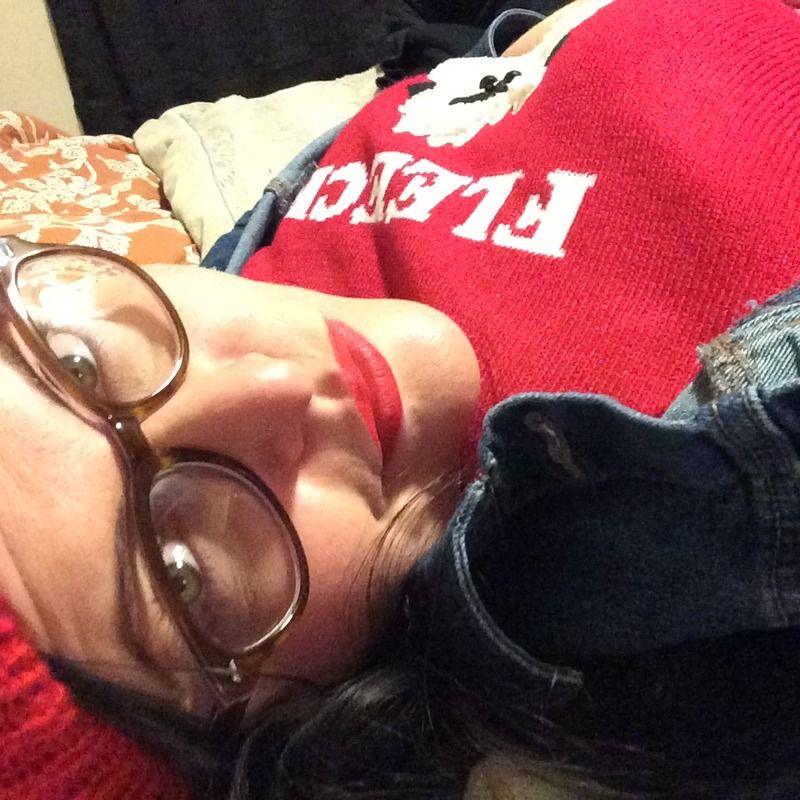 5:14pm. My tire light has been on ever since it got super cold. I put air in the other day, but it's time to do more. This cold is hard on everything.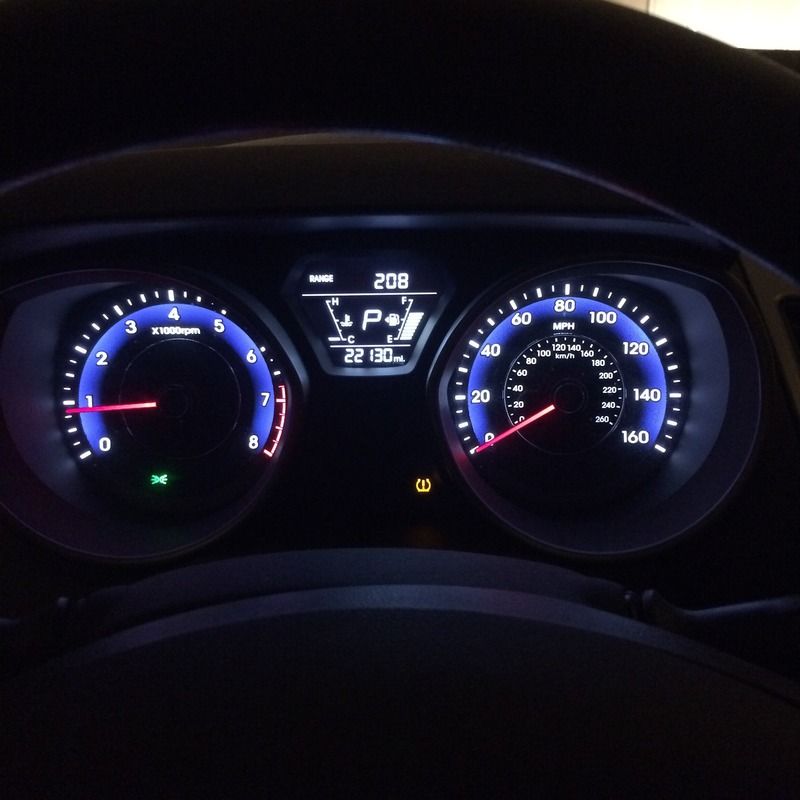 5:32pm. We went downtown for a pub crawl, and I didn't want to have to mess with driving, so we drove to a close park and ride and took the bus downtown. I saw this silly sign on the bus and took a photo. What bus doesn't have something strange?!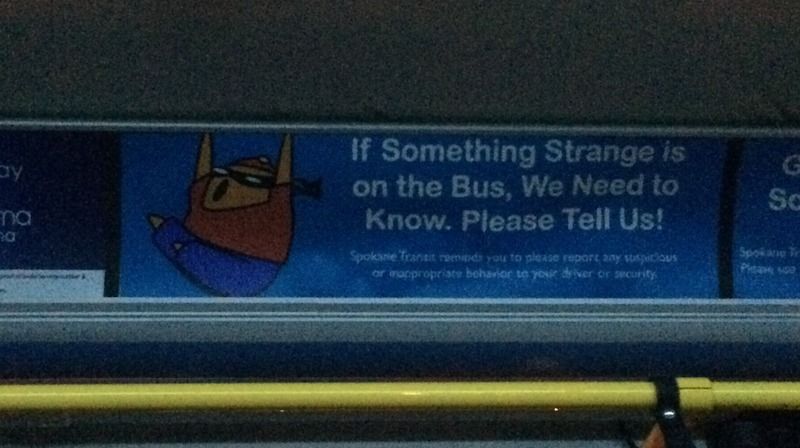 7:31pm. I didn't take many photos during our pub crawl, but this is one from a stop in which they had $1 jello shots. My husband had a Fireball shot instead.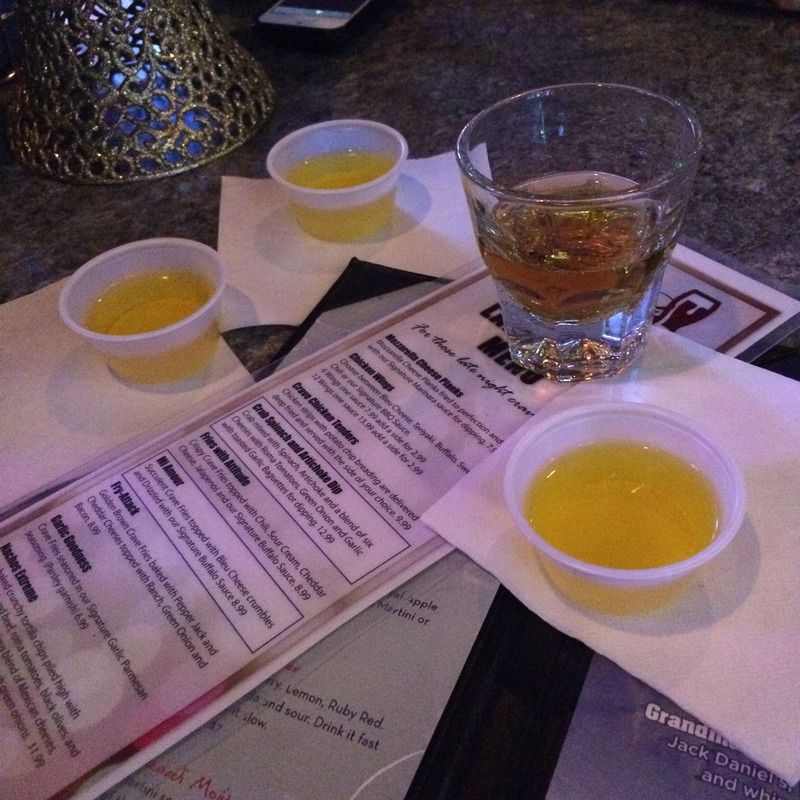 7:38pm. Our group getting ready to head to the next bar. (We didn't drink at all - in fact, we only drank at a few!) Also, my hair is messed up here! Haha!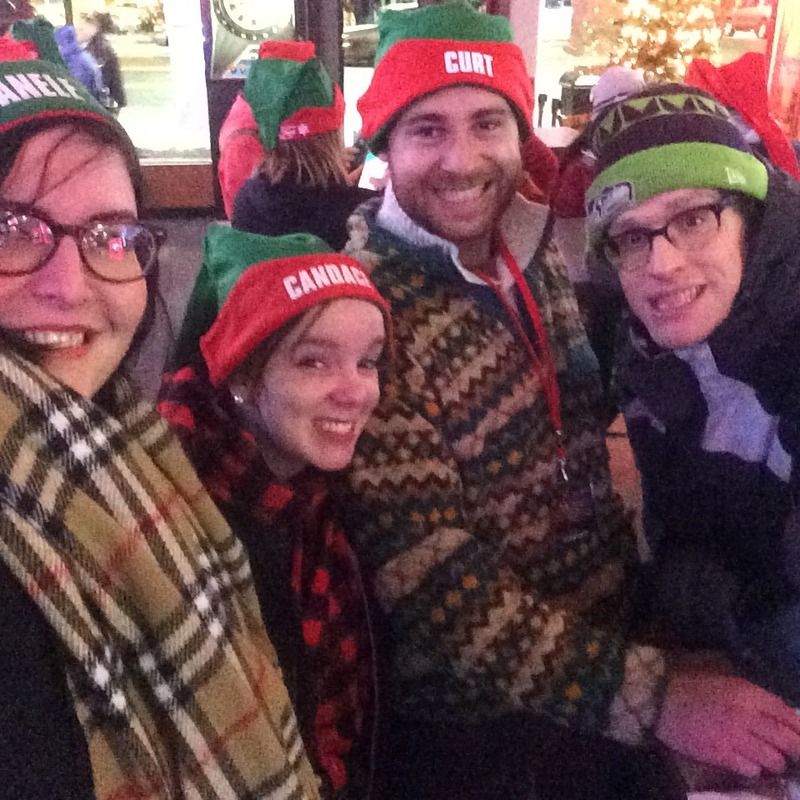 8:54pm. At the end of the crawl, we went to a local diner and had dinner.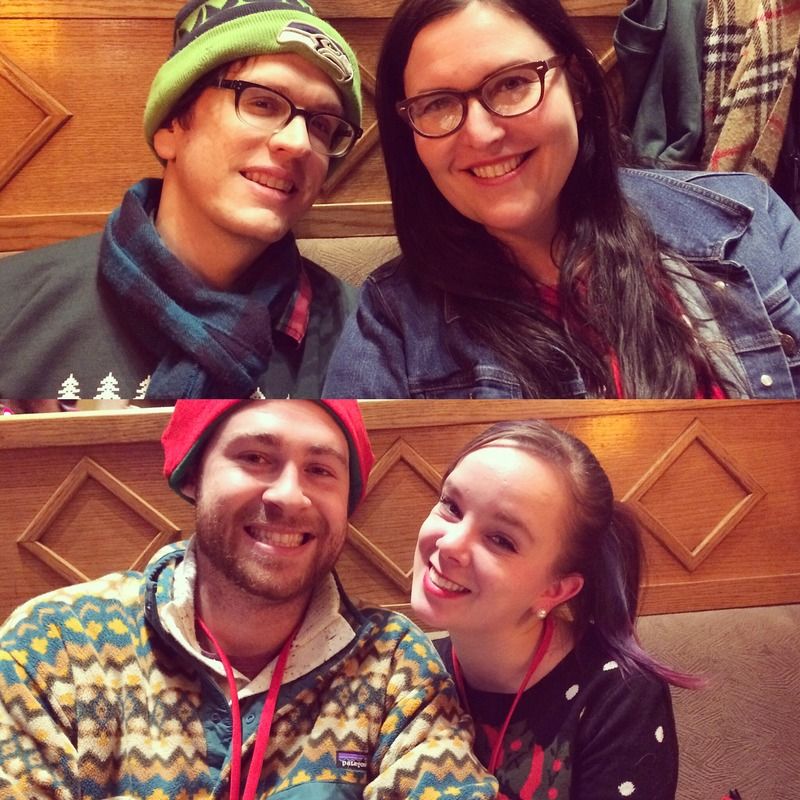 9:35pm. We caught the last bus of the night back to the park and ride. (This is a small city!) This is our view from the warmest part of the bus - the back.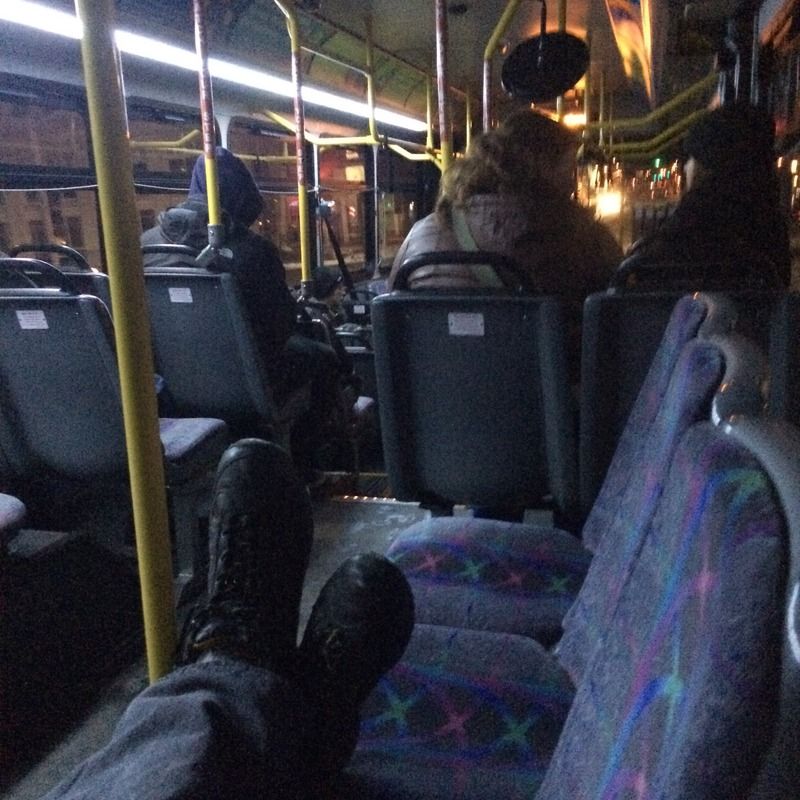 10:00pm. When we got back to the car, there was a light dust of snow on it. The soft, powder snow that fell throughout the night was pretty.



10:06pm. I snapped a shot of our badges for the pub crawl once we were home.



10:07pm. Our souvenir for going to all of the locations was this silly sweatshirt.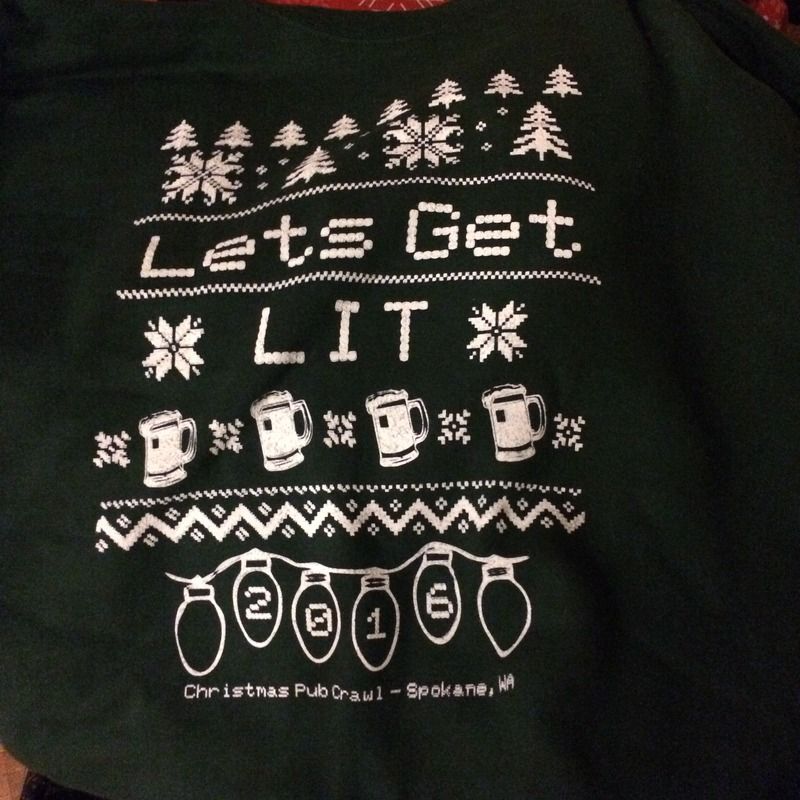 10:10pm. Back home, it was time to take off my makeup and get in the hot shower!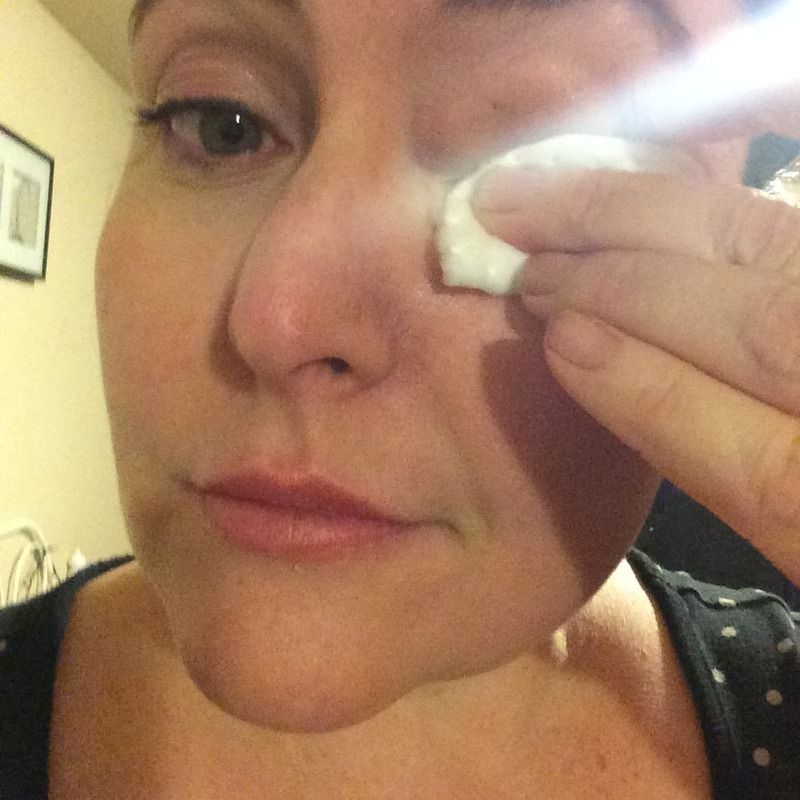 10:47pm. At the end of the night, I crawled into the warm bed and began reading this book, which I've heard great things about!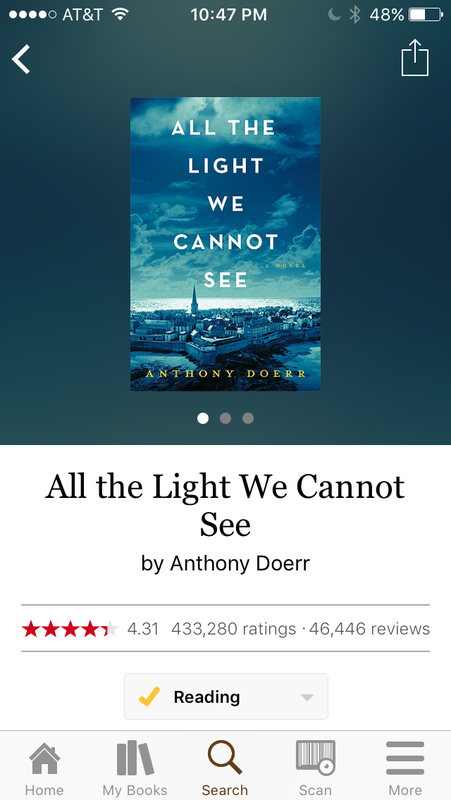 And that's it!