I actually started my challenge on Tuesday, November 1. I had just gotten back from a trip to Europe late on October 30, and I didn't catch that the challenge was happening until the 31st. So I am one day off. Oops! Also, this challenge made me realize I need a better full length mirror - or better light in my bedroom!

Tuesday, November 1
For my first day back at work in three weeks, I wore one of my favorite dresses, which I got off Amazon (seriously!).



Wednesday, November 2
Jet lag bit me in the butt on Wednesday, and I went into work but ended up coming home early with a raging migraine. So, I had two outfits. First, my work outfit (you can tell how bad I feel from my expression here):



Then what I wore most of the day. Minion PJ pants for the win!



Thursday, November 3
I returned to work, feeling somewhat better but still not 100%. It's hard to tell with my terrible lighting, but this blazer is navy blue. The shirt under is a lighter shade of navy with white polka dots. The pants are black.



Friday, November 4
I finally felt better this day. My photo is slightly goofy looking however!



Saturday, November 5
Another day of two outfits. We went for brunch in the morning, and I wore this outfit. Again bad lighting.. but the blazer is dark brown. The sweater and pants are black. (Everything looks black here!)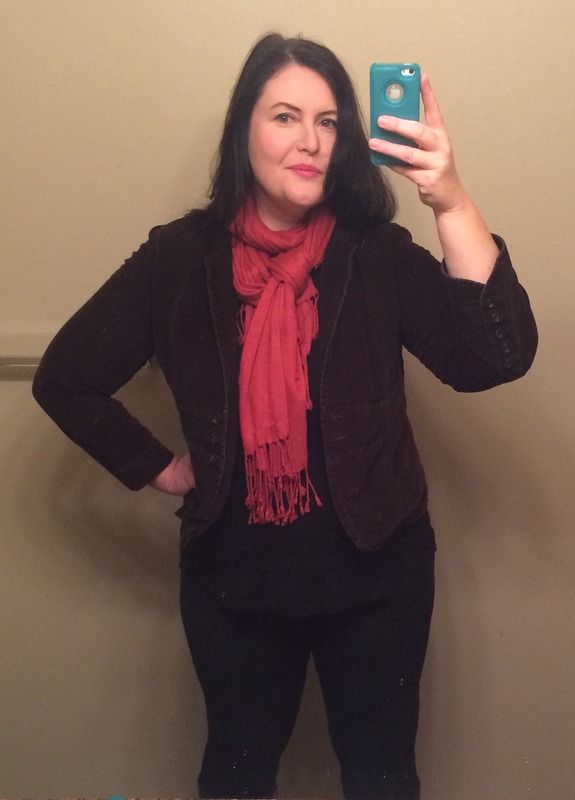 But since it was Saturday, the rest of the day was spent dressed like this, while I did household chores and lounged around. (It was my first resting Saturday since October 8th!)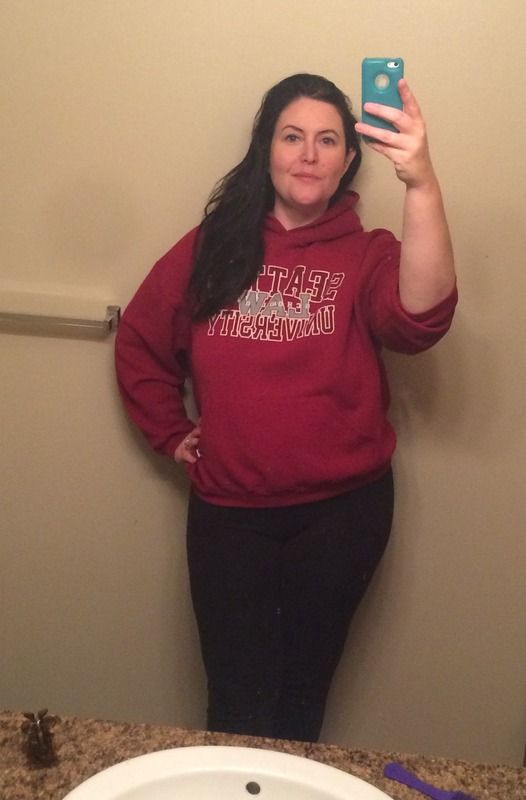 Sunday, November 6
Mostly, I spent my time in PJs, which I forgot to photograph, but I did get dressed in the afternoon to run a few errands. My husband got the flu from our airplane adventure, so he was in bed all day, and I had a very very quiet day home, taking care of him. I put very little effort into "dressing up." Also, the colors are weird again - the top is navy blue, the pants are black. (I swear I don't always wear all black!)



Monday, November 7
Which brings us to today! Back at work, but today the Seahawks play, so I wore their colors to urge them to find an offense in this game. :)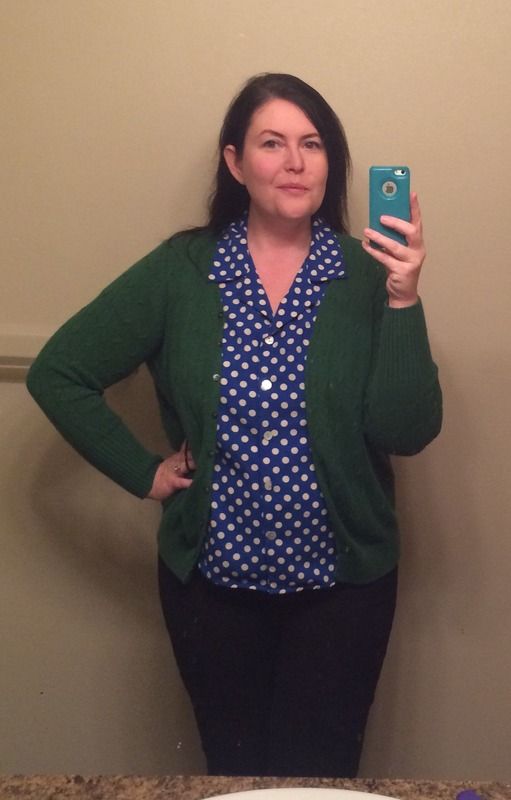 Bonus shot of my shoes, worn both Sunday and today.