One of my goals this year has been to document every holiday. I missed 4th of July, but otherwise I have been consistent.



I woke up at 6:30 and completely forgot I was documenting today. I got out of bed, made myself coffee, read TIFU on reddit, and then got this text message from my boyfriend which for some reason reminded me I had planned to document today. My first felony jury trial starts today, so he was wishing me luck!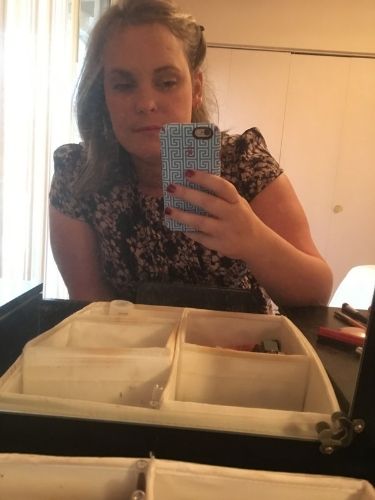 I pick out my clothes and get my face done.



As the finishing touches are coming together (really, figuring out which blazer to wear with my dress,) I decide I had what I have on, so I switch to this pink floral lularoe dress.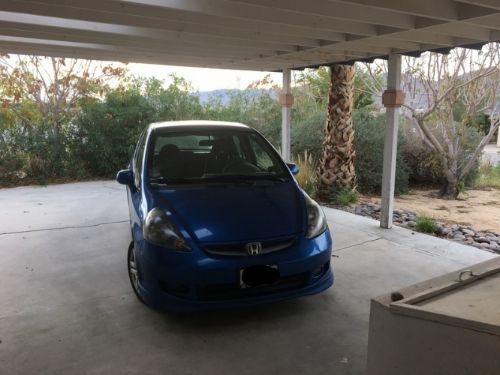 At about 7:45 I'm ready to go. I go outside, get in my car, and take my short drive to work.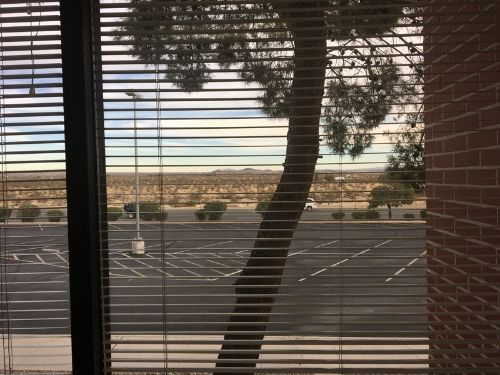 I get to my office within 10 minutes and get settled for the morning.



I get my trial binder nice and organized.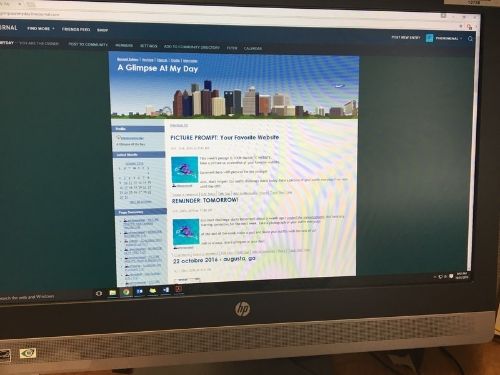 I have some time to kill before going into court, so I do some mod stuff on the community.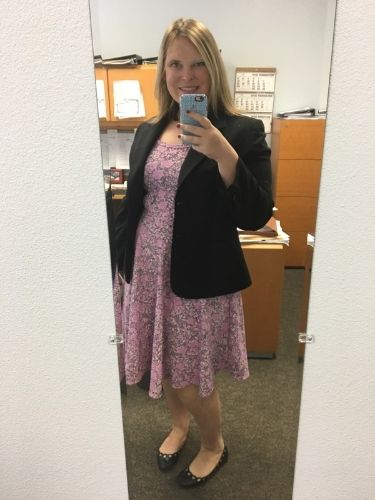 While everyone is in court, I sneak into Dale's office and take a picture of my outfit for this week's challenge in his full length mirror.



At some point I get called into the courtroom. The judge tells us to come back at 11. I decide to have a cup of coffee in the meantime.



While we were in court, the judge gave us our schedule for the next few weeks. Basically, we're in trial just for a few hours today, all day Tuesday, all day Thursday, and then Monday, Tuesday, Wednesday next week. We'll see where it goes from there.



Much to my disappointment, I forgot to take a picture of lunch. I had made homemade black squid ink noodles the night before, so I had the leftovers for lunch. It was super Halloweeny. All you get to see is my garbage.

After lunch I was in court for an hour where we did just the very preliminary stages of jury selection. The judge had to leave at 2 though, so we went into recess very early.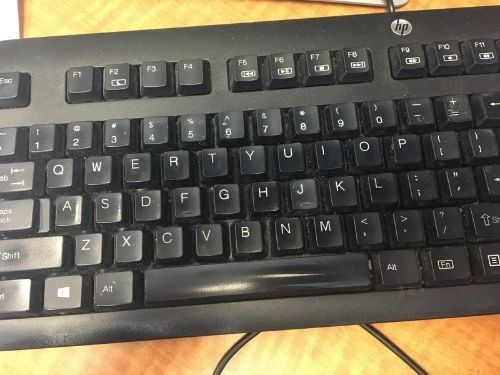 I worked on some more jury questions and my opening statement for the trial.



I sneak out of work about an hour early.



Before going home, I decide to do a drive by of the crime scene for my trial.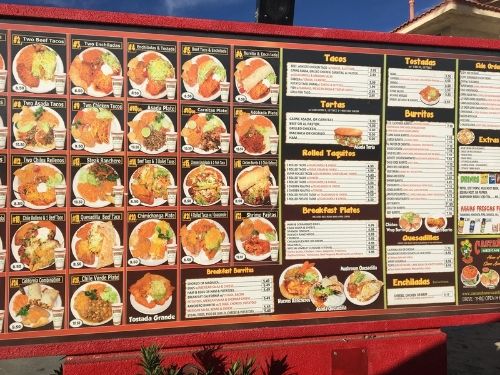 And also before I head home, I stop at Castenada's and get two burritos: one for dinner tonight and one for lunch for the next two days. I don't really cook when I'm in trial.



I check my mail and then proceed to toss the junk and bills.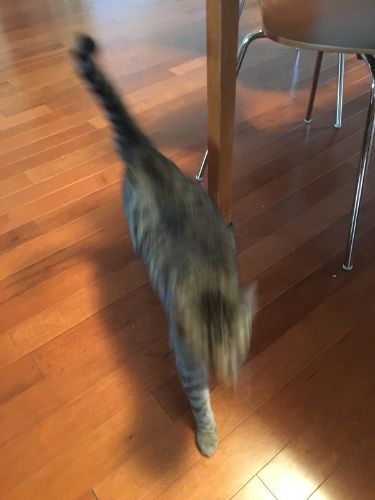 When I get inside, Isabelle is quite happy to see me!



I change into the quickly thought out Halloween costume, so I'm not like some scrooge when trick-or-treaters come to my door.



And I even get my Halloween candy all ready to go.



I watch Halloween on Hulu and eat my burrito.



At this point it's getting dark out and there have been zero trick-or-treaters. So I jump in the shower.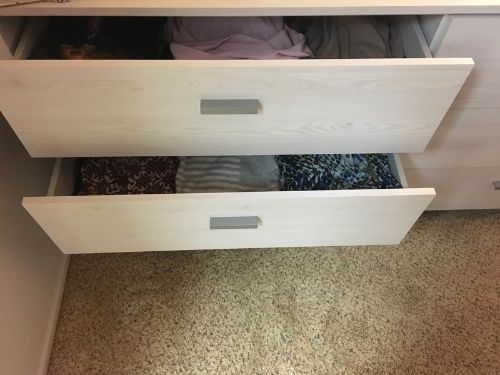 After the shower, I organize my drawers. Justin's moving in with me after Christmas and I need to make space for him. I make space for him in the drawers tonight, though it does involve me saying goodbye to a pile of stuff I don't wear anymore.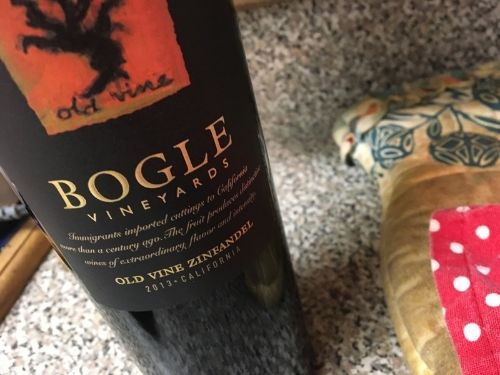 I sit down and watch more Halloween on Hulu, this time with a glass of wine.



After I've finished my wine, I load the dishwasher.



It feels like time to get into bed. So I curl up with my new book.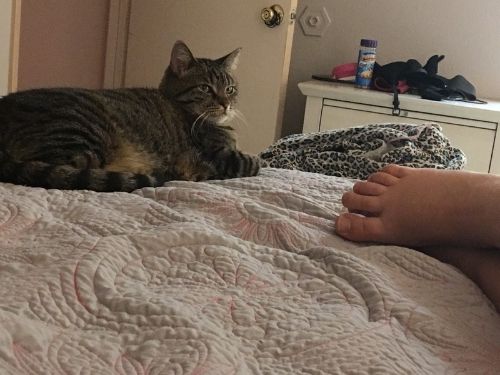 Someone else comes and curls up with me too.



And then I decide bedtime is more fun with ice cream.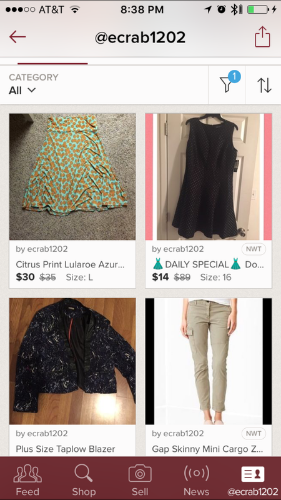 I update my poshmark page.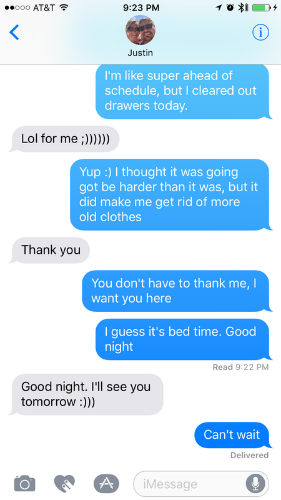 And just before 9:30 I decide it's time to get some sleep and rest up for trial tomorrow!