I decided to take the challenge and do an ADIML for Sept. 21. It was a pretty standard day, a normal workday, so it may not be very interesting. Here we go!

5:40am Time to get up. Yes, it is early, and yes, I am tired!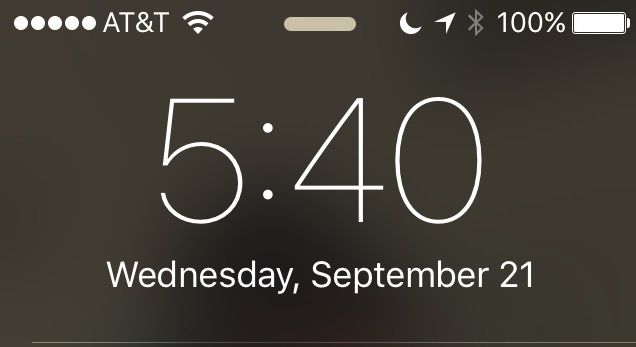 5:49am Wednesday is a weigh-in day, and I have officially lost 15 pounds since July 6, 2016. I should track inches, too, but I have not been.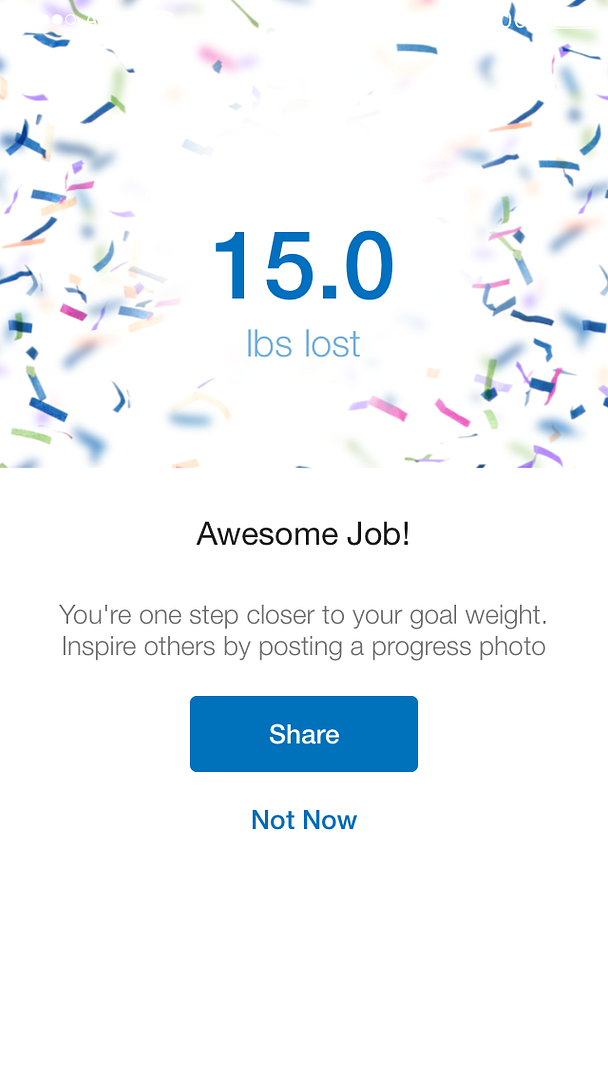 5:52am Time to put on my workout clothes and head to the gym.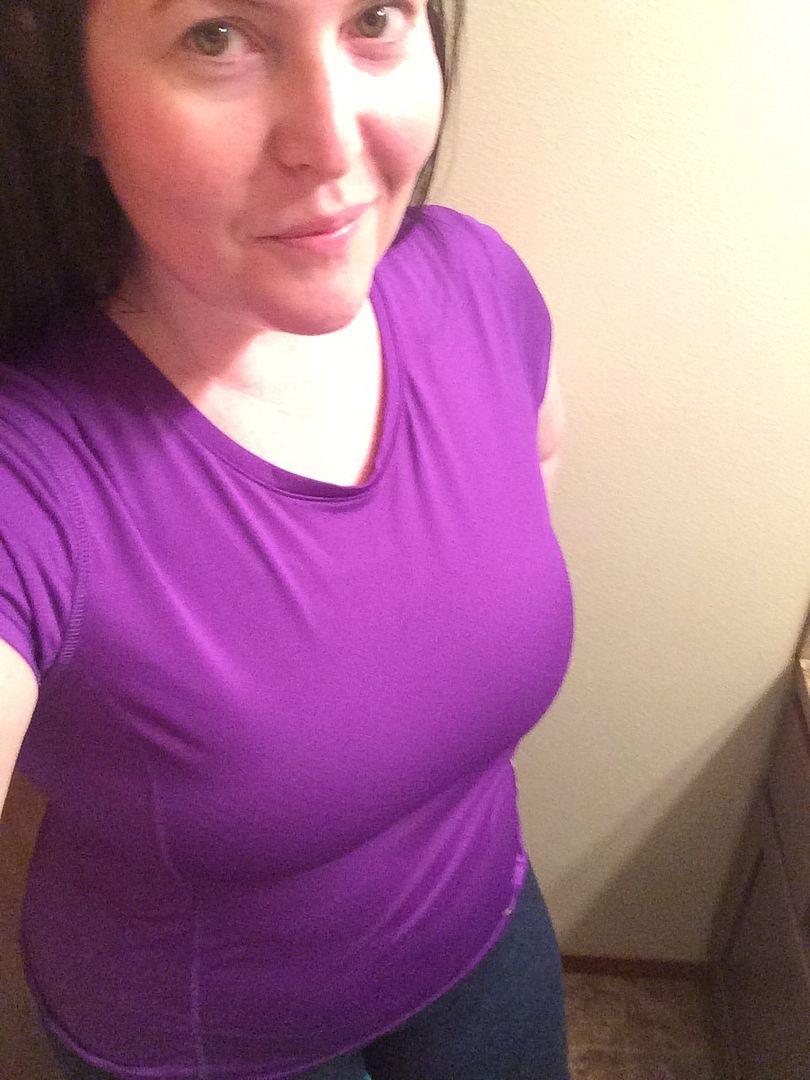 5:54am I checked the weather to confirm I should bring a sweater for my trip there!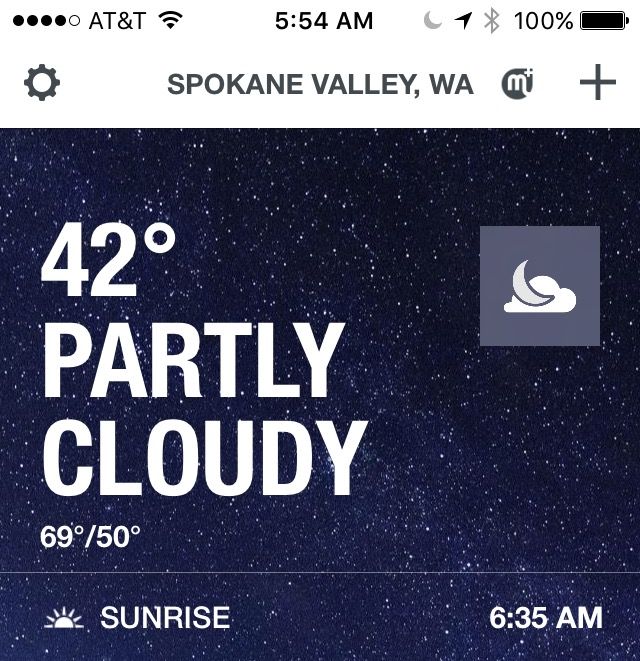 5:58am And we're off. I used to leave with a great deal of sunlight just a couple of months ago, but now it's almost fully dark when I leave.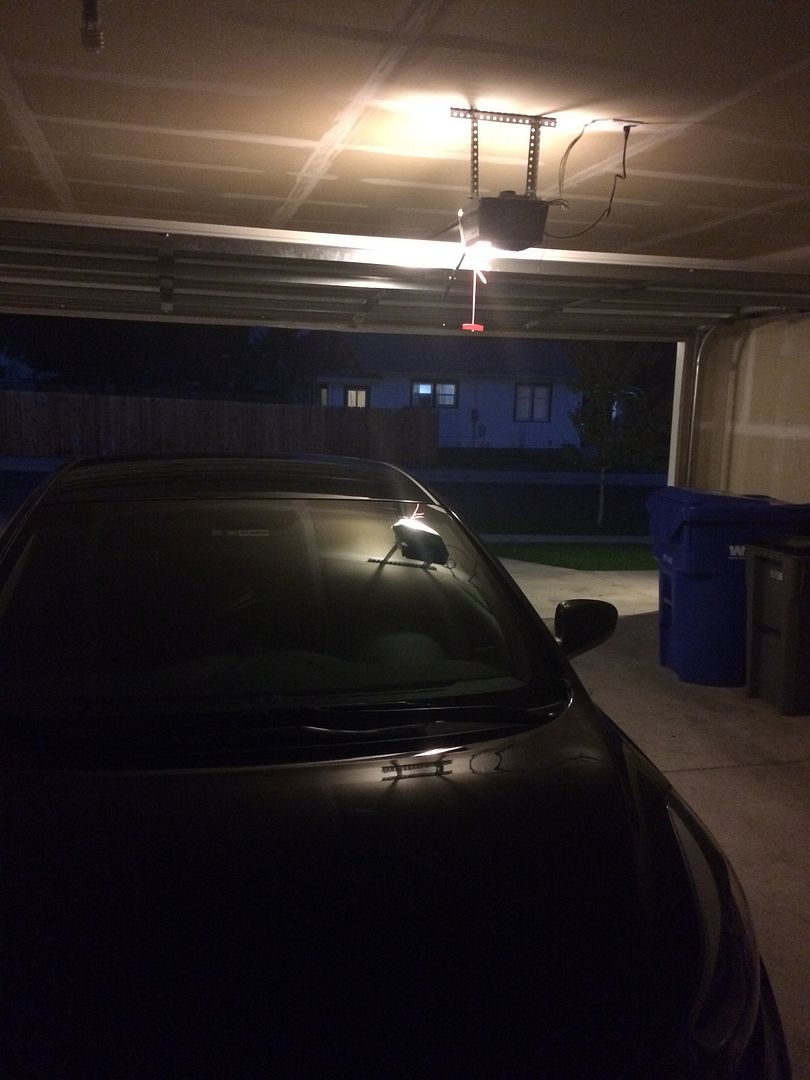 7:09am Upon arriving at home, my dog greets me with a giant stretch and a little tongue sticking out. Too cute for words!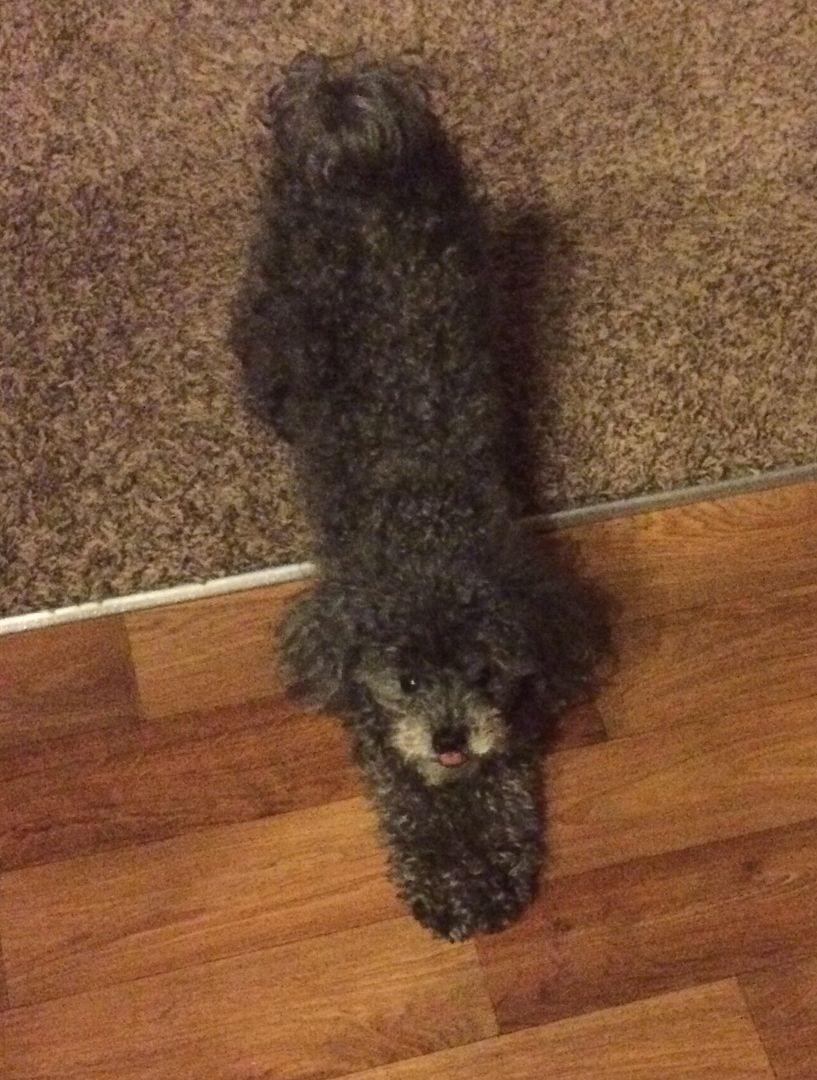 7:13am Time for a shower. I rotate out my shower gels, but we are in super fall mode. I used Sweet Cinnamon Pumpkin on this day.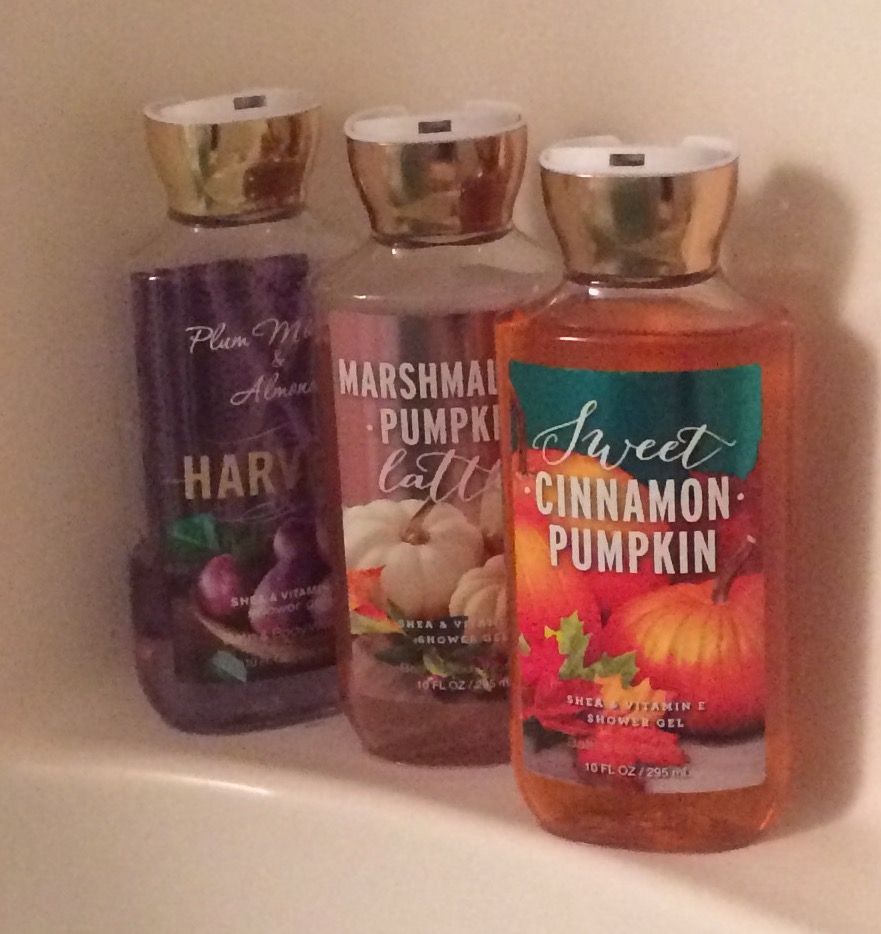 7:32am A crazy shot of me blow drying my hair after the shower.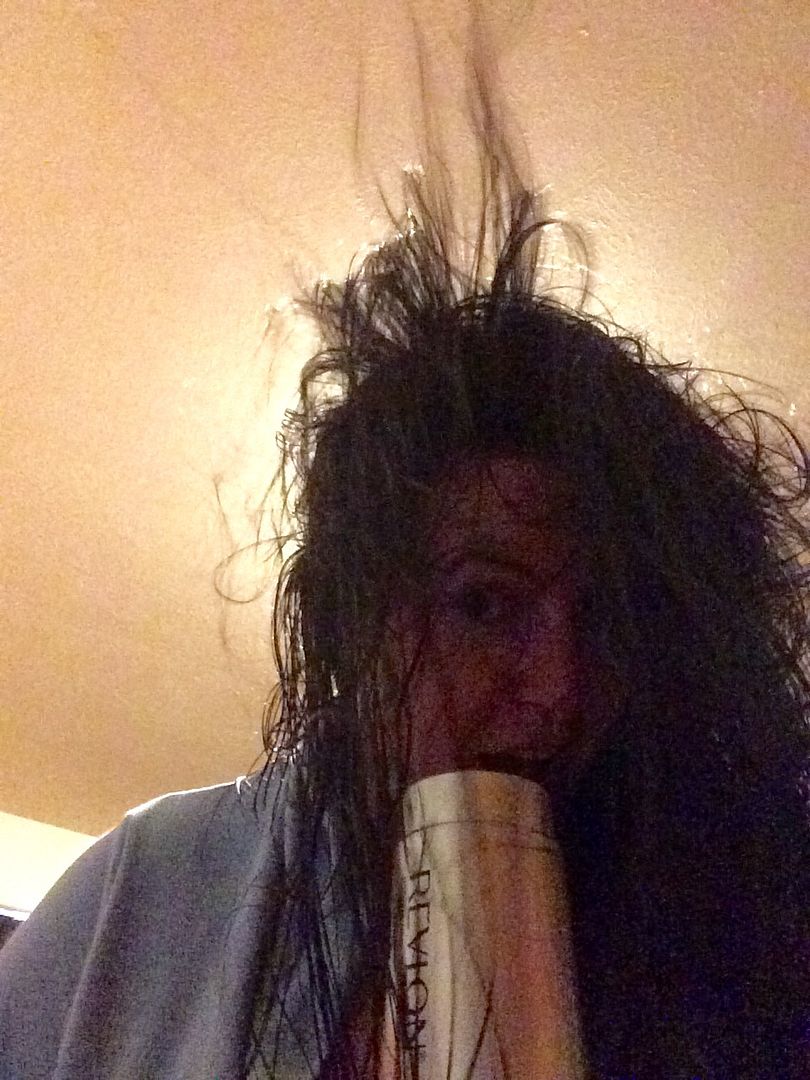 7:36am I took my daily vitamins and had a huge cup of water in my Steven Hauschka cup. I actually went to McDonald's for an iced tea just to get this cup in 2014! Haha!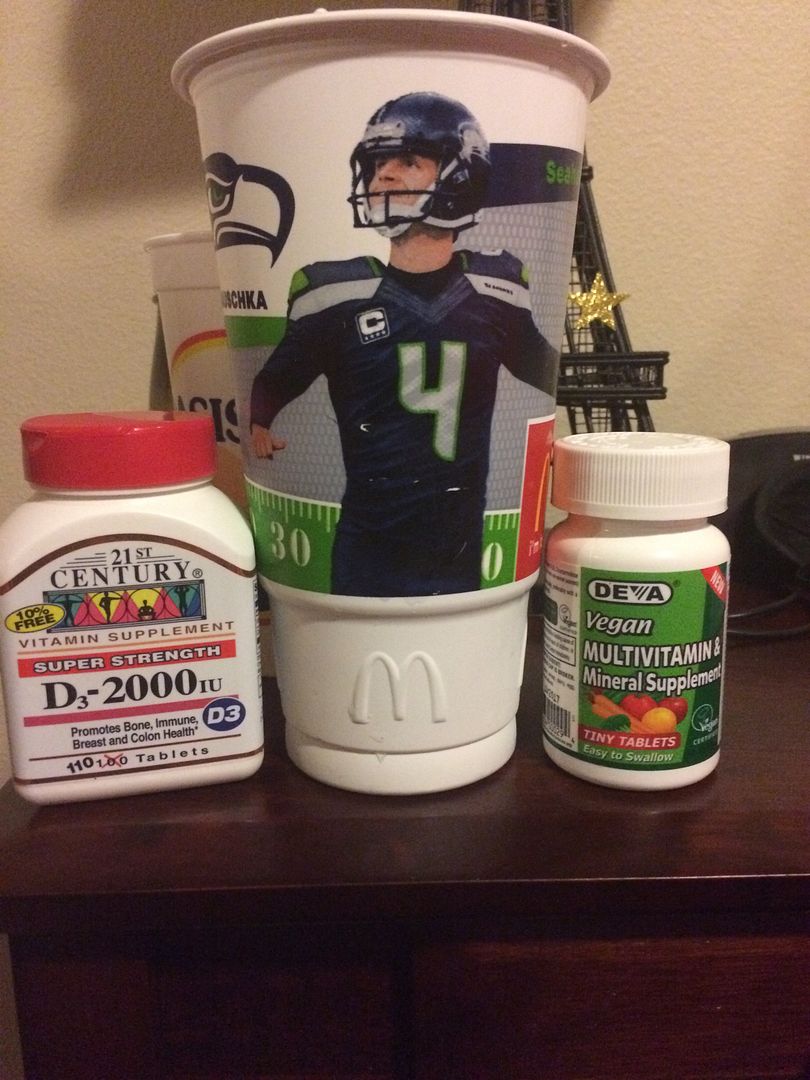 7:40am Time for some beauty routine.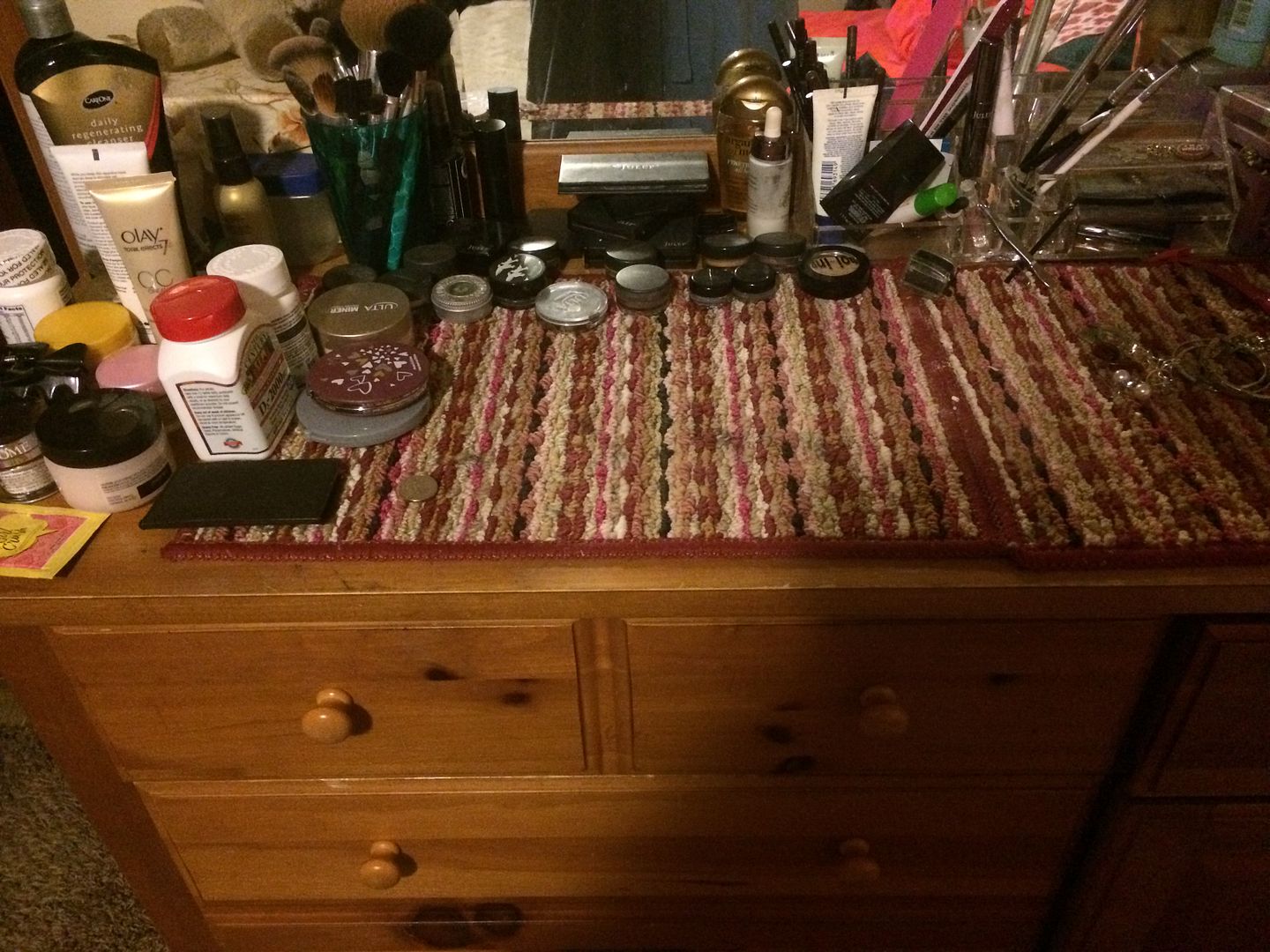 7:50am My amazingly wonderful husband made me breakfast while I got ready. These are vegan crepes and vegetarian "bacon" slices. Delicious all around! I ate at my desk so I could multi-task because I needed to leave soon.



8:03am I made it! On the road, closing the garage door behind me.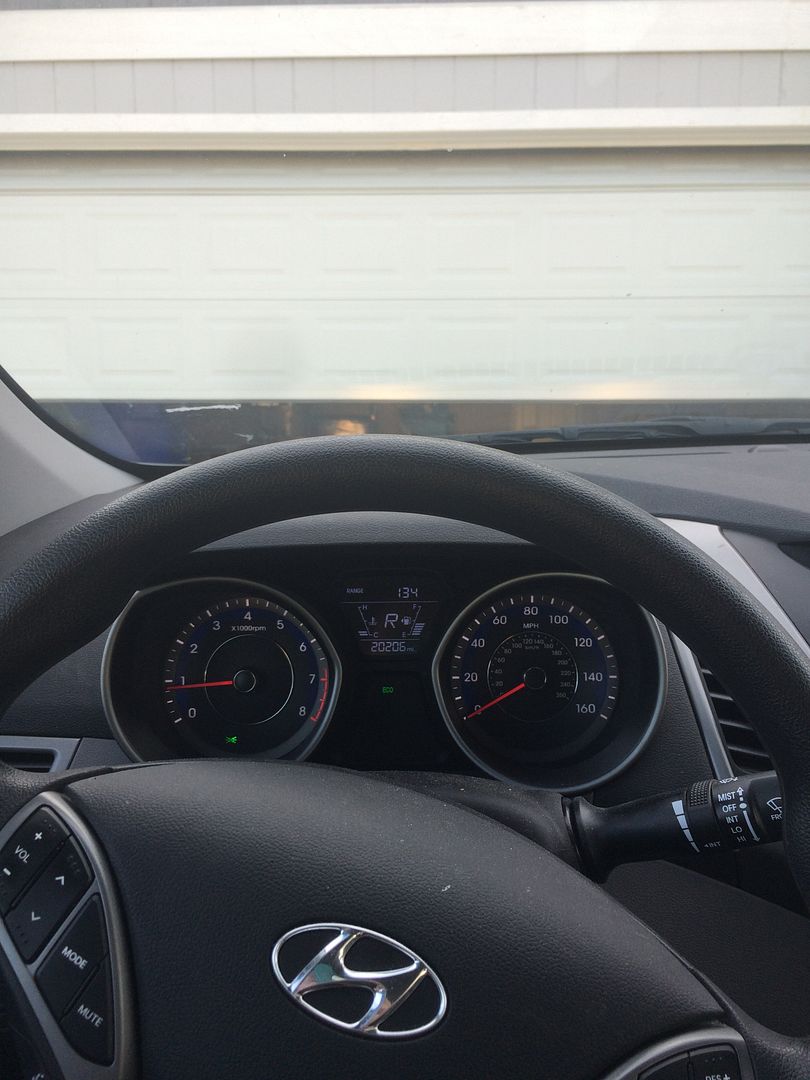 8:04am My phone updated me with an estimate of my commute in. Not too bad.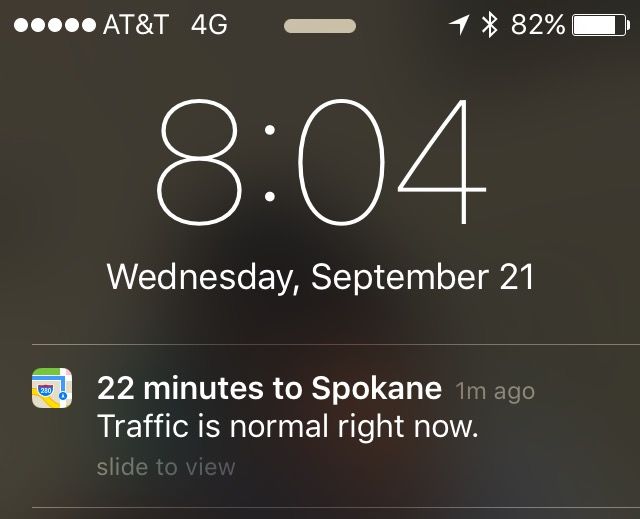 8:24am I made it and discovered they are not only doing all kinds of crazy construction on the surface streets downtown, but they are doing something to the parking garage I park in! So much inconvenience these days.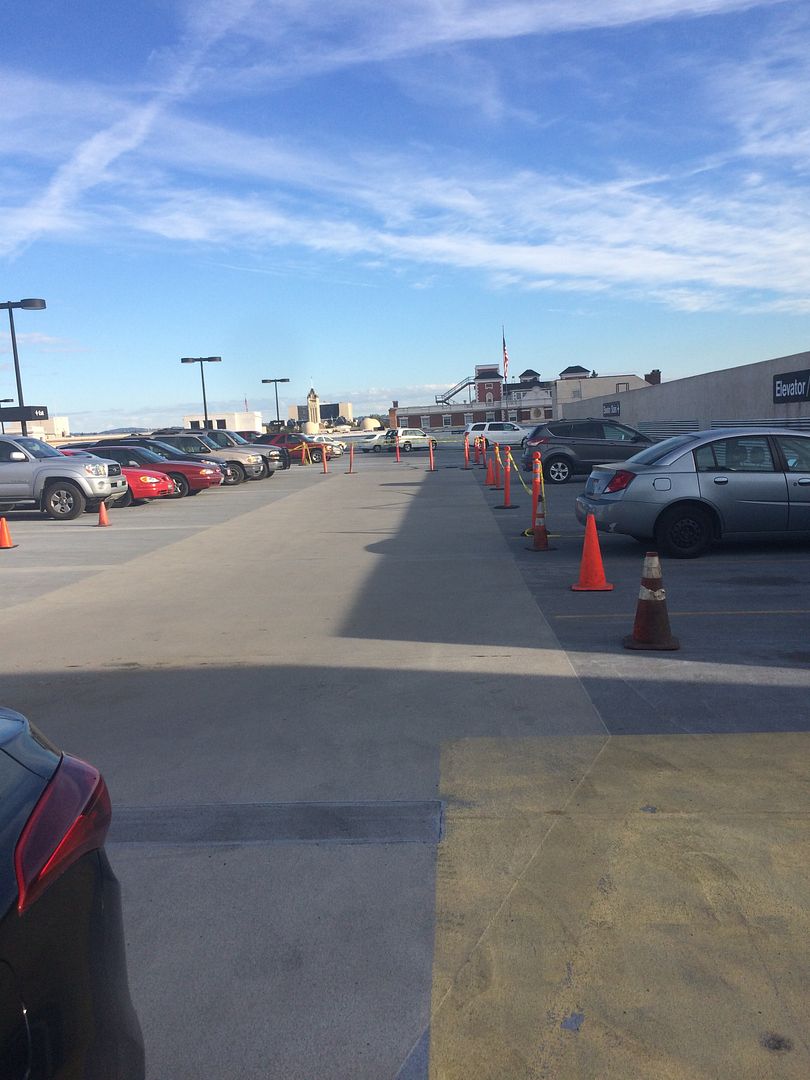 8:25am At least I got a good parking spot, right by the exit ramp.



8:38am Once in the office, I fire up a cup of coffee. This Keurig is incredibly unpredictable and just a bit testy. Also, this is my new seasonal mug. :D



8:55am I seriously need to invest in a new long mirror for my house. Currently my only option for full-length shots in one of the bathrooms at work! But this is an idea of what I wore to work.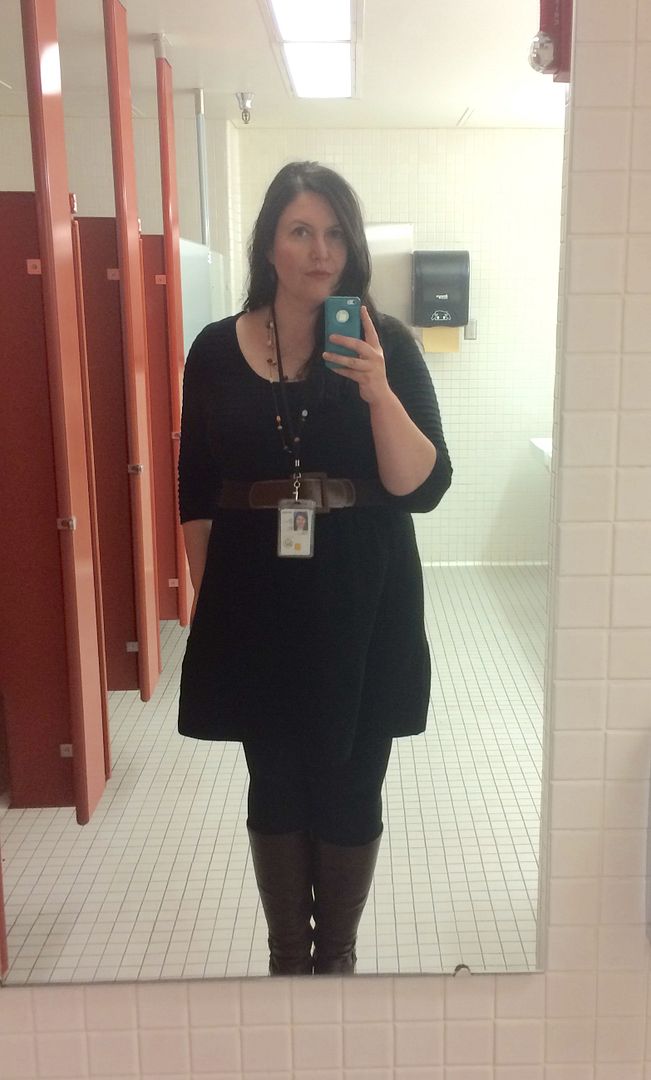 9:09am As I sit down to dive into work, I put on my French immersion CDs. I don't know if it's working, but I play it in the background to learn through osmosis?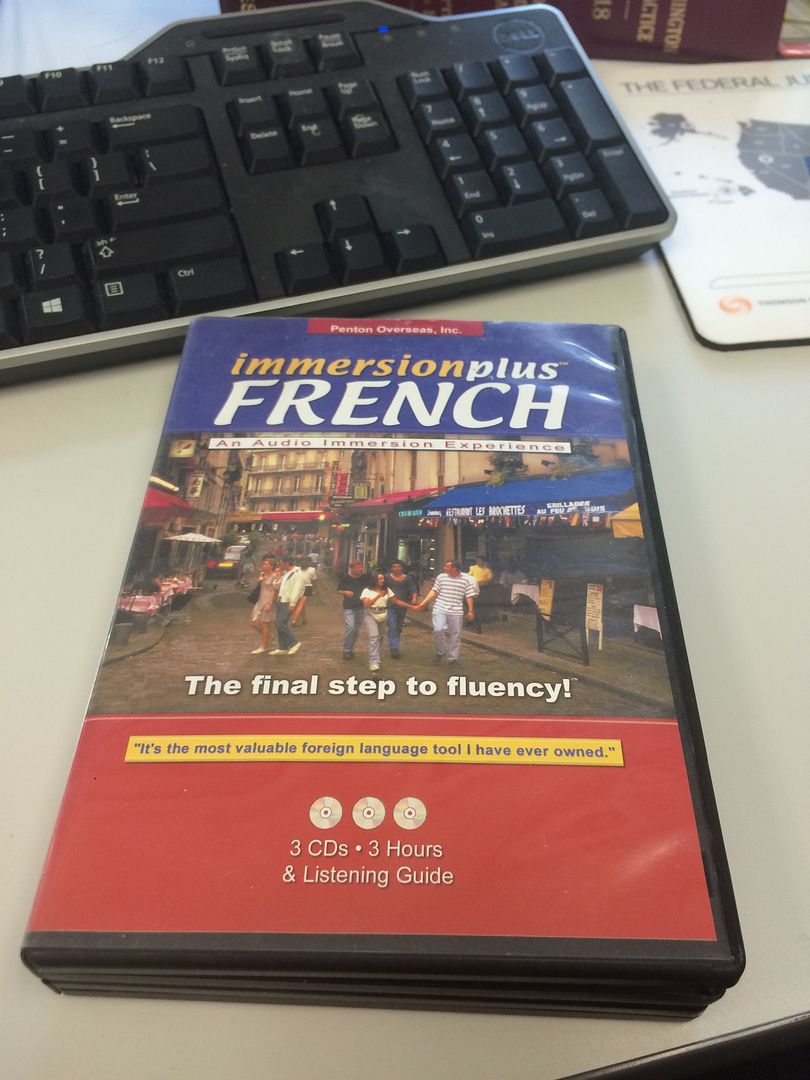 10:49am A brief break to take an alternative work selfie. Lol!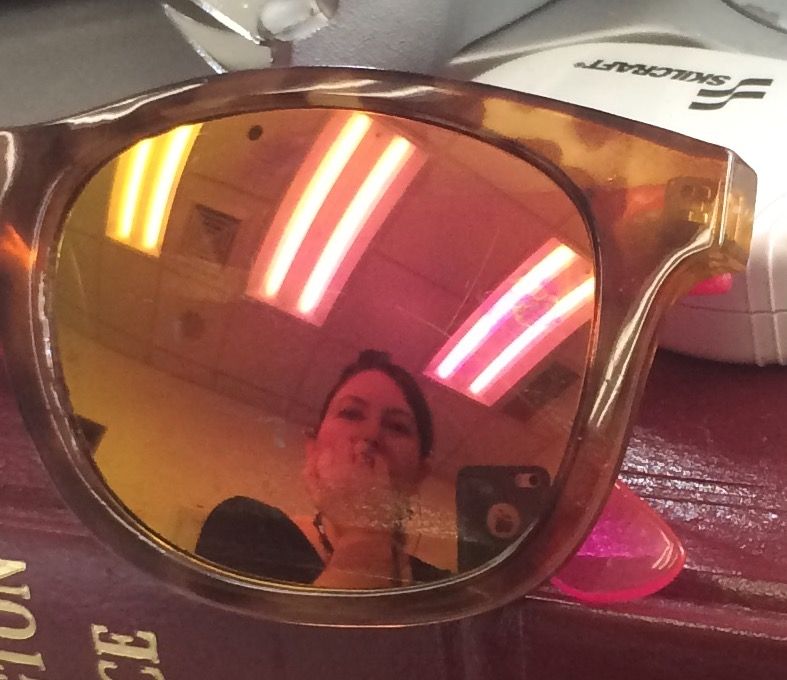 11:31am I sprayed a little of this. What can I say? I love fall scents!



12:18pm Heading out to grab some lunch at the nearby mall. The red lines on the sidewalk are the result of all of the crazy construction. I should have gotten a photo of it!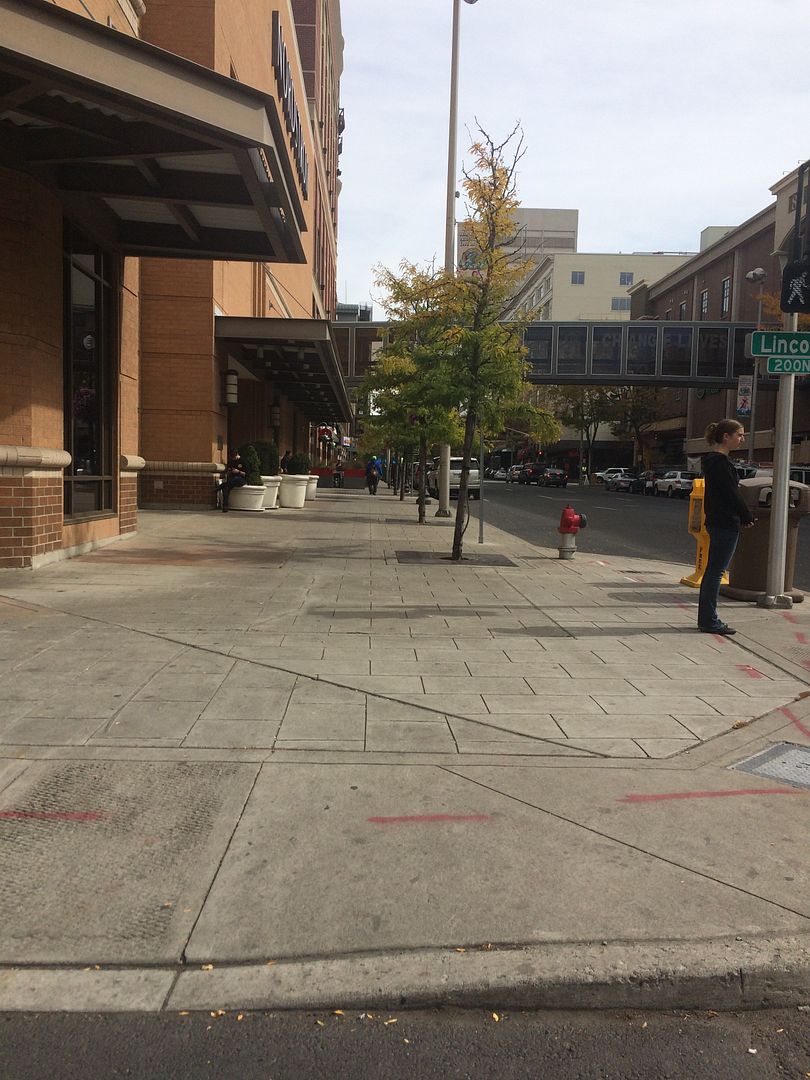 12:20pm Taking the elevator to the food court, I had to marvel at how many buttons this elevator has!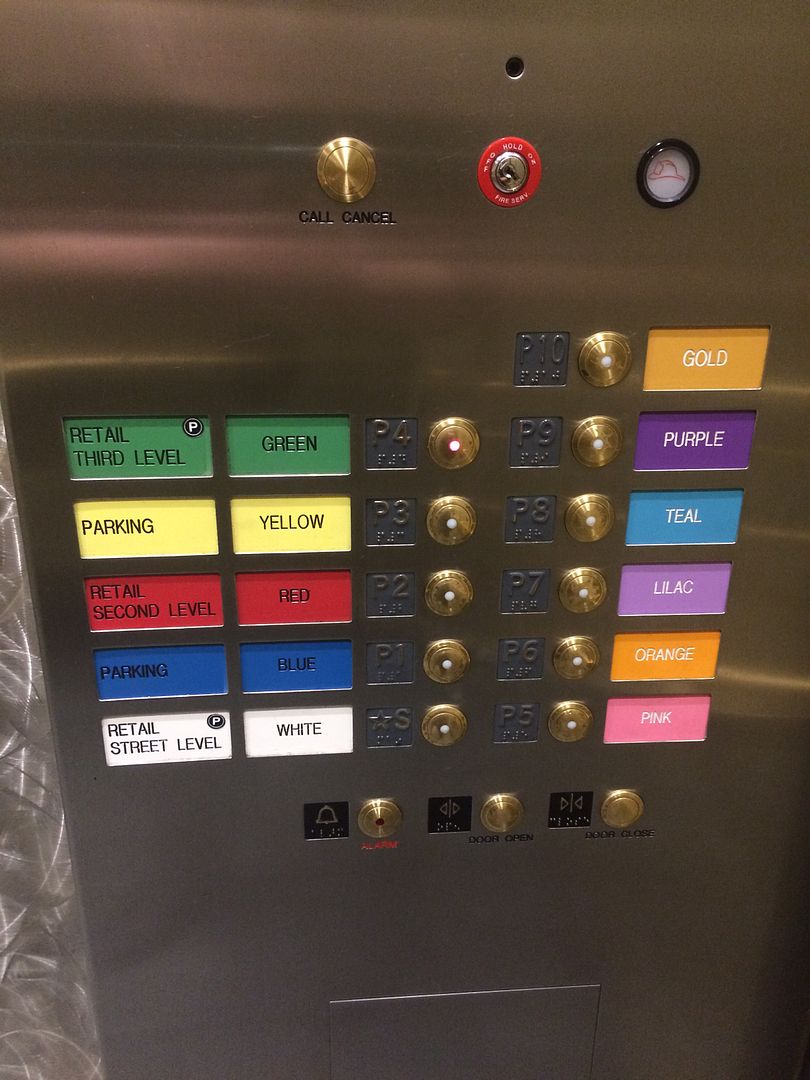 12:56pm I skipped lunch photos because as I was carrying my Subway sandwich to a table, I ran into co-workers and sat with them. Plus, we all know what a veggie-no cheese Subway sub looks like, right? So, this shot I took after lunch as I was leaving the mall.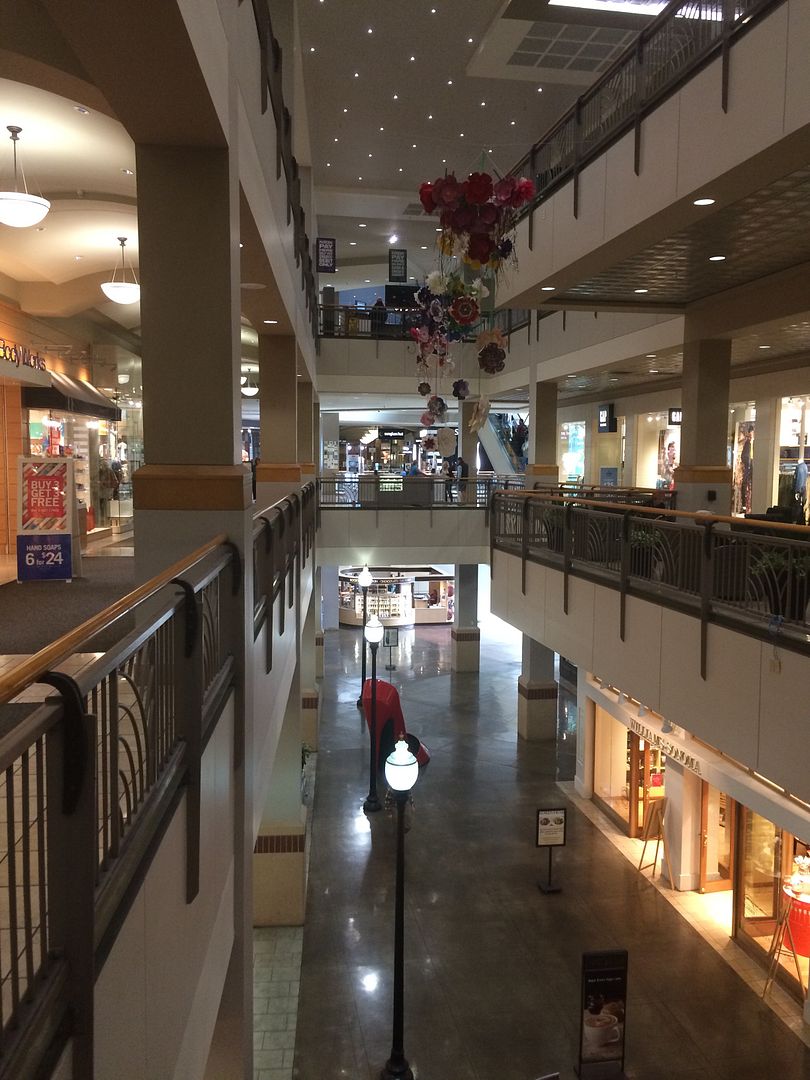 12:57pm Connected to the mall by a skybridge is the downtown library, so I stopped in to grab some CDs to take back to work.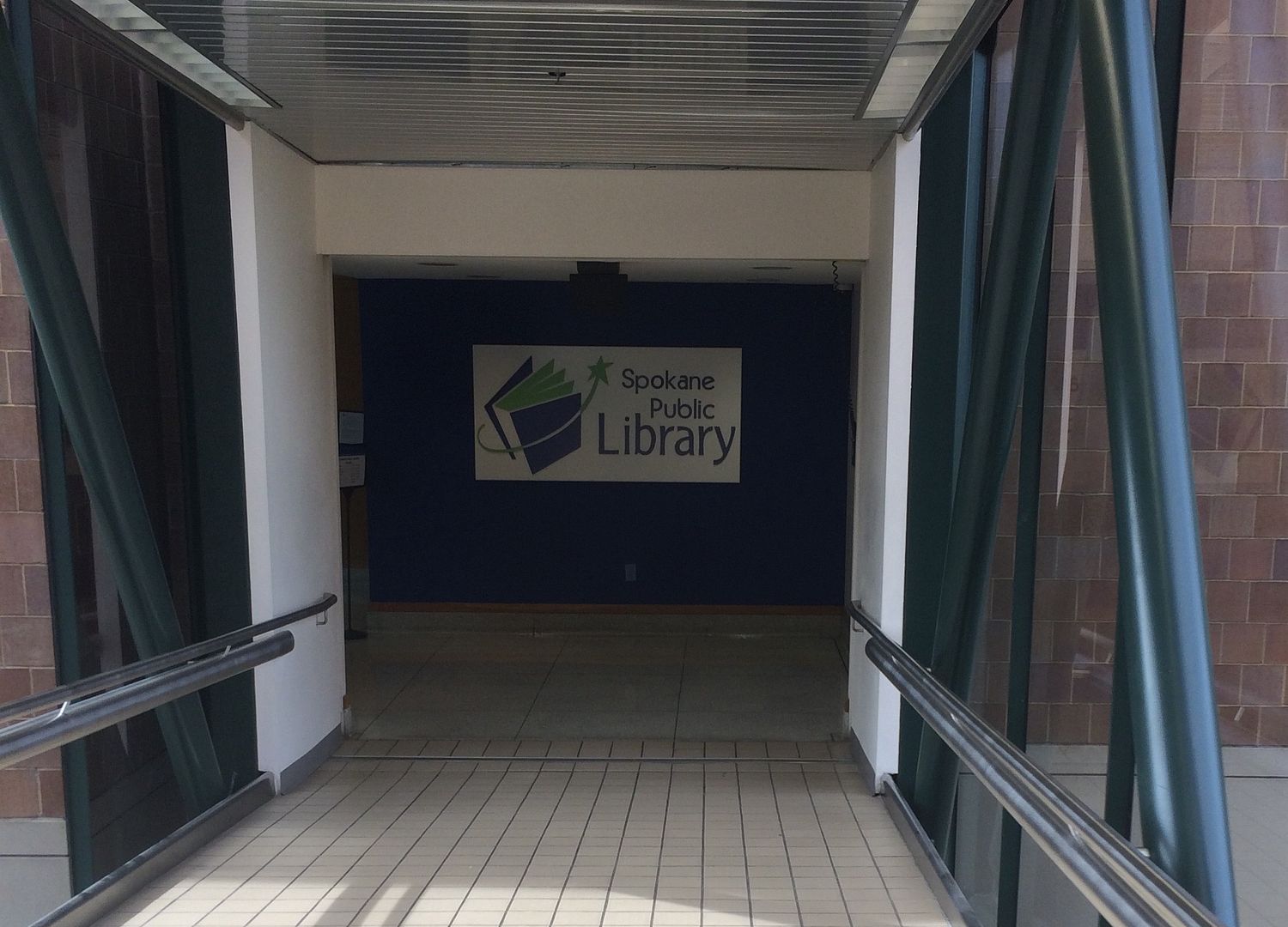 1:07pm Here is a display of the music I got from the library. Mostly it is classical, which is good background sounds for working.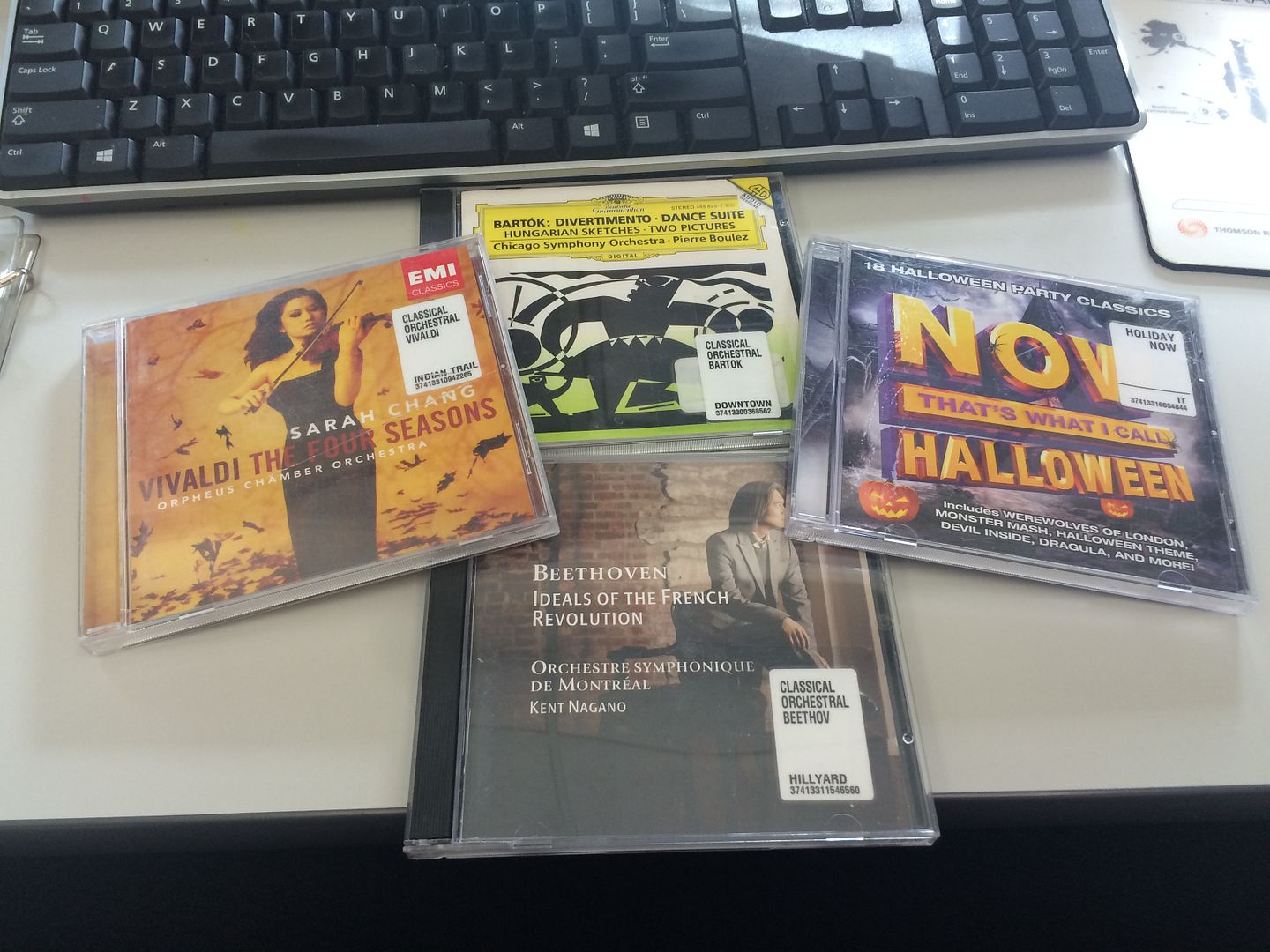 1:08pm A post-lunch selfie before getting back into my work.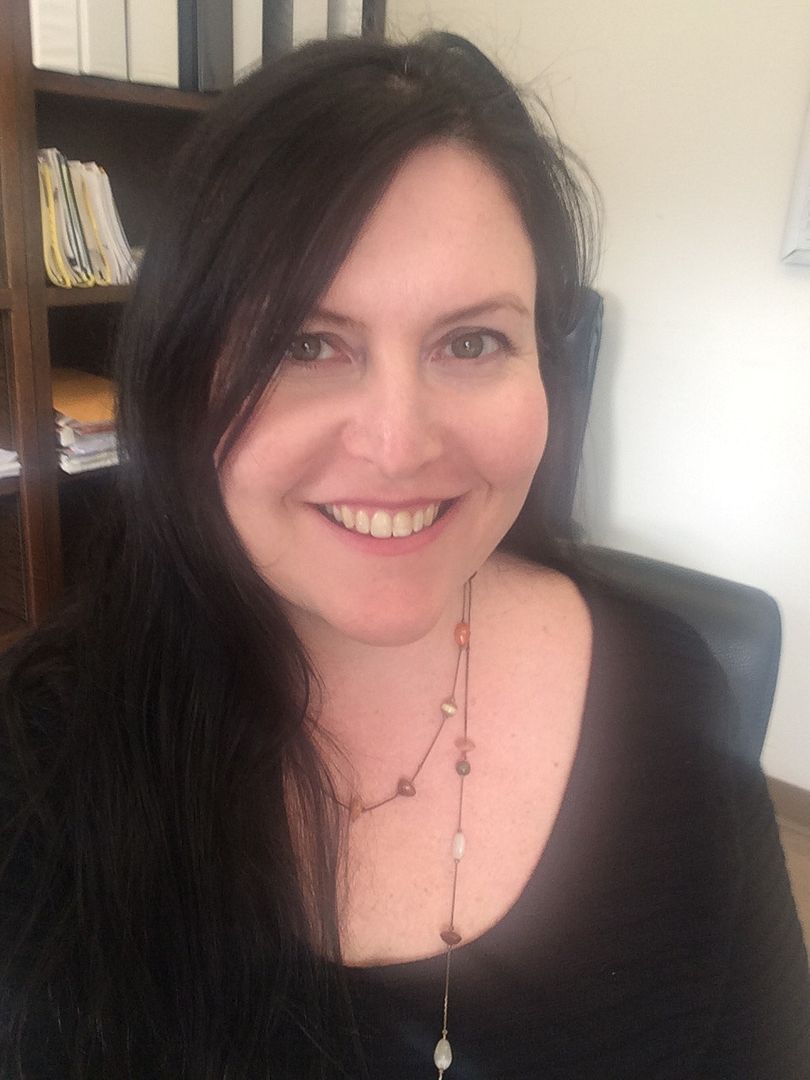 1:56pm I got a notification about my horoscope, so I checked it. This sounds good!



4:41pm I finished my project much earlier than expected, so I left a few minutes early. This is me setting off for the parking garage.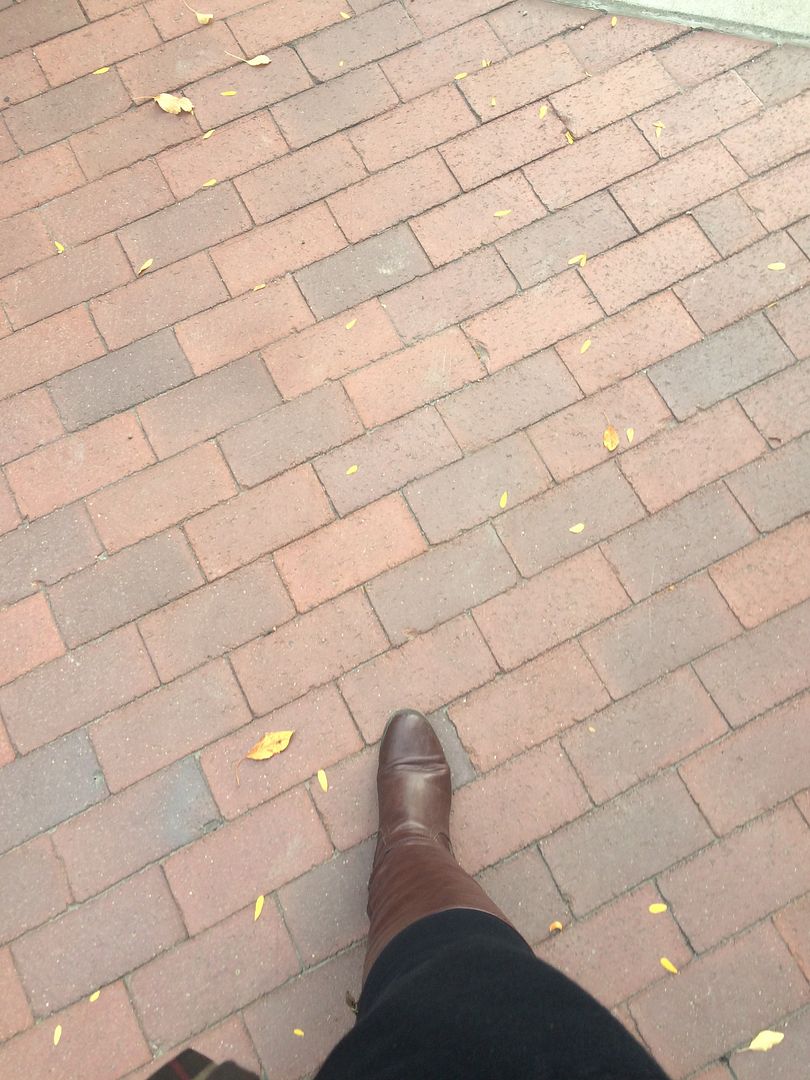 4:45pm My commute home appears to be shorter than the commute in, which is usually not the case.



5:10pm I didn't get a photo of the post office, where I stopped to check the PO Box, but here I am checking the home mailbox.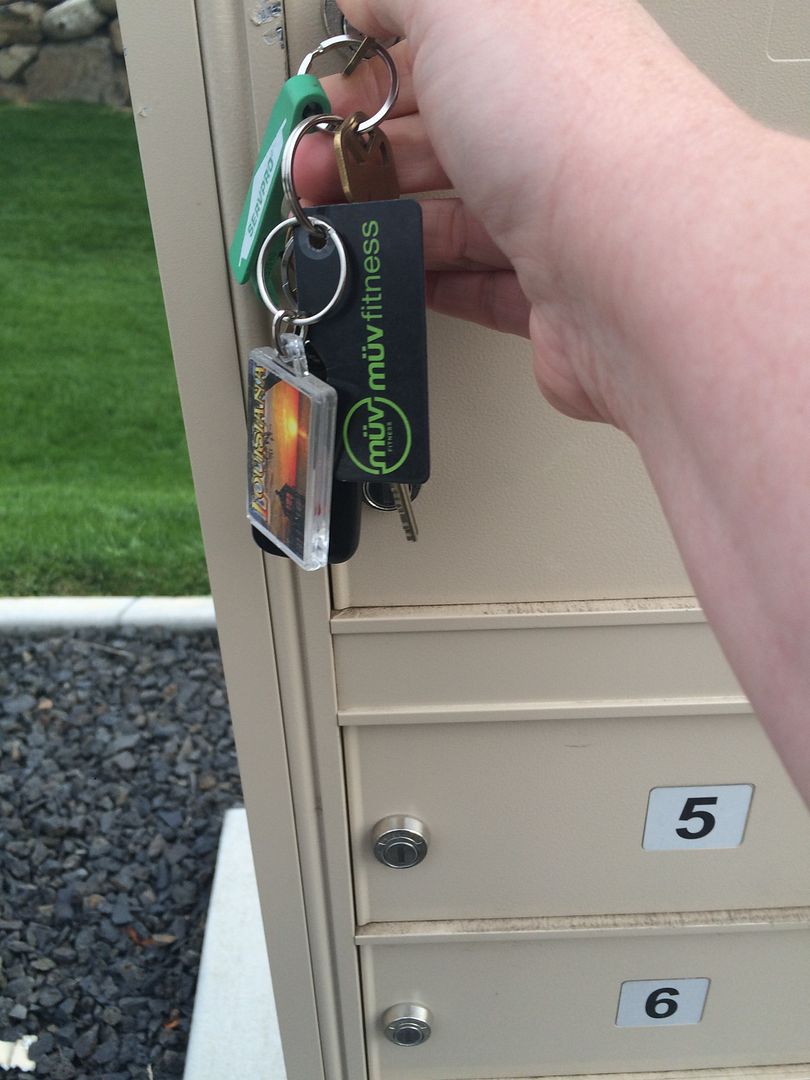 5:11pm This little guy is hanging on the door from the garage to the house, and he greets me each time. I love it!



5:18pm At home, this fuzzy little man was waiting for me.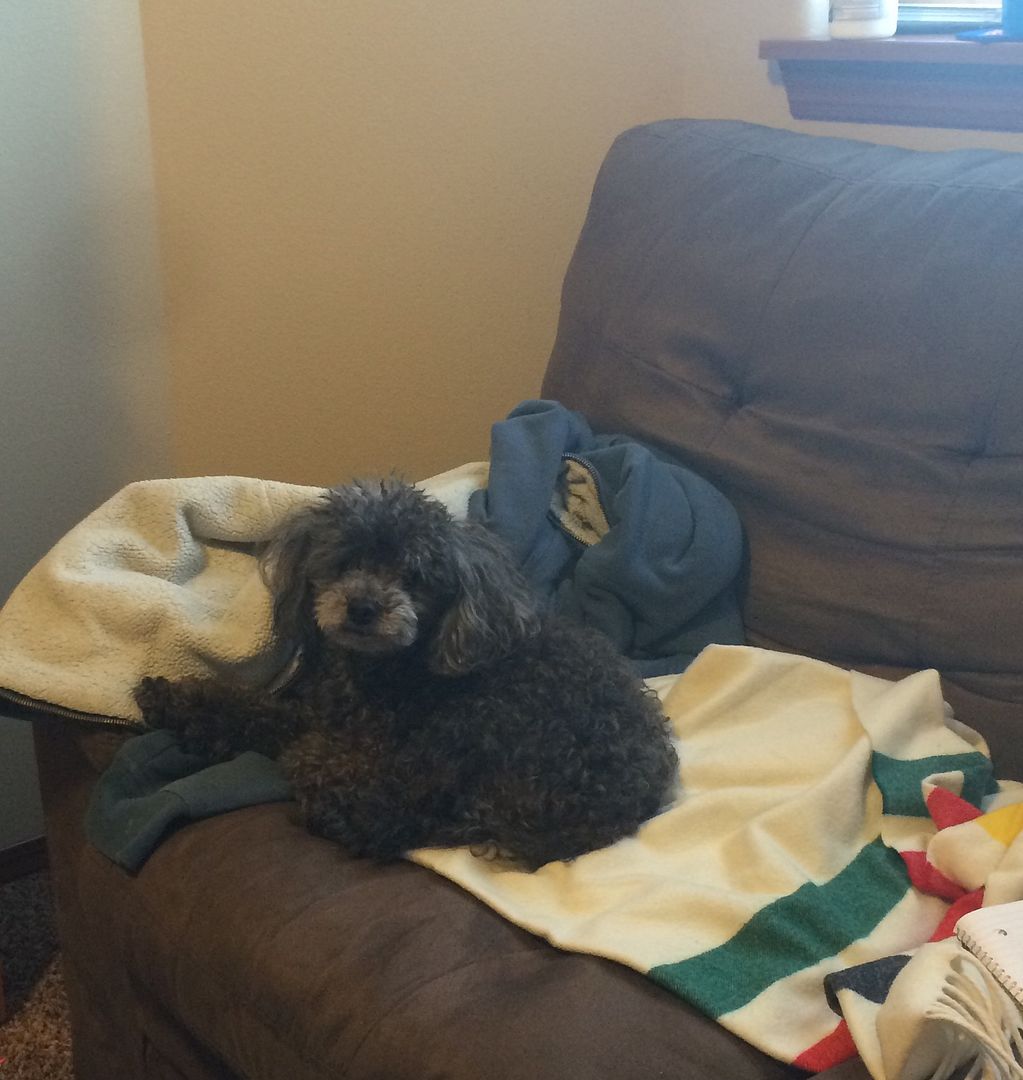 So we took a selfie together!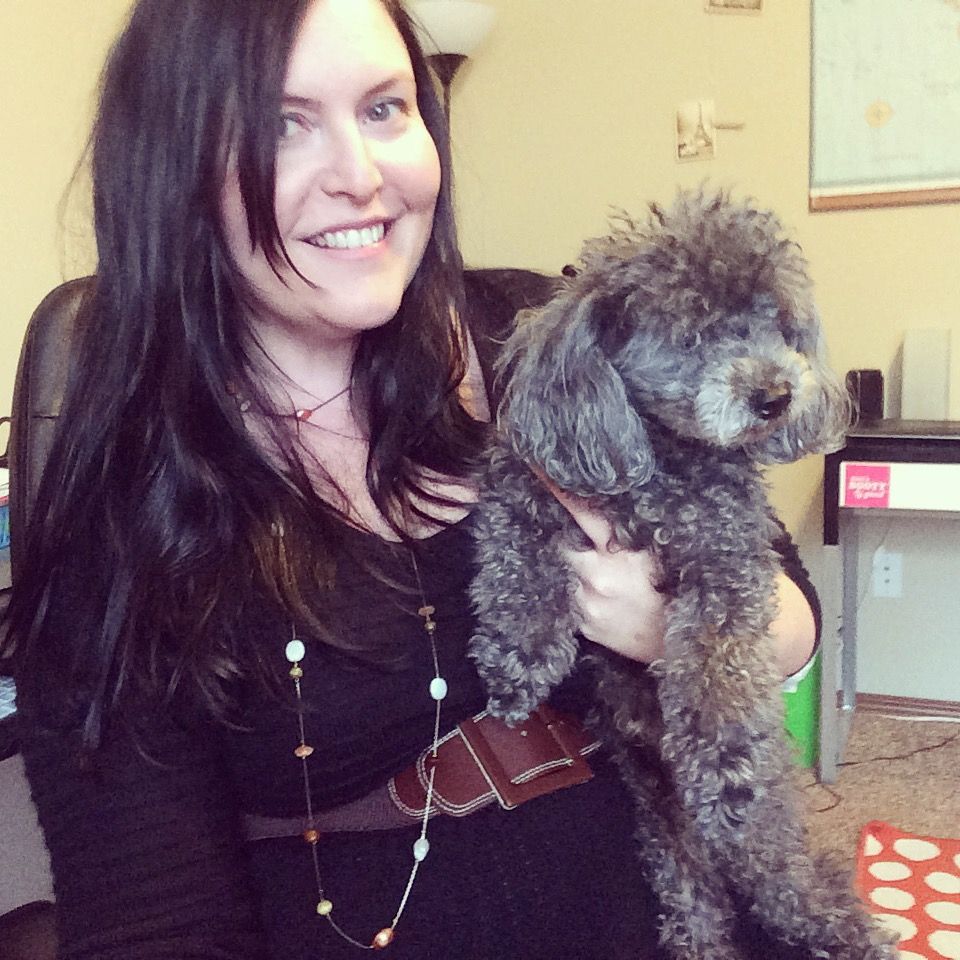 5:27pm While helping my husband look for some blank CD-Rs, I found this cute hat I forgot I had. Soon the days are coming to wear it!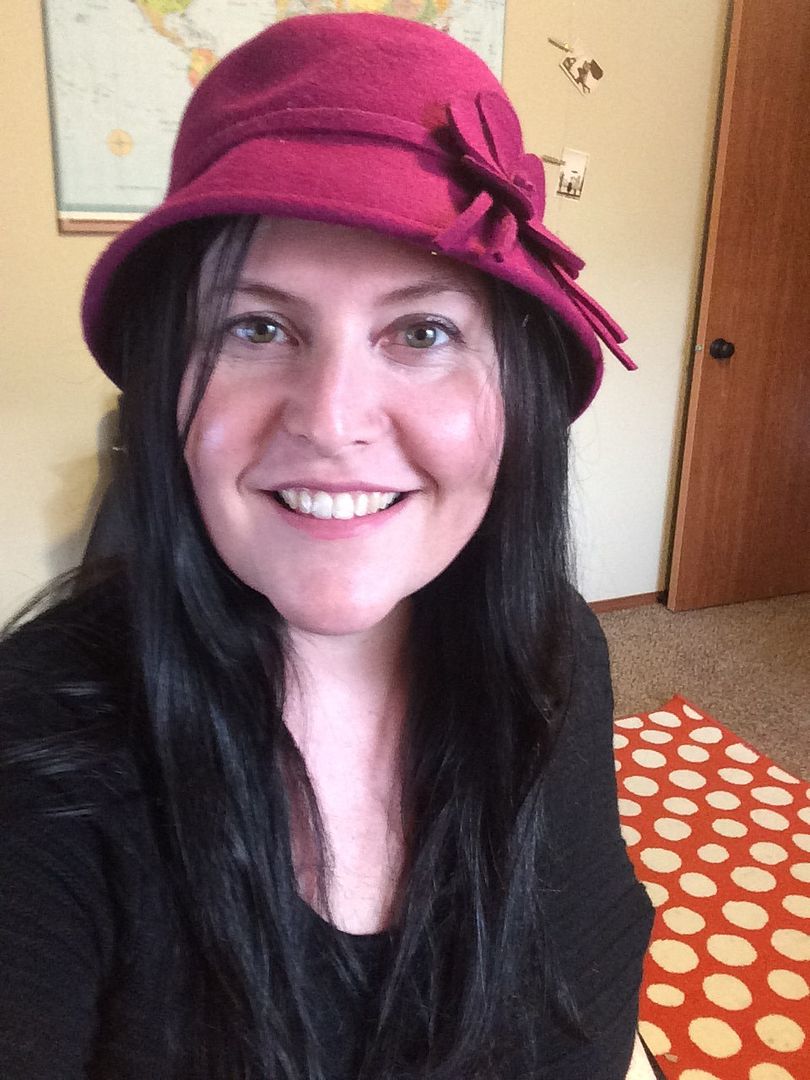 6:13pm At dinnertime, I donned my new Seahawks apron that my husband gave me. I love aprons!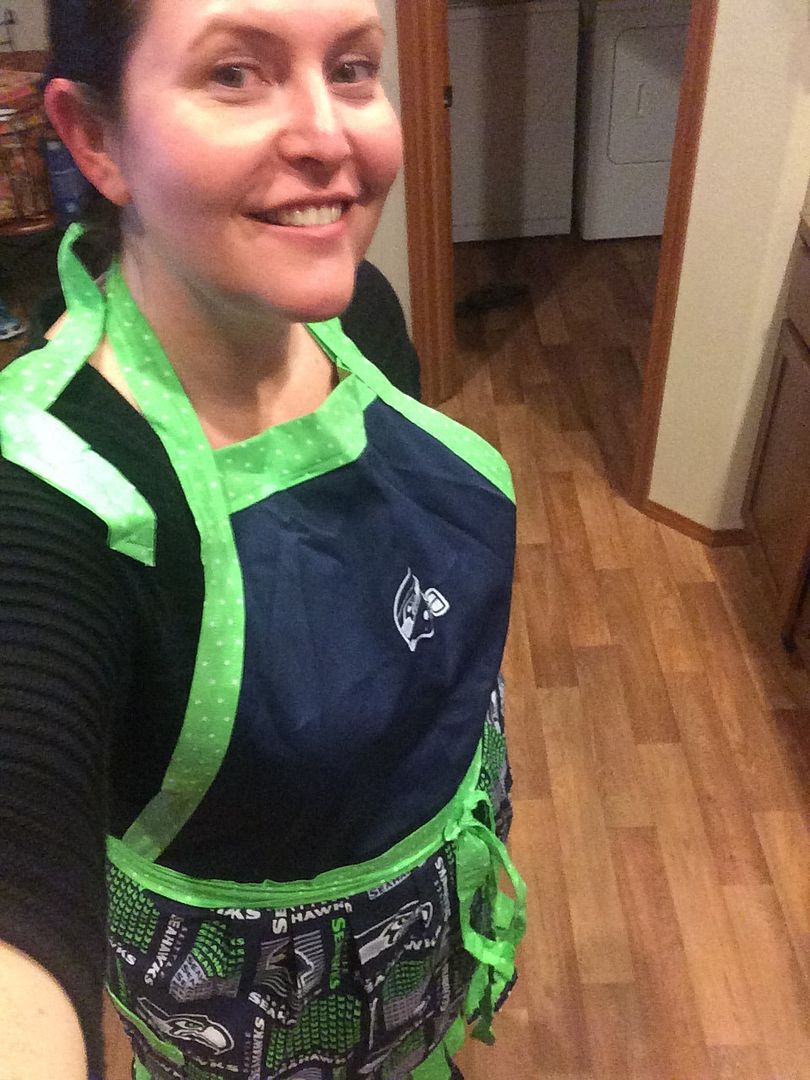 6:17pm All the veggies assembled for the vegan tacos we had for dinner. SO GOOD! And those peppers my husband grew himself!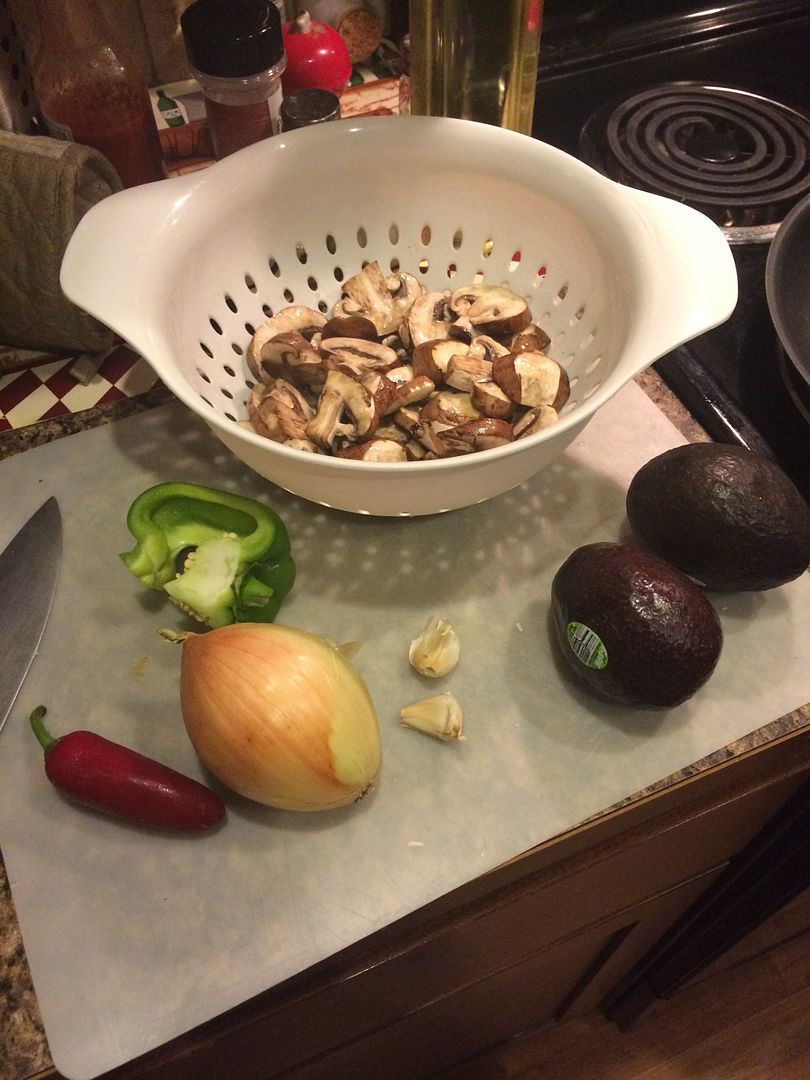 7:00pm We ate dinner and watched TV. The tacos were a success! You can also glimpse some of our Halloween/fall decorations, as well as the knee of my elusive (and not otherwise pictured) husband here.



7:01pm We watched the premiere of the new season of "Scream Queens," which is such a cheesy, campy show.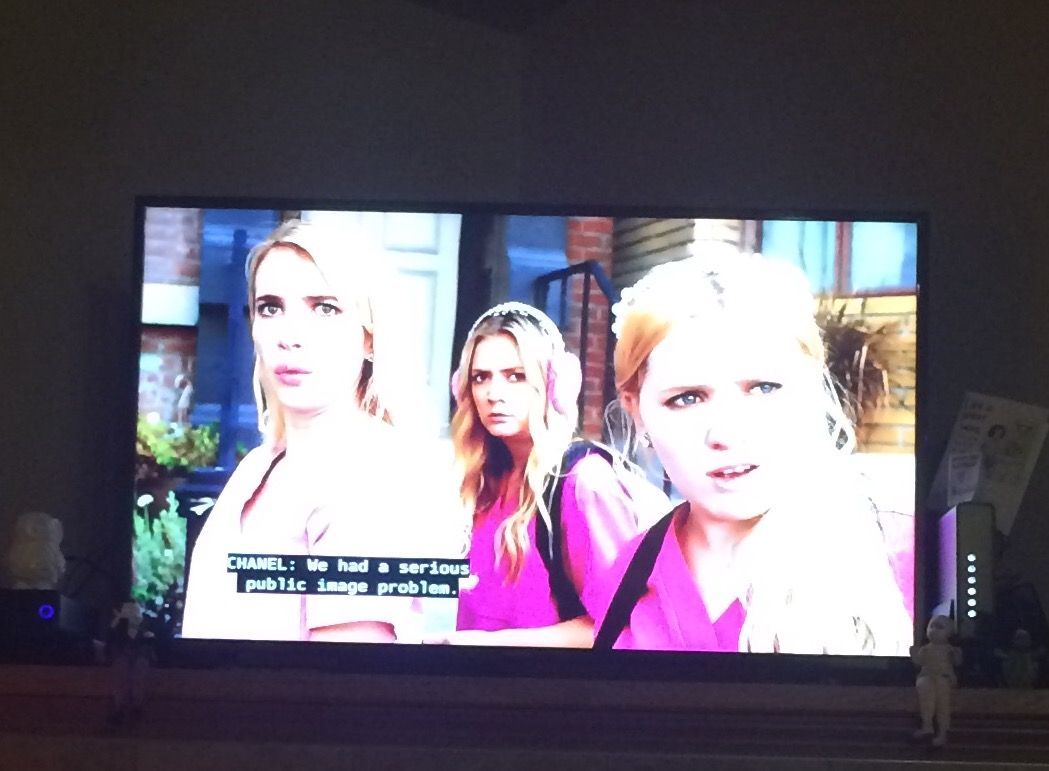 8:04pm As usual, I crawled into bed early with my iPad to wind down from the day. The lights on the bed frame are not so jarring in real life. They are quite nice actually!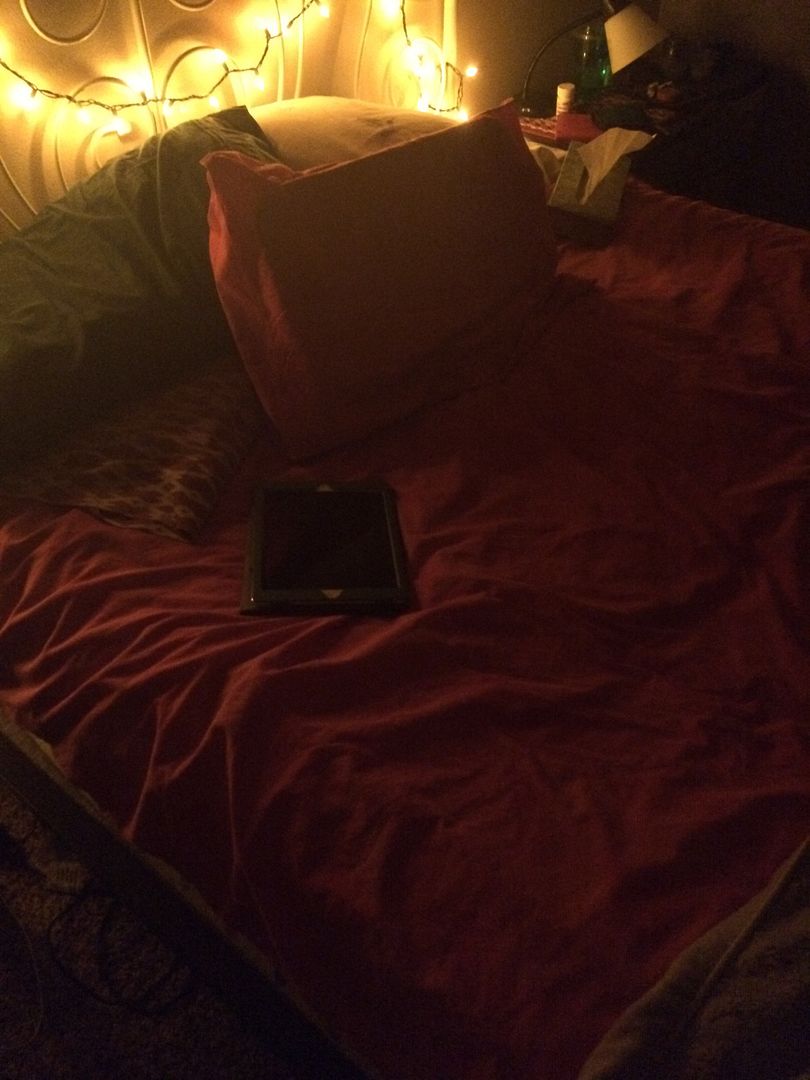 8:08pm I had to set my alarm again, to be sure not to forget. Another early weekday tomorrow! But only two days until the weekend!



8:23pm I practiced my French on my Duolingo app for about an hour before going to sleep. We leave 3 weeks from Friday, so I really need to make some serious progress!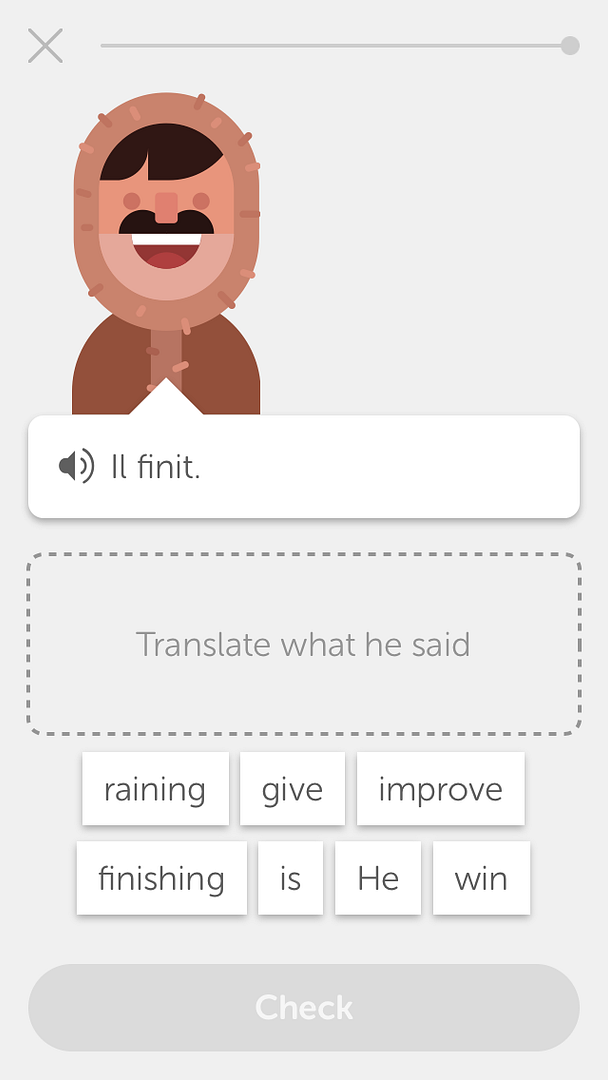 That's all! We fell asleep around 9:30 to try to get as close to 8 hours of sleep as possible.