Ignore the black dot of awful in every picture. I need to get my camera lens cleaned obviously.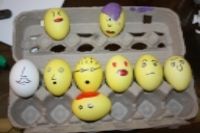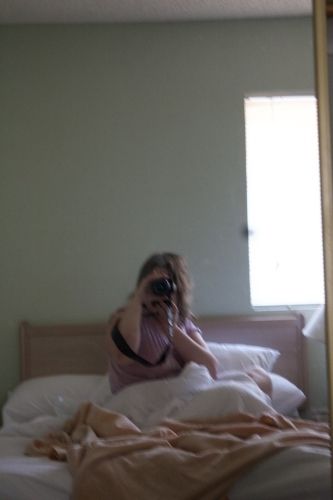 Good morning! My family is celebrating Easter this year in Desert Hot Springs. We rented a house for the weekend that's a part of a hotel, Miracle Springs Resort and Spa. We checked in Saturday and are staying until Monday. So, woke up bright and early! Actually - no. We woke up at around 9.



Matt and I had separate beds. The house we're in has three rooms. The master bedroom had a king and the two other rooms both had full size beds. My brother and his girlfriend were in the master, Matt and I had a room with the fulls, and my parents had the other room with the fulls.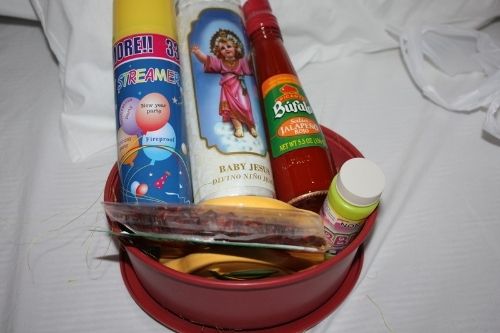 Before I leave the room, I prepare my brother's Easter basket. We did something fun this year that we'll probably do forever. We called it Secret Easter Bunny. We randomly were paired with someone else to prepare them an Easter basket from the dollar store for $10. I found this tortilla holder as the basket and went on a Mexican-inspired theme: filling it with hot sauce, a baby Jesus candle, hot chili peppers, a napkin holder with peppers on it, and some silly string and plastic animals for fun.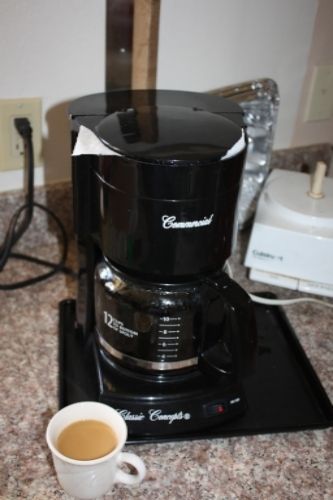 I leave the room and get myself some coffee with my cream.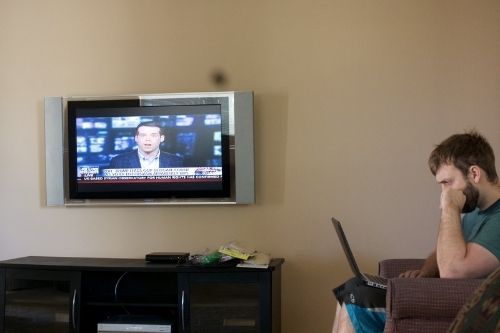 I sit out in one of the two living rooms with my dad and brother.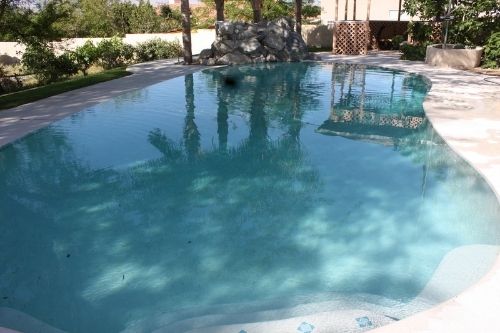 I walk outside and drink the rest of my coffee next to the pool.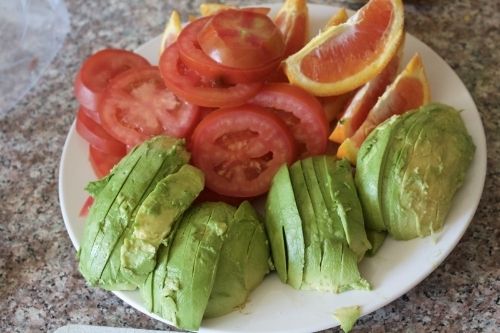 When I walk back in the house I see my mom's cut up some goodies for breakfast.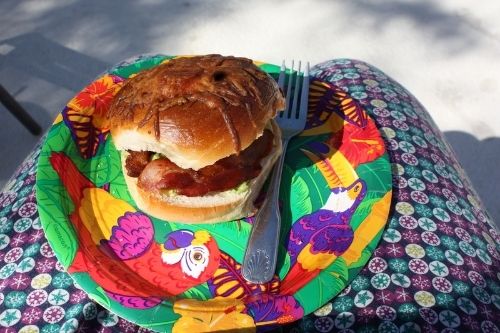 I made myself a bagel sandwich for breakfast - avocado and bacon. I eat that next to the pool.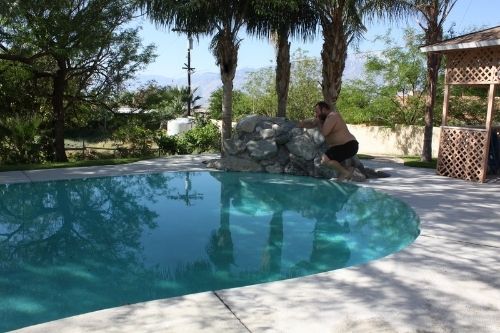 Matt cannonballs into the pool. We've been having some trouble with it though - it was supposed to be heated and it's not.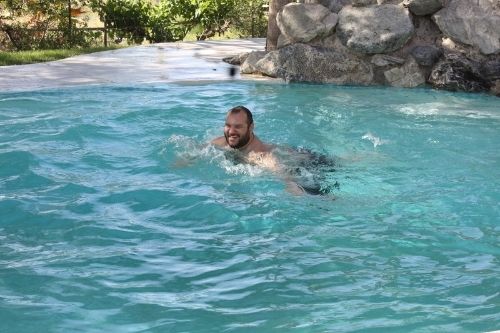 Matt swims around.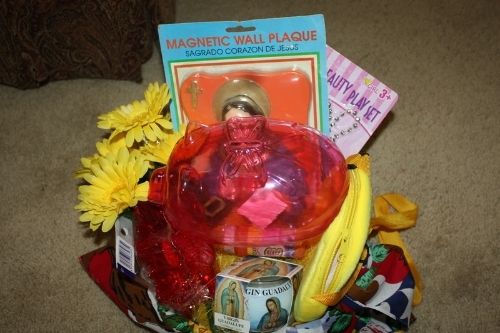 It's time to hunt for our Easter baskets! We all hid them throughout the house. I find my basket, made by my mom, in the kitchen cabinet. It was in an orange bowl. It had a kitchen towel at the bottom and in it were flowers, a piggy bank, a Virgin Mary candle, a smiley face purse, a Jesus wall plaque, and princess jewelry.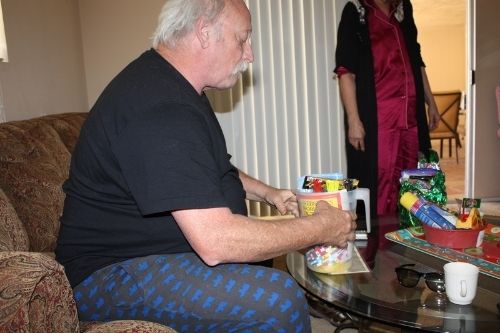 My dad got his basket from Matt. It was in a pitcher (which we later used for margaritas.) In it was a Spanish-English dictionary (which was probably the best present of the day,) some zip ties, a glass, and some other things.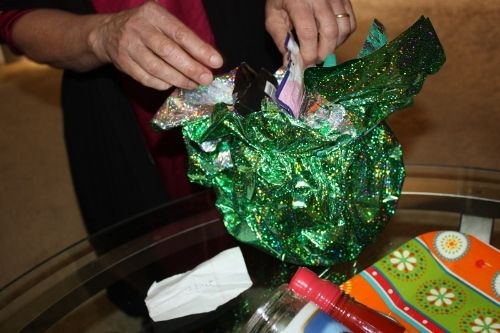 Mom found hers, made by my dad. It was in a tin and it had silly sunglasses, lotion, and bath soak.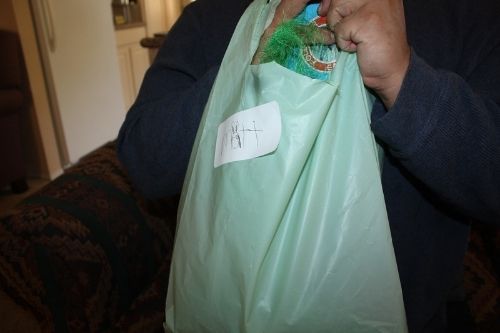 Matt's bag was made by Tracey. It had a picker upper thing and a hat that said "I HEART HATERS."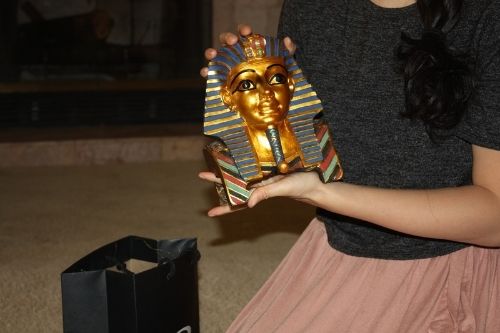 Last but not least, Tracey got a pharaoh head from my brother.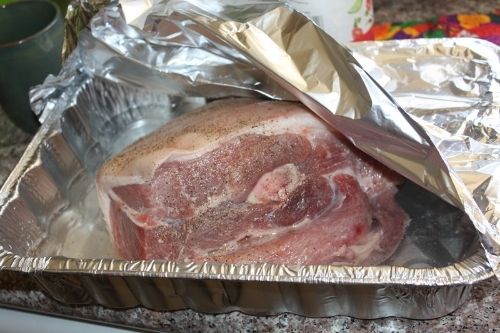 At about 10AM we started the kalua pork.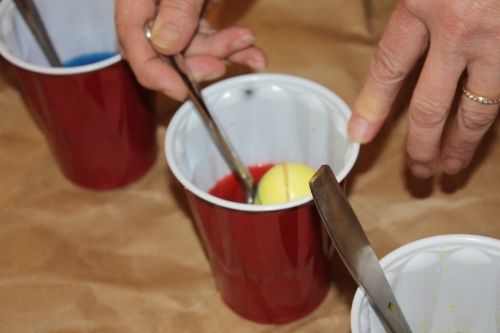 Mom had hardboiled 3 dozen eggs the night before, so we start dying them.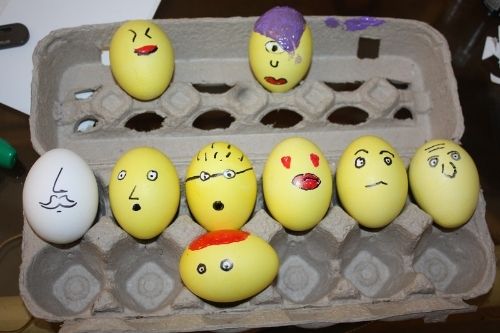 My dad made these eggs - one for everyone. The white one was made by brother for my dad.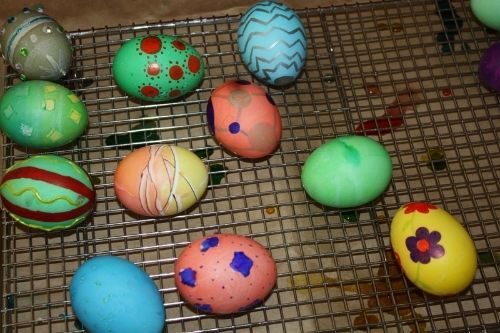 More eggs, made by all of us!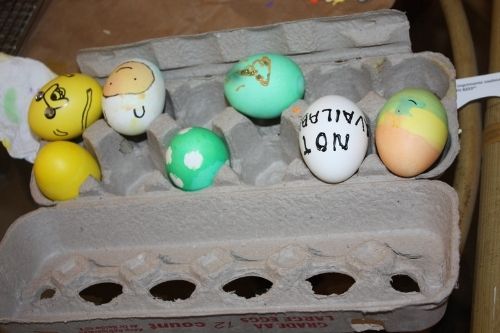 Another batch of eggs. These look like they were made by my brother.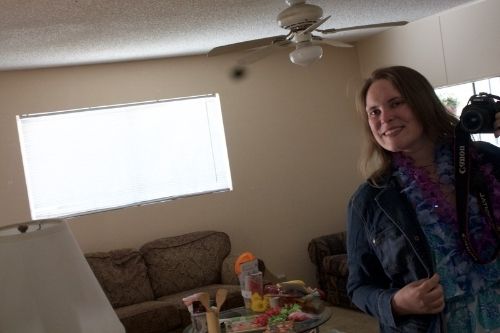 I get dressed for our "luau."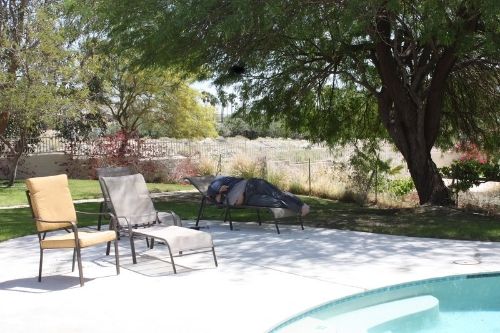 After our morning festivities, I find Matt passed out by the pool.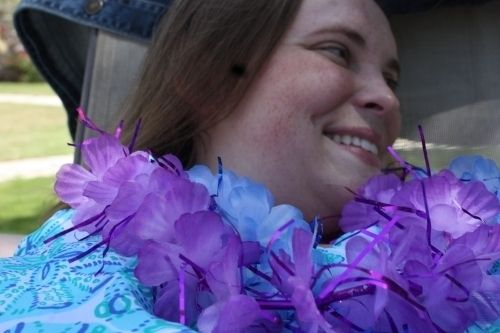 I come out and join him.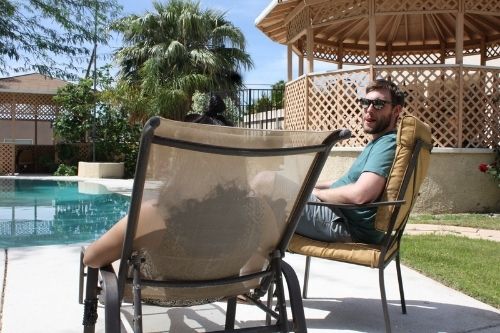 Ben and Tracey join us outside too and we sit around enjoying the sunshine.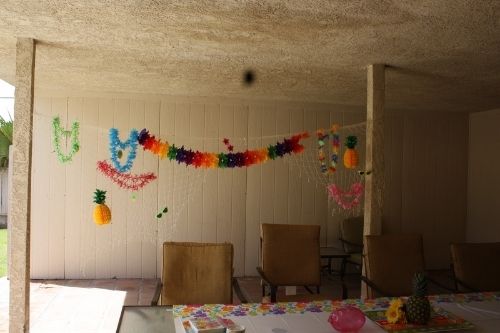 (AHH! The black spot is getting worse!!!) Mom and I set the decorations up for dinner.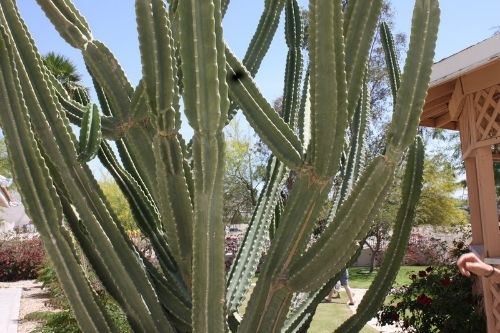 Someone (I can't remember who it was) reaches out to touch the cactus. This cactus is hardly prickly. Sometime around then Diane (my mom's best friend), her daughter Sarah, and her husband Davey arrive.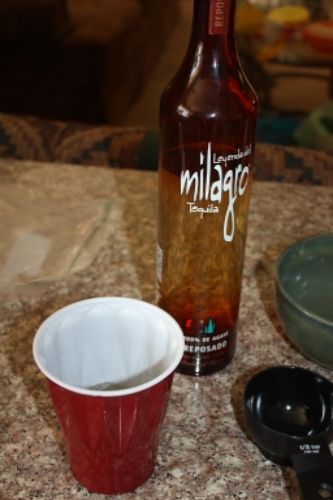 My brother made some margaritas for a mid-day Easter cocktail. I pour myself some.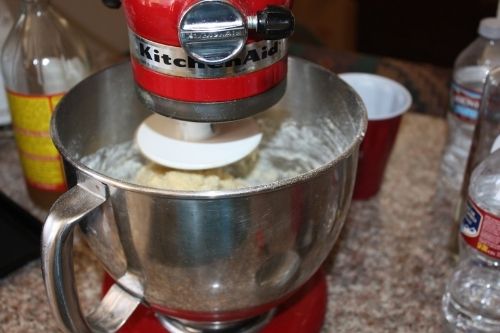 I get the bread going. I'm making Hawaiian bread rolls with dinner and I need to give enough time to let the dough rise.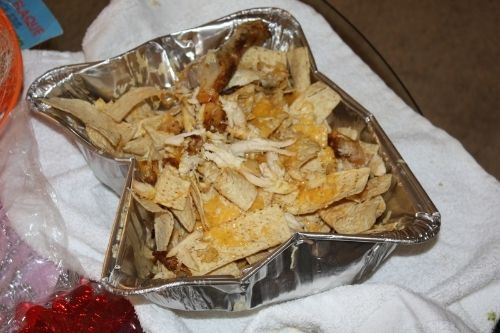 As I was making the bread, my brother made us some lunch to munch on.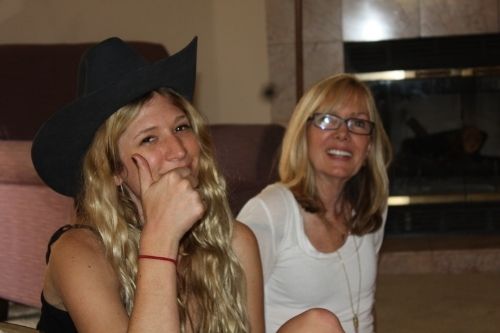 Sarah and Diane enjoy some of the nachos.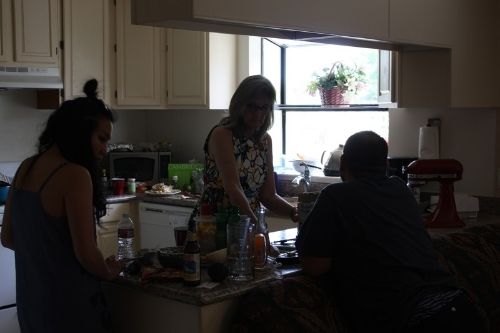 Mom goes into the kitchen and starts to work on her tasks for the dinner.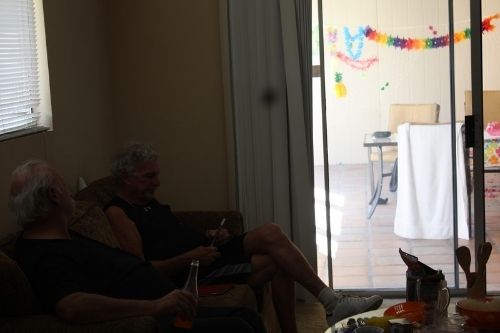 Dad and Davey chat on the couch.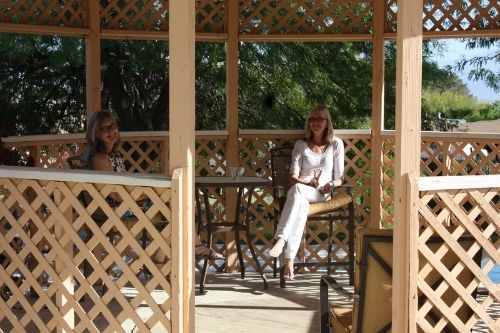 At this point, there's a lot of going in/coming out. Mom and Diane go outside to catch up and drink some margaritas.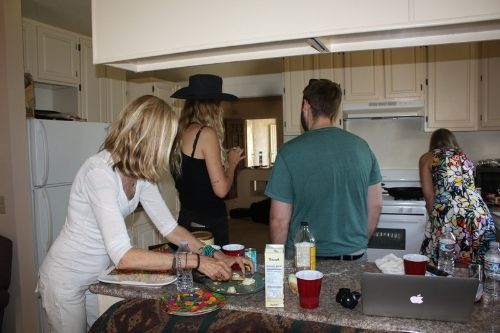 There's a lot of catching up going on, eating snacks, making dinner.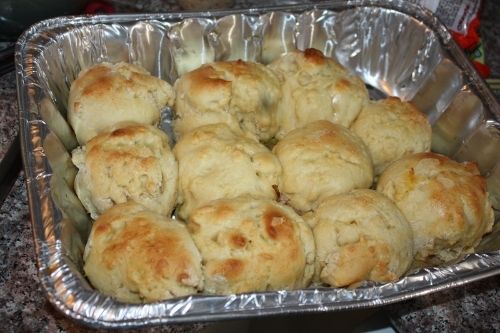 The rolls are ready! They are harder than I thought (ugh, the thing I hate about baking is making up the difference for altitude and weather,) but they tasted okay.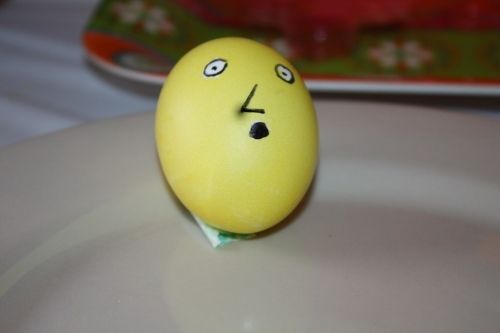 All the dinner plates are decorated with my dad's eggs.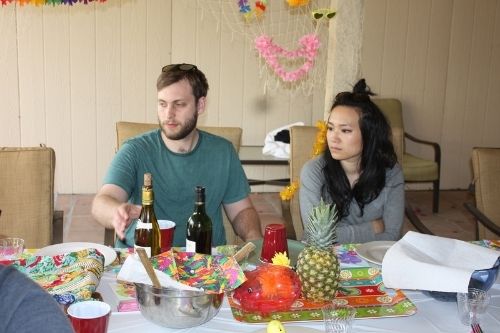 Everyone sits down for our luau of a feast.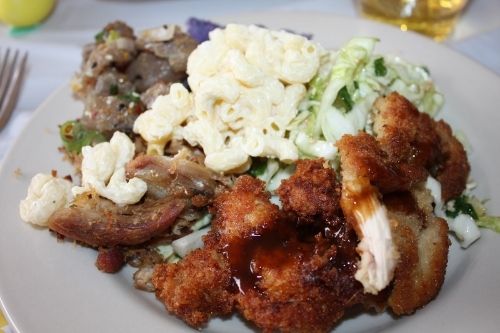 Dinner is served! We had kalua pork, chicken katsu, poke, cabbage salad, sweet potatoes, macaroni salad, and rolls.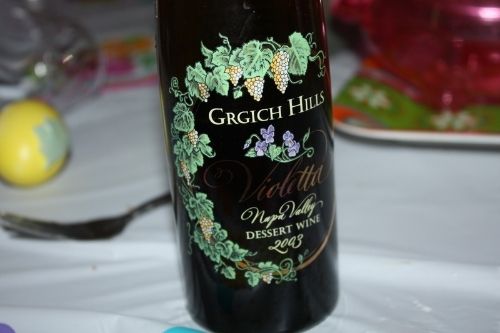 After dinner with dessert we had this lovely wine.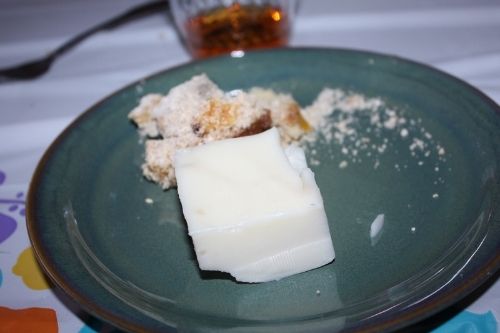 Dessert was a coconut custard and a mango cashew crumble.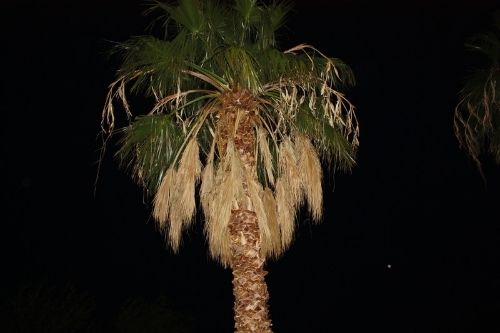 After dinner Diane, Davey, and Sarah left. It was pretty dark out at this point.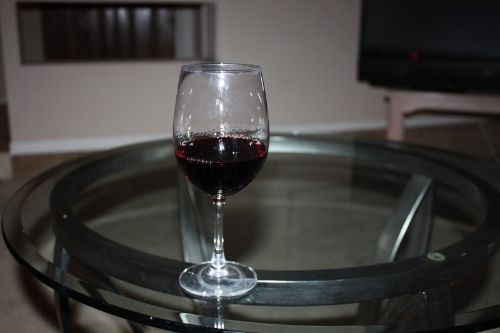 I sit on the couch with a glass of zinfandel.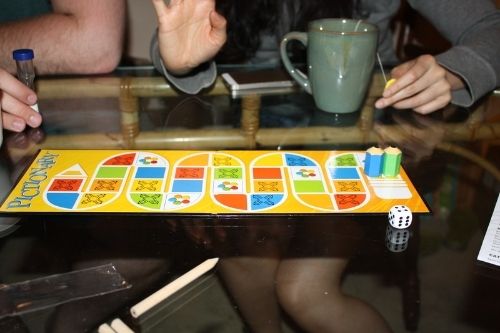 We decide to play a board game. I pulled out Ticket to Ride and realize I'm missing a piece (AHH!) We play Pictionary instead. The first time Ben and Tracey (Team Badass) beat Mom, me, and Matt (Team Bad.) The second time Mom, Tracey, and I (Team Girls) beat Ben and Matt (Team Boys.)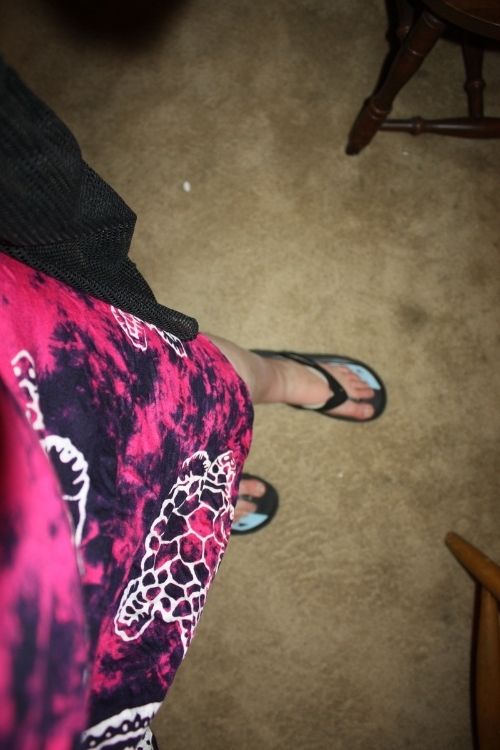 Ben, Tracey, Matt, and I walk over the hotel hot springs at this point. It's about 10PM. I would have brought the camera, but I would have had to leave it laying out. We soaked in the hot springs which were 104 degrees and then switched the cooler pool (87 degrees) and then back to the hot pool. We were over there for about an hour. I loved floating in the big pool and staring up at the night sky. I felt like I was floating in space.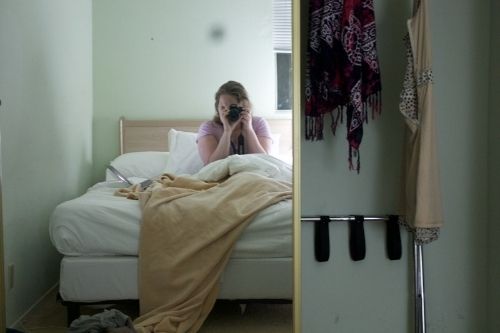 And it's time to go back to bed (in my bed all alone!) Happy Easter!